A Bag called King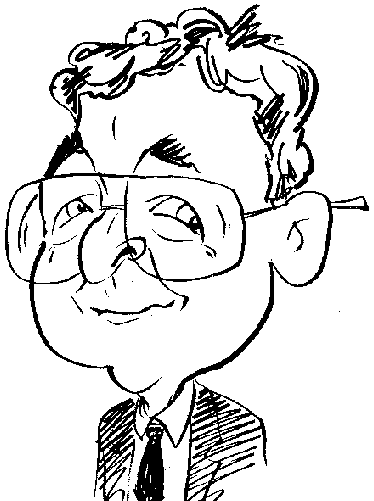 Review controls
Taking your equipment on the road requires a suitable receptacle to provide protection and easy access.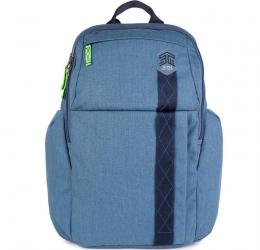 click image to enlarge
Designed by STM, the King is a rucksack type bag or, as the Australian designers prefer, a Backpack. Available in a choice of botanical green, china blue, tornado grey or, as in the case of my review sample, desert brown, the King has dimensions of 47.5 x 30 x 17 cm (H x W x H) and a capacity to hold up to 22L of gear and content such as a 15-inch laptop, tablet, smartphone, documents, water bottle, sandwiches and even a change of clothing for those social occasions when you want to make a good impression.
Constructed of 100% Polyester MVS (Murata Vortex Spun) material with a water resistant coating, the King offers a choice of carry hand grip or a pair of padded shoulder straps. Along with additional mini linking adjustable tag elements affixed to the bag's main body, the shoulder straps are linking together with a further adjustable linking tag, referred to as a sternum strap, that helps reduce possible slippage when the rucksack is being worn while on the move. The King's back panel, which comes into contact with the body during use, is constructed of breathable Airmess fabric to help ensure a more comfortable carrying experience.
A quick count up on the outside of the King rucksack identified six zips that gave access to different areas and compartments of the product. Venturing inside the bag revealed an additional two zips with one of them forming part of a removable pouch that could prove useful. Apart from one of the internal zips, all the other examples come with a cloth tag attached to assist when opening or closing the various compartments.
Two of the external zips give access to a pair of deep compartments running down the full depth of the bag. The rear of these two compartments has extra padded and features a pair of slip pockets for holding documents and the like. This compartment contains a card with details regarding registering the product (a chance to win another bag) and learning more about activating a RewardTag Scheme to help with the recovery of a lost bag.
The second deep compartment lacks some of the extra padding found in the rear compartment and has but a single slip pocket. It also contains a zipped pocket and the removable pouch mentioned earlier. You can unclip this pouch from a restraining material cord. It can then be used for storing small objects such as pens, leads and small instruments.
The final two external zips are located on either side of the King rucksack. They give quick and easy access to two pockets which can be used for storing often used items, such as a smartphone, which you might need access to rather quickly. Being positioned on either side of the rucksack means that both left and right-handed users are catered for which the King is being worn.
While the collection of zips and associated pockets are immediately obvious, there is another feature of the King which is not so obvious. This feature is entitled Cableready Organisation. Incorporated as part of the two main compartments are cable routing channels with appropriate openings and orange mini clasps to hold cable in place and keep them under some sort of control. This could prove useful if you are the type of person who goes in for taking advantage of a charging-on-the-go options by having everything set up so that you just need to attach a plug to a mains power source and charge everything whenever the opportunity arises.
The King rucksack also features Sling Tech™ technology. This technology works in conjunction with the bag's quilted panels to help protect equipment stored within the bag. Slim Tech works by suspending content above and away from edges and possible impact areas where damage might be caused accidentally.
The STM King rucksack is a well made bag that should suit most users unless, like me, you tend to suffer from back problems from time to time. Depending upon your choice of colour, the STM King is listed on Amazon.co.uk at prices ranging from £82.52 to £99.47.