An Impossible Return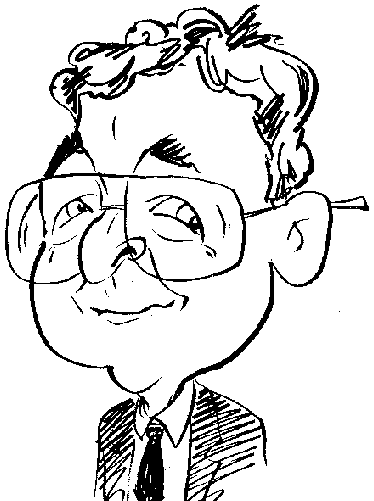 Review controls
Brush up on your Match 3 game playing skills as you return to the Impossible Universe.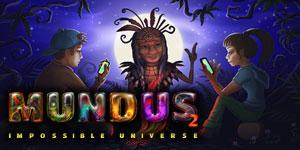 As you can probably surmise, Mundus Impossible Universe 2 is the follow-up title to the similarly named Mundus Impossible Universe. Both titles, developed by Rumbic, fall into the Match 3 category of game play as you are taken on a journey by the Great Shaman to visit and explore some of the worlds making up this unique environment.
In the case of this follow-up title, the worlds that form your travel plans start off with one that is, and remains, unnamed. This world was devastated by the comet Nibini, leaving just insects, agile beetles and graceful butterflies as its only inhabitants. Later you will get the opportunity to travel to Floraprime, Sweetica and Bermuda. In each case you can gain access to a world as the result of your performance or by paying an entrance fee of 2000 coins for each world.
Before embarking on this voyage, of Match 3 game play, to a strange universe, you can make certain adjustments to the game playing environment. You can set the volume levels for music and sound effects plus opt to play in full screen or windowed mode with the game offering a choice of languages that include English, Spanish, German, French, Italian and Dutch. There is also an option to adjust the frame rate from settings classified as low, normal and high.
Rather than allowing you to create individual profiles for players, this game presents you with a choice of five pre-defined characters represented by icons of a girl, man, parrot, tiger cub and snake. Each of these profile characters allow the game to be played in a choice of difficultly levels of Normal, Easy, Zen and Hard depending upon your experience.
Using a mixture of square and hexagonal grids, this Match 3 game involves achieving the challenges set by each individual level. This challenge is achieved by creating matches of three or more similarly embellished tiles by swapping two adjacent tiles. Depending upon the chosen difficulty levels, challenges that need to be completed within a set number of moves assigned to that particular level.
The usual mixture of obstacles and power-ups make appearances during the game. Obstacles can take the form of single or double strand of chains which need to be removed from a tile as part of a match before the tile can be caused to disappear. Other obstacles include empty cells, wooden boxes with single and double straps and cells that are frozen until they have been included in a matched group.
A variety of power-ups are available when playing the different levels of Match 3 game play. There appears to be five different types of power-ups which have been classified as a Hammer, Firecracker, Bomb, TNT, Sticks of Dynamite and a Magnet that can remove all the tiles of a particular type. Available power-ups are shown to the left of the current grid. In some cases these power-ups are given as a reward when entering a new location, earned as a result of making a match with more than three tiles and these appear within the grid itself or purchased using some of the coins you have earned when playing the game. Power-ups can only be purchased when you have run out of the one you want and you will need to purchase these power-ups in batches of three.
Running across the top of the grid screen will be information regarding the level number, the challenge that needs to be completed, the number of moves available and a short-cut to the settings menu. Challenges come in a variety of formats. You might be asked to collect a specific number of one types or form of tile, collect the required number of different types of tiles or lower head-dress tiles to the bottom of the grid by clearing away a path beneath the head-dress through making matched groups. Levels not successfully completed, within the designated number of moves, will either need to be replayed from the start or with extra moves being purchased.
While with some grids, you might struggle to complete them within the assigned number of moves, other grids are more generous. It can help your cause if you take care over the use of moves and finish the level with plenty to spare. On the completion of a challenge, an automatic mode will take over and the grid will use any available moves to increase your score and coin balance.
At the successful completion of a level you will be awarded a Star which is put towards your collection. These Stars are used to add elements to the current world. Each element will require a pre-defined number of Stars. Once all the elements have been added to a world then you can move on to the next world without the payment of a fee and face even more challenges and difficulties.
While extremely similar to the original version of Mundus - Impossible Universe, I felt this follow-up title was more difficult. It was hard to put down once it had drawn me into its web and introduced fluttering butterflies, which needed to be collected and used in matched groups, into the mix.
I downloaded my copy of the game from Game House where it is available priced at $9.99. The game requires a 1 GHz processor with 512MB of RAM and 70MB of hard disk space running Windows 7 and later.