Khan Pro Headset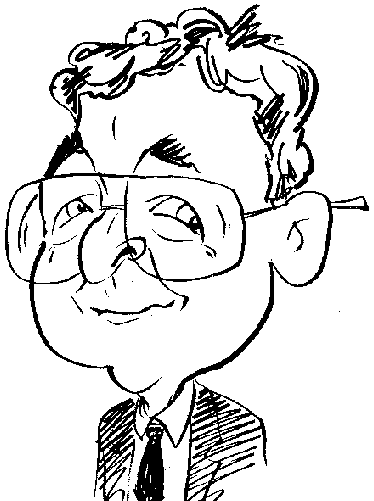 Review controls
Time to settle down to a gaming session with a new headset from Roccat.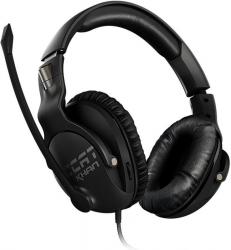 click image to enlarge
The Roccat Khan Pro is a gaming headset designed to be your companion as you tackle the challenges offered by a variety of computer games. Decked out in black, embellished with various matte silver imagery and the company name, the Khan Pro combines an on-the-ear style of headset with an adjustable stick style microphone.
Designed for use by a dedicated, hardcore gaming user, who will often be wearing the headset for lengthy periods, one aspect of the Khan Pro headset should be its comfort rating. Built into the unit's 24 cm headband is a padded 11 cm strip. Further padding helps cushion the pair of ear cups which deliver the audio output. While this combination of padding, and a weight of approximately 230g, is reasonably comfortable, I have to state that I have worn headsets that were more comfortable although I have also encountered several less comfortable units.
When fitting the headset to the user's skull, you can make certain adjustments. The headband can be extended by up to 3 cm at each end to reveal stainless steel slider bars. Each ear cup can be swivelled through a full 90 degrees. This particular degree of flexibility can also help allow the headset to be stored flat when not in use. You can also tilt each ear cup by between 10 and 15 degrees for a more comfortable fit on the ears.
As you might expect with a gaming headset, the Khan Pro connects to a host computer via a lengthy lead. This cord-type lead measures a total of 245 cm in length. The last 21 cm of this lead splits into dual threads which each end in 3.5 cm jack plugs for attaching to the audio output and microphone input options. The jack plugs are colour coded, green and pink if you are interested, to help with any identification issues when connecting to what is on offer with the host device.
Roccat has included in the package a short (11 cm) adapter lead enabling the user to convert the dual connection option into a single jack plug connection. A similar colour coding method is used with this adapter lead. This dual attachment approach means that the Khan Pro headset can be used with a PC, Mac, PS4, Xbox One and various mobile devices with the variety of connection options available with such products.
While Roccat has identified the ear cup with standard "L" and "R" designations, there was no real need for this type of marking. You can actually only wear the headset unit one way round if you need access to the stick microphone. Attached to the left ear cup, the stick microphone can only be positioned towards the front of the face and mouth when it is located on the left side of the head. When worn on the right side of the head, the stick microphone can only be positioned facing the back of the head.
As well as the stick microphone, the left ear cup also features the unit's single control. This is a spin wheel control for adjusting the volume input level. Audio quality, whether being delivered as input or output, is of a reasonable standard. While the headset does cut down on any outside noise influences, you could hardly classify this headset as being noise cancelling. You still get to hear sounds such as a door bell ringing or an incoming telephone call, or maybe the request that your meal is ready.
The Roccat Khan Pro is a reasonable product for those willing to pay £89.99 to add to their gaming experience.
https://www.roccat.org/en-GB/Products/Gaming-Sound/Khan-Pro/