Raspberry Pi 3 B+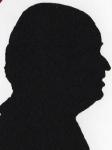 I had read a good bit about this tiny bare board computer that a lot will use for a single purpose. Then I was offered the chance to review one of the new batch that can take the required power from an Ethernet cable which seemed unusual at least.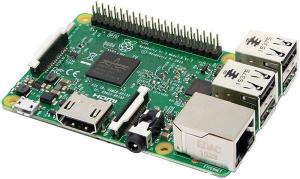 click image to enlarge
My computing life goes back before the PC, in fact my first computer was made by Tandy and you had to load the operating system and files from a cassette tape.
My first surprise was the lack of size the box it arrives in is 9.5x7x2.5cm and the total weight is 60 grams including the box. The next is that it comes with no instructions only a health and safety sheet.
The board is all connections, in fact more than you often get with a Notebook, on one end are four USB ports (2x2) as well as an Ethernet connector. Along the longer side is a 3.5mm audio, HDMI and Micro SD power connection. The other wider side has a 40 pin connector block. Not finished yet as the underside has Micro SD card slot, this is vital as that is where the operating system and files will reside.
You need a display which you would connect via the HDMI port, a USB keyboard and a USB mouse and power which I used a micro USB lead from a phone charger this could equally well be a USB to micro USB lead connected to a USB fronted mains plug.
While you can use Ethernet to transfer the power required this is only via a 'PoE' which is not supplied with the bare board. Finally you need an 8GB micro USB card which needs to be formatted in a way that the Linux operating system recognises before you download the Linux operating system, there is a special Pi version but according to what I have read any Linux system would work.
So while the Raspberry Pi 3 B board is quite cheap there are costs for USB keyboard, USB mouse, Panel and Micro SD card as well as the time required to format and download the software for the Micro SD card.
If you have a spare SD card of 8GB and a card reader according to what I have read this should also work.
Do remember you have four USB ports and these can easily be taken up by the things mentioned so a dual mouse/keyboard combination should save at least one USB port.
The latest Pi works with either Ethernet or Wi-Fi but whatever combination you use the basic 9.5x7cm footprint will be greatly increased by the conglomeration of leads required.
Also remember this is an uncased unit so is inherently fragile.
I spent many hours puzzling over the various lack of progress and many times nearly gave up – which I would never have done 40 years ago – but I still have a thirst for learning even if the penny takes a lot longer to drop these days. I would also note the amount of helpful email advice I have had from the Pi PR lady.
I see it is possible to buy the Pi with a micro SD card which has the Pi version of Linux on it which for I think about another £8 would be money well spent.
The Raspberry Pi 3 B+ bare board computer as supplied to me is available from the link below for 36.50(Euros)
https://www.reichelt.com/magazin/en/2018/03/14/new-raspberry-pi-3-b/