Building a Ski Resort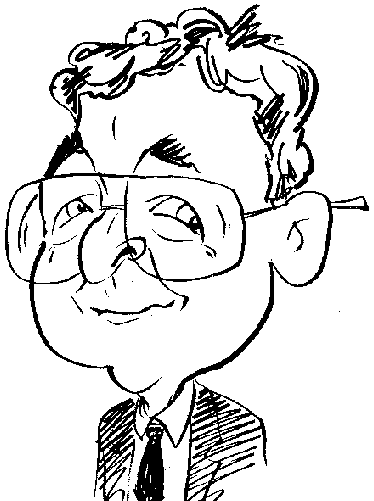 Review controls
mperial Island 5 - Ski Resort is a Match 3 game that has been developed by Quick Click Games. As the number "5" of the game's title indicates, this is the latest episode of a series that combines Match 3 game play with buildings and facilities construction.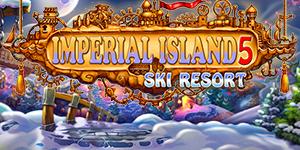 In this game the Imperial Island forms part of the empire ruled by Emperor Omadan. As any prospective emperor will realise, the demands on their time is extensive and a wise ruler will try to bring joy to their subjects to keep them happy and contented. Emperor Omadan sets out to extend his reign into the neighbouring ice lands of the north by creating a stunning ski resort. You are tasked with completing the Emperor's plans by building the ski resort.
Before setting out on this task, you will need to make a few minor adjustments to the gaming environment. You can adjust the volume levels for sound effects and background music plus opt to play in full screen mode with a system or game cursor. While there is a choice of playing in Relaxed or Time / Move limited modes, there appears to be no way of creating profiles allowing different players to enjoy the game with their own settings. I was forced to play this game with a User Name of Unknown.
Hired to provide assistant in the creation of the Ski Resort are your assistant Maggie and an advisor named Ozzie. The assistance provided comes in the form of comments, suggestions and pointers towards the next possible task. Of course you do not need to accept this advice as you set about tackling over 140 levels of Match 3 game play.
Using comic book style, colourful graphics, you are presented with a view of the ice-bound northern lands with a few trees dotted around. This is the land on which you will gradually need to create the ski resort to keep citizens, who can afford it, happy. As this enterprise is meant to represent the Emperor, it will need to have all possible amenities and facilities. These features will include a 7-star hotel, sea port, airport, helicopter pad, hospital, night club, observation deck, cave of fear, spirit factory, shop, wedding chapel and ice castle to mention just some examples.
In order to carry out the development of this snowy region, you will need to build up various resources identified as cash, gold and jewels plus dollar bills. Resources can be earned from completing the numerous levels of Match 3 game play while extra dollars are on offer for gaining entry to the Achievement List. This feature includes destroying 1000 tiles using tools such as an axe or lightning bolts plus building up large amounts of each resource.
Unlike some other titles, which involve the player creating buildings, the actual construction progress in Imperial Island does not feature miniature characters scuttling about as the current structure appears on screen. Instead the modules of the building slot downwards as if using decorated Lego bricks. The result is a quick method of producing the necessary constructions for the ski resort.
The Match 3 aspect of this game is conducted over a series of irregular shaped grids filled with various tiles featuring different colours and emblems. Each grid comes with its own specific target made up of removing a set number of certain types of tiles by including them as part of a group of three or more similar tiles. Depending upon how you go about your task, the Match 3 game play offers a number of interesting tactics.
To help the player deal with frozen tiles, an attack of walruses, moles, spiders, chained tiles and holes in the grid, a variety of power-ups can be earned. Some power-ups are awarded as bonuses and these can be used whenever needed on any grid. These power-ups consist of tools such as a hammer, grenade, volcano, plasma and the ability to swap two tiles. These tools are arranged down the right of the grid while the current state of the target is shown on the left of the grid.
Other power-ups, which are created by the player, can only be used on the grid where they were created. By exceeding the basic group of three, you bring about a reward. A group of 4 tiles will result in a dumb bell shaped power-up which can be used to clear a row or column depending upon its orientation. With a group of 5 tiles, you get either a bomb or a lightning bolt while a group of 6 tiles or over rewards you with a champagne bottle. As well as their basic function, the various power-ups can have their power increased by pairing them with another power-up that is in the immediate vicinity. Used in this way you can create a blast wave, turn tiles of a particular colour into bombs or dumb bells plus remove all tiles of a certain colour.
Along with the removal of tiles to reach targets, the ski resort will come under attacks from spiders, walruses, moles and pirates. These unwanted intrusions will need to be dealt by creating groups and using power-ups. When no moves are available, an automatic shuffle will take place thus allowing you to continue. As each grid is completed, the program's AI will take over and attempt, often successfully, to completely clear the grid of tiles.
With detailed graphics and appropriate animations, the area being used to house the ski resort is too large to be viewed in a single screen. You can scroll around the resort to view other parts by holding down the left mouse button and zoom in to view a particular area with the aid of the mouse wheel.
I would suggest playing this game in Relaxed mode before replaying the game in the more demanding Time or Move limited modes. I downloaded by copy of the game from Gamehouse.com. The game requires a 1.0 GHz processor with 256 MB of RAM and 180 MB of hard disk space running Windows 7 and later.
http://www.gamehouse.com/download-games/imperial-island-5-ski-resort