Double PuppetShow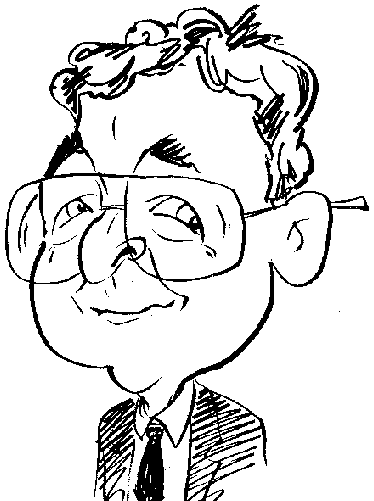 Review controls
A missing boy and a girl who will not wake up are just two of the problems facing you in this double pack.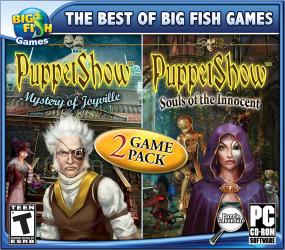 click image to enlarge
This next product bundles together the first two titles in the popular PuppetShow series developed by ERS Game Studio. The two titles are PuppetShow - Mystery of Joyville and PuppetShow 2 - Souls of the Innocent. Both titles can be installed individually from the same front-end menu.
The same package of options is available when setting up each of these titles. You can create profiles so that different players can play the game and have their individual progress recorded. Options are available to adjust the volume levels used by background music and sound effects. By default each game is set to be viewed in full screen mode with a custom cursor that changes shape to indicate when certain actions are possible. There is no option to change the game's difficulty level.
PuppetShow - Mystery of Joyville
In the opening episode of the series, you are cast in the role of a detective who has been hired to search for a young boy called Simon. Arriving in Joyville, which does seem an inappropriate name for a place where everybody seems afraid of their own shadow, you learn a little about the town's recent history. Fire had destroyed the local theatre and rumours began to spread regarding the appearance of evil spirits and the disappearance of local residents. This information is provided by Egidio, the local hotel owner, and his daughter Sarah. Their dialogue is presented in text format with a different colour being used to indicate who is speaking.
Running across the bottom of the various scenes you investigate is an area that holds your available tools. Unlike other games of similar genre, this area is not so well populated. On the left of the screen is a fan-like Tool option whose main purpose is to act as a substitute for the usual expected inventory. It will hold the various items you collect. Unlike the more standard inventory, which is generally always visible and immediately accessible, the Tool option has to be opened before each time you need to use it. While hardly a major handicap, the regular need to open it, can become frustrating over time.
During Hidden Object game play the Tool option is replaced by a Hint feature. This is the only time when a Hint feature is available in this game. Occupying the lower right corner of the screen is a Menu option.
Hidden Object game play follows the standard pattern of combining a cluttered scene with a text list of items to find. While all the items will be listed in the same colour, some items will require an additional action before being found. Less frequently is the appearance of mini puzzle games. These puzzles cover tasks such as turning an array of masks so they all face the same way, placing gears correctly, balancing a set of scales, positioning levers to activate a device and linking wires. A Skip option is available with puzzles.
PuppetShow 2 - Souls of the Innocent
With Souls of the Innocent, you get the additional choice of playing in either Casual or Expert difficulty. These options give a different rate of charging and the use of sparkles to identify active areas. Whatever your choice you still retain the role of a detective. This time you are called upon to investigate a young girl called Jane. She is unable to awake from a deep sleep instigated by a spider robot introduced in the previous title.
While searching for a remedy to awaken Jane, other problems and mysteries will need to be solved. Not surprisingly it is more of the same kind of action as you gather items which will be stored in the fan-like structure in the left corner Tools section, tackle Hidden Object scenes and solve a selection of puzzles.
Hidden Object game play again uses a single colour list of required text objects which need to be located in a cluttered scene. In some cases an object will require an additional action before it can be found. Generally the need for this action will become apparent when the mouse cursor changes to a hand meaning it can be used or move to complete a task. As before mini game puzzles are not as frequent as Hidden Object scenes.
Despite Souls of the Innocent seemingly have less content, I found it harder to navigate, without a provided Map feature, that with Mystery of Joyville. Of the two titles, my preference would have to be the original title of Mystery of Joyville by a short head. I have seen this two-game pack available of Amazon priced at £8.88. The game requires a 1.0 GHz processor with 1.0GB of RAM and 500MB of hard disk space running Windows XP and later.