Philips Air Purifier AC3259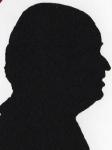 While the main purpose of this is to improve the air quality for those who unable to cope with less than perfect quality, I found quite by chance another feature of the product that might improve the chance of success with a partner.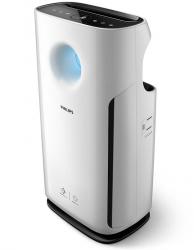 click image to enlarge
Not the first one of these devices to get tested by myself. This unit arrives ready assembled but not ready to use as the filters although in place are sealed and need their plastic wrapping to be removed and discarded. So follow the instructions to open the unit remove the wrapping around the filters and replace in position.
On initial turn on the unit will run through a sequence before showing a number on the display from 1 excellent to 12 very poor, this is accompanied by a light, blue being good to Red very poor.
It is 70x35.5x24.5cm and is on castors so can easily be moved about.
It has a 1.9metre hard wired mains lead that emerges from the centre bottom back of the unit.
While good air quality is nice for all, for some such as those with breathing problems it is vital. Also for those with allergies to things like pollen it can improve their lives during certain times of year. Having a pet is always a plus especially for those who live alone but some suffer with allergic reactions and good air quality can reduce these together with a special vacuum.
So what was the other feature that I discovered by accident? One of the places I tested it was in the doorway between my kitchen and hall. I noticed that when I walked past it the reading moved from 1 to 2. One day when I had been out all day during the 30+ temperatures and I was extremely sweaty and not that nice to know I stood by the unit and sure enough the reading rose to 7. I then had a bath and once dried off stood by it again and it stayed at 1. An hour or so later temperature still very hot it was up again but just to 2. So while this was not the unit was designed for I guess walking past it gives a good indication of – for want of a better word – how 'fragrant' you are.
The control panel is on top of the unit and has a line of six controls three either side of the 4cm across circular display that shows the number that tells you the air quality. The six controls are On/off, Light on/off, Auto Mode, Fan speed, Timer and Reset/Child lock.
If you have this in the bedroom it can work in silent mode and even work with all lights off. For invalids removing 99.9% of bacteria in an hour and 99% of airborne particles would improve things.
There is an A5 multi language User Manual with the first 17 pages in English and this covers installing the filters, cleaning and using the unit.
I am mildly asthmatic and most of the time using my inhaler in the evening is all I require and my other inhaler for when breathing is difficult hardly comes into play.
The Philips Air Purifier AC3259 is available from Amazon for £479.95 including free delivery.