Closed Circuit Communication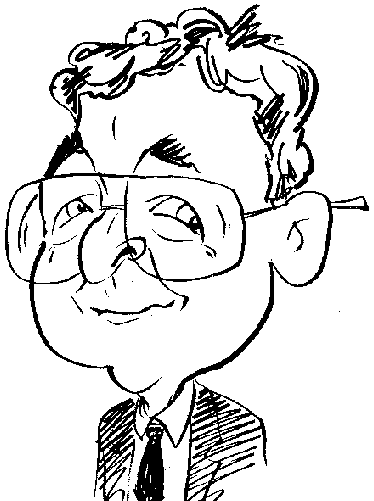 Review controls
As you gather round the table in order to view and chat to others many miles away and this next product could help.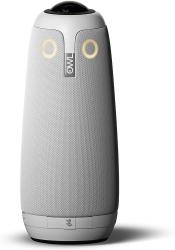 click image to enlarge
The arrival of this next product immediately caused a couple of flashbacks. The first of these involved the Amstrad company with its video telephone product. Unlike the earlier more basic offering of just vocal communication, this product allowed users to talk and view whoever they were communicating with at the time. Unfortunately the product was not particularly well-received as both ends of the link-up needed to be Amstrad units in order to get the full benefit of the video aspect. The product quickly disappeared.
The second flashback concerned a product, whose name , I have to admit, I have completely forgotten, consisted of matched units place in locations such as a classroom and the home of a child whose health problems meant they were unable to physically attend lessons. With video and audio communication facilities, it meant the child did not miss out on lessons. Since that early introduction at a Vodafone event, I have heard nothing regarding the product, whatever its name.
Causing these flashbacks was the Meeting Owl Pro offering which acts as a smart video conferencing device. Originally developed for use by a business, who might not be put off by its price, this product could prove useful for those wishing to set up family briefings during the lockdown period or maybe virtual meetings for those with similar interests.
Opening the product's packaging revealed a sturdy unit, I would not fancy it dropping on my foot, covered by a cloth sleeve. Decked out in two shades of grey (no relation to the book or film), with a bulbous black top, the Meeting Owl Pro has dimensions of 111 x 273 x 111 mm (W x H x D) and a solid weight of 1.2 kg. It took quite awhile staring at the unit before I realised what its shape reminded me of - it was similar in shape to one of these automatic vacuum flasks, minus its water output spout, that ejected water by pressing the top of the unit.
Built into this device is a camera capable of delivering a 360-degree viewing angle with 1080p resolution. Dotted around the body of the unit are eight omni-directional microphone inputs for capturing audio and a speaker system for output. With this arrangement you could organise a party sitting around the device so they could talk and view those at the other end of the link-up where-ever that may be.
Connections for both mains power and a USB link are located in a cut-away section on the base of the unit. Appropriate leads are supplied. A channel, into which you can place the power and USB leads, should help ensure the Meeting Owl Pro can stand upright. There is a screw socket so that the unit could be attached to a stand - not supplied. I found the attachments of the two leads to be fiddly due to the confine space but this is a task that should only be required once.
Reading the rather brief blurb supplied with the product revealed that the Meeting Owl Pro follows, what does seem to be fast becoming the accepted practice of offering set-up information in the form of a downloaded app rather than actual printed documentation. Once downloaded, from either the App or Play Store, the app leads you through the various steps required to use the facilities of the Meeting Owl Pro.
The app starts off by asking for location permission and for Bluetooth to be activated, with the latter providing the means by which Meeting Owl Pro is to be detected. You can then provide the unit with a name but are not allowed to include a space in this title. A WiFi connection search is then instigated. However, for some unknown reason, this search failed to detect my main WiFi network although it did find several others. Fortunately a couple of these were mine and I was able to make the necessary connection.
Advice is then provided regarding positioning the Meeting Owl Pro unit. You are given the opportunity to apply the video conference settings for video, microphone and speaker. These settings will be for your chosen video conferencing software with Zoom being a popular choice. While this third party software provides the visual and audio connection for your meetings with whoever it is, the Meeting Owl Pro will handle all the logistics at your end as to who will be the centre of focus for visual and audio. These features will include tracking, with close-up of whoever is speaking, as the Meeting Owl Pro makes use of its technology for issues such as voice positioning, audio sensitivity and, maybe, motion detection.
You do need to understand that the quality of results delivered by Meeting Owl Pro will be affected by your equipment and that at the other end of the communication channel. Remember, as mentioned earlier, this product was developed for business use where the cost of £999 might not be so much of a handicap. For some this price might be too high, just to keep in touch during a situation which we all hope will come to an end at some point in the future, despite the pleasure in could bring.
The Meeting Owl Pro will run on Windows 7 or later, macOS 10.8 and later, Linux 16.04, Chrome iOS 10 and later plus Android 5 and later.
https://www.owllabs.com/meeting-owl-video-conference-camera
At the time of publication, as well as ordering direct from Owl Labs, the Meeting Owl Pro can also be purchased from Amazon for £999.