Rescuing the Spell-Afflicted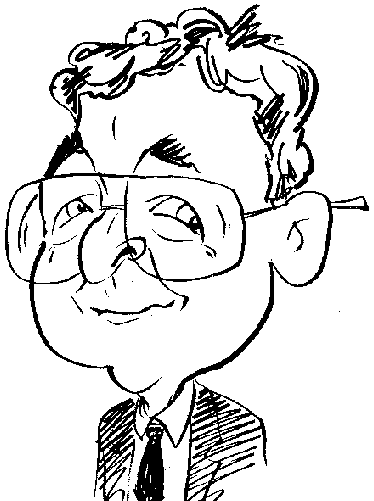 Review controls
Once again you are called upon to recue those who have fallen under a witch's spell and taken on a different shape.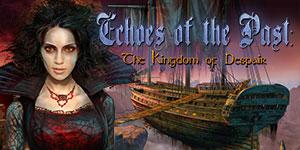 Developed by Orneon, "Echoes of the Past - The Kingdom of Despair" is a Hidden Object game with a sprinkling of mini game action. The game casts with the task of freeing different characters, who have been trapped by a witch's curse, and locating missing amulets. By completing these tasks you will be rewarded by being presented with a path home.
I have been looking at the Collector's Edition of this game which comes with a number of bonus items found under an Extras section. You get a Strategy Guide which can lead you through the main game with step-by-step instructions and annotated screen grabs. It comes with immediate access. The other items making up the Extras section only become available once the main game has been completed. At this point you will be able to access a bonus chapter, concept art, mini games and a Book of Spells.
Before tackling this game you will have the opportunity to make certain adjustments to the gaming environment. You can set the volume level for sound effects and background music plus play in full screen mode with aspect ratio and a custom cursor that changes shapes to indicate when different actions are possible.
When taking on the challenge of this game you have a choice of three difficulty levels which are named as Regular, Advanced and Expert. With the Regular level, active zones with be highlighted with sparkles. Other features include a tutorial to help you get started and a map that indicates where actions need to be tackled. Advanced level does not provide sparkles to highlight active zones and its map does not show which locations have tasks to be completed. Expert level offers even less help as it does not offer any hints or allows you to skip mini games that might prove difficult.
The game opens with a lengthy introduction sequence that leads you to a shop displaying a Book of Spells embellished with a distinctive symbol. You are obviously not the only person interested in the Book of Spells as a young woman, wearing a necklace with the same symbol, appears. As the young woman turns out to be a witch, it is not surprising when, using her powers, she transport you and the book to the Kingdom of Despair where she rules and your adventures begin. This sequence can be skipped if you wish.
As usual with games of this genre, a selection of tools are provided to aid the player. However rather than positioning these tools along the bottom of the screen, Orneon has opted to arrange them across the top of the screen. Taking up a central position is an inventory holding the items collected. This inventory can be locked in position or left to appear whenever its area is invaded by the mouse cursor. To the left of the inventory is a journal which automatically records your progress with text and illustrations. There is also a shortcut to the game's main menu. Located to the right of the inventory are the Strategy Guide, map and a mirror acting as the game's Hint feature.
Additional help is provided by the mouse cursor. The cursor changes shape to indicate when various actions are possible. An arrow cursor indicates when you can move in a particular direction. A pointing finger appears when you can touch an object while a hand means you can pick up the object. If the cursor changes to a magnifying glass then you can zoom in for a closer look at a particular area.
As you explore the Kingdom of Despair, and its different areas, in your task to defeat the witch, rescue those who have fallen under her spell and find your way home, you will need to visit a variety of locations. A great deal of moving around will be required and a map feature will help in this respect. Depending upon the chosen difficulty level, the map could provide illustrated indicators as to the current and available locations plus those where objectives need to be completed. Once a location has been visited you can view the scene by resting the mouse cursor on the map illustration.
During your exploration of the witch's kingdom, you will need to complete mini games, Hidden Object scenes and interact with various characters, that initially do not look appealing, in order to make progress. Unless you have selected Expert mode, a Skip option will become available after a delay when tackling a mini game. A variety of styles are used for mini games while brief instructions are available by clicking on the Hint mirror. I felt some of the mini games did not really fit in with the story line.
With an outbreak of sparkles, Hidden Object scenes are easy to identify. In some cases you will need to locate a set number of a type of object such as piano keys or scrapes of paper. Other scenes could involve finding all the objects listed in text format. If any of the items in the text list are coloured red then an additional action will be required before it could be selected. The colour red also features in the mini games when you need to plant and grow numerous red roses.
Along with the witch, the Kingdom of Despair is home, of a sort, to a collection of strange characters. During your adventures you will encounter a hobgoblin, blind boy, animated skeleton and a bedraggled queen to mention just some. While different in appearance, these characters do have one attribute in common. They have a habit of talking, with their dialogue being delivered by a voice actor, without moving their lips. Maybe they were auditioning for a role as a ventriloquist but I doubt it.
"Echoes of the Past - Kingdom of Despair" should provide many hours of challenging game play set against visually attractive backgrounds. The game is available from Gamehouse.com where it is priced at $19.99. You will need to be running a 1.0 GHz processor with 1024MB of RAM running Windows 7 and later.
http://www.gamehouse.com/download-games/echoes-of-the-past-kingdom-of-despair-platinum-edition