Grandma has a Problem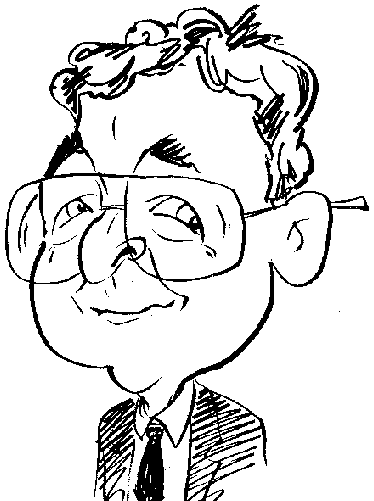 Review controls
While featuring a wolf and grandmother, there is no Red Riding Hood in this next game.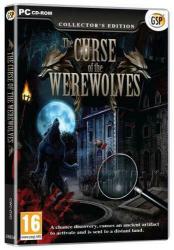 click image to enlarge
The Curse of the Werewolves is a Hidden Object Adventure game. I have been looking at the Collector's Edition of a game developed by Nordcurrent. Along with the main game, involving the mystery of a missing grandmother and an evil influence, this Collector's Edition comes with three different wallpapers and three jigsaw puzzles using scenes from the main offering.
In common with other titles of this genre, you can create profiles to record the progress of different players plus make adjustments to the gaming environment. The volume levels can be set for music and sound effects including dialogue delivered by voice actors. Options can be set for full screen action and the use of a hardware cursor that changes shape to indicate when different actions can be taken.
There is a choice of Regular or Expert difficulty levels. With Regular difficulty there is fast recharging of the Hint and Skip features while active zones will be identified by the appearance of sparkles. Expert difficulty takes longer to charge the Hint and Skip features. Active zones are not identified in this level. For the purpose of this review, I opted to play the game in Regular mode.
Your role in this game is that of Ashley who, on receiving a mysterious postcard, tried to phone her grandmother. When the calls were unanswered, worried about her grandmother, Ashley set out to visit her relative who lived in a remote countryside mansion in Maine. When nobody responded to her banging on the door of the mansion, Ashley decided to investigate and her adventures began.
During her exploration of Grandmother's abode and later the surrounding area, Ashley will be provided with some tools to assist her task. Taking up a central position at the bottom of the screen is an inventory containing the items that are collected or received as rewards for completing tasks. Sitting on top of the inventory is a journal that automatically records your discoveries. To the left of the inventory is the game's menu while a compass is on the right where you would normally expect the Hint feature to appear.
Although there is a Hint feature, this only comes into operation when the focus of attention is Hidden Object game play. The compass, working as a map feature, displays the locations, initially rooms, that you have visited. These locations are overlaid with coloured markers indicating locked entrances, points of interest, mini games and Hidden Object scenes. There are also linking dots between the locations to show the path you have to take but there is no method of fast transport to a destination.
Further assistance is provided to Ashley by the mouse cursor. This will change shape to indicate when it is in the vicinity of a possible hot spot when an action might be possible. The appearance of a magnifying glass indicates something of importance is located there. An arrow is used to point towards exit directions. When the cursor becomes a hand then you can pick up an object.
Moving around the various locations making up this game would be benefitted by the presence of a torch but one is not part of your tool kit. You do receive a light of some sort at a couple of stages but this is a use-once facility that is only available at a specific instance. Many of the scenes are poorly illuminated making it difficult to spot objects especially when they are small.
From time-to-time you will encounter a mini game or puzzle. Fortunately the lighting in these scenes is more than adequate when tackling them. These puzzles are generally used to block entry to another area. Generally they are of a reasonable standard and probably familiar to many gamers. After a short delay a Skip option will become available.
While the numerous Hidden Object scenes, often repeated with a different set of items, do tend to suffer a little from a lack of illumination, in other respects they follow a fairly standard format. You have to discover a list of items from a clutter scene. In some cases an item to be located is concealed within another item such as a box or pouch. The list of items gives you no clue as to which items fall into this category until the mouse cursor changes to a hand when travelling over the scene. You can then open the container found in this way and retrieve the item.
Hidden Object scenes do away with the compass and replace it with the Hint feature. Rather than highlight a yet-to-be-discovered item, the Hint feature releases a purple mist which focuses on the area containing an item. In some cases you might need to examine the area to discover the item. You will be rewarded with one of the located items at the conclusion of each Hidden Object scene.
With its eerie atmosphere, which partly explains the game's reliance on dark scenes, the Curse of Werewolves will not appeal to everybody. It would not feature in my top twenty games even though I found it challenging but perhaps not for the right reasons. I felt the game relied too much on its dark scenery to challenge gamers.
Checking the Internet revealed that this game is currently available on eBay priced at £3.40. The game requires a 1.8 GHz processor with 1024MB of RAM and 700MB of hard disk space running Windows XP and later.
https://www.ebay.co.uk/itm/The-Curse-of-the-Werewolves-Collectors-Edition-PC-DVD-Good-Windows-Vista/362919453858