A Multimedia Suite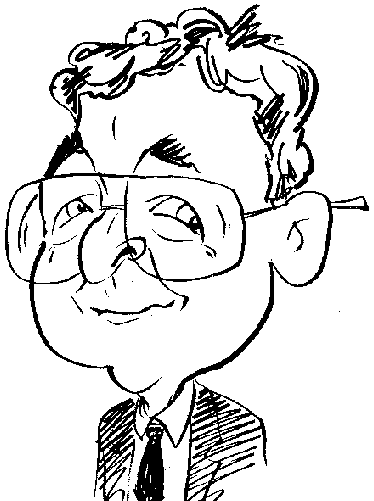 Review controls
This next product is made up of tools that allow you to take control of the different aspects of your digital life.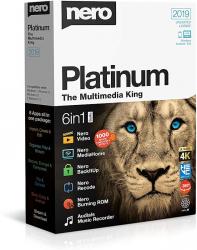 click image to enlarge
Not wanting to get behind the times, Nero has released the 2019 version of the company's multimedia package while we still have a few months left in 2018. As is Nero's normal practice with its flagship product, Nero 2019 is released in Standard and Platinum versions. I have been looking at the Platinum product which consists of six titles namely Nero Video, Nero MediaHome, Nero BackItUp, Nero Recode, Nero Burning Rom and Audials Music Recorder.
When installing this product, Nero had requested that I used a copy of the software located on a flash drive rather than optical media. Whether this made any difference or not to the installation, I am unsure but I did encounter one slight problem.
At one stage during the installation of the main program, a reboot of the system was required. While this was an occurrence that happens from time to time, I was expecting the Nero software to automatically pick up from where it left off following the reboot but this did not happen. I had to manually restart the installation plus re-enter the product's serial number. Fortunately the same issue did not occur when installing the Contact Packs 1 Contact Pack 2 and Nero Life Themes PRO with the latter two being exclusive to the Platinum version of the product.
The Nero software opens with a menu consisting of coloured tiles representing different tasks. The menu is arranged in groups that are entitled Manage & Play, Edit & Convert, Rip & Burn, Backup & Rescue, and Extras Each group contains a number of possible tasks. There are also some single options such as Nero Quick Start, Nero KnowHow and Nero TuneIt up.
Extremely similar in appearance to the menu displayed by the previous version of this software, the same three options of Duplicate Manager, MediaHome and Media Browser are the available options in the Manage & Play Group. You can search for and remove duplicate items plus switch between views entitled Timeline, Faces, Places and Find plus drag & drop content into appropriate applications with Nero Browser. Included in the new features available in this group is the ability to detect and cleanup similar images plus manage and play media in One Drive using "Files on Demand".
Making up the Edit & Content group are Video, Recode and Content options. Depending upon your needs, the features in this group allow you to capture, import from various devices and then edit your work. Recode provides the means to rip and convert video disks for transfer to mobile devices or a computer with a choice of HD or SD formats. As part of the Nero Video you get a new Pack of Nero LifeThemes PRO made up of 17 new disk menus, 11 new vertical Movie Themes, 17 new Movie Themes and 9 royalty-free Movie Sounds.
Consisting of Burning Rom, Nero Express, Nero Disk to Device and Nero Cover Designer, the Rip & Burn group concentrates its facilities on the gathering of content and transferring it to various destinations. You can create auto-start media, plus compilation disks when working with private and non-copyright content. Later you can create professional looking labels for your work.
Giving the user options when attempting to recover data from damaged disks is the role of Rescue Agent while a little forethought using the BackItUp tool should ensure you have a fall-back copy of important data stored in locations such as OneDrive and Google Drive. Also included in the Extras group is a Windows spring cleaning tool entitled TuneIt Up.
Other new features that have made their way into Nero 2019 Platinum include a Nero Start application, 1-Click Video Story and DriveSpan app to widen the spread of the control users have over their content where ever it is stored. You will also find that Nero has empowered its KnowHow feature so that it is now compatible with Windows 7, 8 and 10 when providing assistance.
Nero has certainly packed plenty of power and functionality into this latest version of its multimedia suite. It is well worth considering. Recently I have received a number of emails regarding this product that state there is an introductory offer for this software with its price being reduced from £94.95 down to £52.95. System requirements call for a 2GHz AMD or Intel processor with 1GB of RAM and 5GB of hard disk space for a typical installation Other requirements include Windows Media Player 9 or higher, Intel Explorer 11 and higher running Windows 7 SP1 (32/64-bit) and later.