Hint Earning Game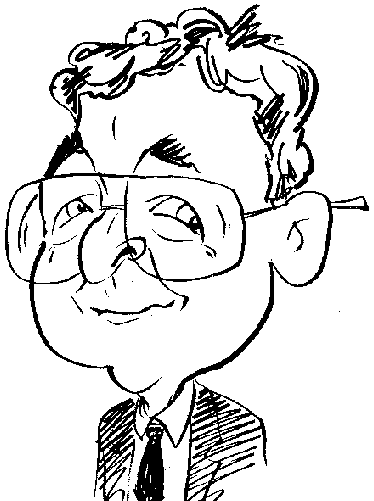 Review controls
The crash of your plane near Blackburn is just the start of your troubles with this next Hidden Object Adventure game.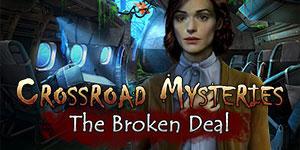 click image to enlarge
Created by N-Tri Studios, Crossroad Mysteries: The Broken Deal is a Hidden Object Adventure game available from various gaming websites. As usual with games of this type, you can create profiles so that individual players can enjoy the game with their own set of customised options.
These profiles can contain the volume audio levels for features such as sound effects, music, speech and ambient sounds. There are options to select full screen and wide screen viewing, aspect ratio and whether to use a system or gaming cursor. Depending upon the skill level of the individual player, there is a choice of four difficulty levels designated as Easy, Normal, Hard and Nightmare mode.
With Easy mode you get highlights which identify active zones, a fast charging of the Skip feature and helpful tooltips to suggest possible actions. Normal mode, like the other levels, does not make use of highlights, is slower at charging the Skip option and offers tooltips. Both Hard and Nightmare modes are even slower when charging the Skip option and do not offer any tooltips,
Although all four modes make use of a Hint feature, this aspect of the game is handled in a different way to other titles in this genre. You start the game with a reasonable supply of hints. As they are used in the normal course of the game, you can replenish your supply by finding crucifixes in a scene or a Hershey bars which contains several hints. If you run out of hints then you will be given the opportunity to play a Match-3 game and earn more hints by clearing a path for a crucifix to reach the bottom of the playing grid. You can play the Match-3 game as many times as you like to build up a supply of hints.
Whatever your choice of personal settings, the game opens with a collection of scenes that I found rather confusing as the memories of a character are mixed in with a plane flight than ends in a crash with your character, a young woman named Anna, being the only survivor. The game then follows the fairly standard pattern as you explore various scenes looking for clues, completing Hidden Object scenes and solving puzzles.
The mouse cursor will change shape to indicate when certain actions are possible. There are different cursors to show when an object can be picked up, an area can be examined or used as part of a future action and the directions in which you can move. Running across the bottom of scenes, when in Adventure mode, are the tools available to you.
Displaying items in your possession is the centrally positioned inventory. If an item in the inventory is accompanied by a plus sign then it means it can be combined with another piece of equipment. To the left of the inventory are options to view your journal which is automatically updated with your discoveries, plus details of your current object, and the game's main menu. A map, allowing you to quickly move between scenes and the hint feature are positioned to the right of the inventory.
Apart from the odd ghost or two, other characters in this game are light on the ground. When they do appear, they are represented by static cardboard cut-pots. Any dialogue is delivered by a voice actor and also printed on screen. Mouse clicks are required to move through the different sections of dialogue.
Along with the different approach used for hints, this game will occasionally give you a choice that involves selecting an "either / or" option. You need to consider your answer before making a decision as the incorrect choice will result in the death of your character. When the demise of your character occurs, you need to step back to the last automatically saved point in the game. Generally this will mean replaying two or three scenes.
Hidden Object scenes generally follow the standard practice of presenting you with a text list of objects to locate within a scene. While some objects are available immediately, others, which are coloured differently in the list, will require an additional action before they can be selected. You will be awarded one of the found items at the conclusion of a Hidden Object scene.
The game features various puzzles that can block your progress in solving the mystery of the plane crash, the appearance of a wolf-like creature and the death and destruction caused by an agreement entered into by your mother with a mysterious being. Instructions regarding the solving of these challenging puzzles are kept to a bare minimum and sometimes I struggled to understand what was required. Fortunately a Skip option becomes available if a puzzle proves too difficult. I was tempted to use this feature more than once.
The game's storyline often left me with a confused feeling as to what was going on. Fortunately the puzzles were challenging enough to hold my attention and the handling of hints was innovative. Priced at $9.99, the game requires a 2.0GHz processor with 1024MB of RAM and 1.89GB of hard disk space running Windows 7 and later.
http://www.gamehouse.com/download-games/crossroad-mysteries-the-broken-deal