Meet Samantha Swift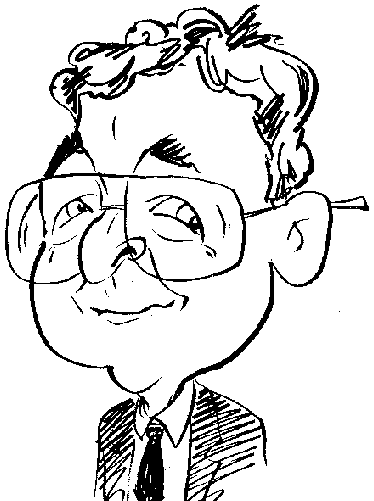 Review controls
Three separate archaeology expeditions come together in a triple pack of Hidden Object game play.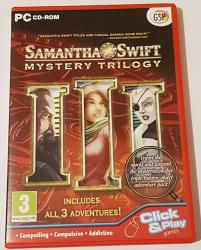 click image to enlarge
Let me introduce you to Samantha Swift. This young lady is an archaeologist who loves nothing better than a challenge. She is also the central character of a series of three titles from the Mumbo Jumbo stable as she tackles the Hidden Rose of Athena, Midas Golden Touch and the Mystery from Atlantis. These three adventures have come together in a Mystery Trilogy released under the Click & Play banner.
As you might surmise, the three titles in this series follow a similar set-up pattern that can be carried out separately for each title. You can create profiles to store the progress of individual players plus make the standard adjustments to the game playing environment. Audio levels can be set for music and sound effects plus there is an option to play the chosen title in full screen or windowed mode.
While the three titles can be tackled in any order, as they are separate stories, I decided to play the games in the order in which they were developed. As a result my initial entry into the world of Samantha Swift started with the Hidden Rose of Athena before I moved on to the Midas Golden Touch and concluded with the Mystery of Atlantis.
Not surprisingly all three titles follow the same general pattern of action built around a series of Hidden Object scenes with occasional mini game puzzles. Setting the scene for each game is the dramatic arrival of Samantha Swift which is portrayed in comic book style, as are the various linking scenes between the segments of the game, to start the title's first expedition.
Each expedition in the game consists of a number of hidden object scenes as you are required to find a list of objects inhabiting a particular scene. The list is in text format. While most of the entries in the list will be coloured white, a few will be coloured blue. While white items are available for immediate collection and will either be sent to the museum for displaying or added to your collection of tools. The blue items will require the use of a tool before they can be found.
By moving your mouse cursor over the current scene, an outbreak of sparkles will indicate where you will need to use the appropriate tool. You can then test your tools by dragging them, one at a time, to that spot and more sparkles will reveal which is the tool required. As well as the outbreak of blue sparkles, there will also be instances where you could encounter a green magnifying glass that allows you to zoom in on a mini game puzzles such as creating a picture from segments or building a boat.
To assist you with help to find items, you are provided with two special tools. You have the usual Hint option to find items. Initially you will have three Hints but more can be added by finding a bolt lightning icon hidden in each scene. You will also have a scanner unit which can display a silhouette of a selected item in the list. However be aware that the scanner has a habit of breaking down if you over-indulge in mis-clicking when searching for an item.
The third title in this series does include some additional facilities. Along with the use of white and blue text for the listed items, the Mystery of Atlantis also has yellow text. This indications when the item is presented as a clue rather than the name of the object. Also each scene will contain a couple of swift birds which, when enough of them are collection, gives you entry to an additional Hidden Object game. In this bonus game you will need to find all the objects concealed within each scene.
Each of the three titles has a Museum option which you can visit at any time. You will be able to view all the items that Samantha Swift has collected during her expeditions. These items will be displayed in various areas of the museum.
Generally the hand-drawn scenes, with an occasional animation and the items waiting to be found, suit the style of game play. When dialogue is required during the linking cut-scenes and during Hidden Object scenes, this will be restricted to text format. I have seen this triple pack offering advertised on eBay for £5.70. The game requires a 1.0 GHz processor with 512MB of RAM and 783MB of hard disk space for a full install of all three titles.
Samantha Swift Mystery Trilogy (Windows XP) (2010) - Free postage 5016488121989 | eBay