Play the Game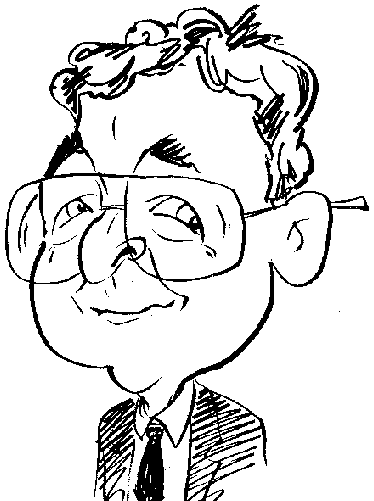 Review controls
Join a television show game and see if you can win when searching for concealed objects.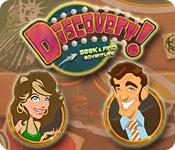 Developed by Mumbo Jumbo, Discover! is a Hidden Object game that describes itself as a "Seek & Find Adventure". Taking its inspiration from an American television game show, this title invites you to compete against various computerised avatars. In this way you can earn money by completing tasks and advancing further into the contest.
Allowing different players to take up the challenge of this game and have their progress recorded, profiles can be created. These profiles allow players to resume their last position or start a new game with a clean slate. Adjustments can be made to the volume audio levels for music and sound effects including the rather brash presenter of the game. His co-host has nothing to say and merely acts as a decorative feature. While the game claims full screen viewing support, what you get is much smaller as I struggled to find Hidden Object items concealed within scenes on my laptop screen. Other options allow you to turn on/off features such as a relaxed mode with no time limit pressure, some help and low resolution graphics.
After being introduced to your opponents in this game, in my case I was up against an estate agent and a school teacher, for the initial geographical location which is selected by spinning a wheel. As the wheel stopped at France, the initial scenes were based in this country. Hidden Object scenes combined a location specific scene with a panel running down the left side. This panel consists of slots displaying the names of five required items, a Hint option and headshots for the competitors plus their current bank balance.
Each of the listed required items will be accompanied by two dots which are used to indicate whether they have been found by your competitors. While you may consider yourself reasonably skilled at Hidden Object game play, I found the rather compressed screen size used by this game increased the task's difficulty by a number of degrees. As an example, I was even reduced to using the Hint feature to locate the Statue of Liberty in an Egyptian pyramid scene.
Using the Hint feature will pinpoint the location of an object but you will have to pre-select the desired item from the available list. After each use the Hint feature will take time to recharge itself before it can be used again. Fortunately the competitors I face struggled equally at finding the required objects which gave me enough time to use the Hint feature more than once.
In some rounds of the game the list of objects will be replaced by a request to find a specified number of one type of item such as animals or toys. Each located item, whether part of a list or a specific type, will bring a financial reward defined by a second large wheel which also has the ability to define the type of task you have to undertake.
As you progress through the game, which is divided into levels, you will be offered other challenges such as Gauntlet mode or a U.S. Road Trip Jackpot round. This latter challenge involves finding tem items with each one located in a different location. You do have the option to switch between locations as you search for the required item which changes with each location you visit.
Giving you a break from Hidden Object game play, there are various mini game diversions. You might need to catch as much money falling downwards as you can within a set time limit. Another type of mini game involves adding a series of object to scenes so that you create two that are identical.
Discovery! is a game that I could only play in small doses. While it features a variety of locations such as Egypt, Australia, Brazil and France with different game modes, this did not compensate for its use of a small screen size and the strain it puts on player's eyes. When searching for copies of the game on the Internet, I found is was listed on eBay priced at £2.97 but this copy did bring an extra cost of U.S. postage. Big Fish Games, however, offers a downloadable version for $7.99. The game requires a 800 MHz processor with 256MB of RAM and 167MB of hard disk space running Windows XP and later.
Discovery Seek and Find Adventure PC Game Casual Game | eBay
Discovery! A Seek and Find Adventure > iPad, iPhone, Android, Mac & PC Game | Big Fish (bigfishgames.com)