Fighting the Flames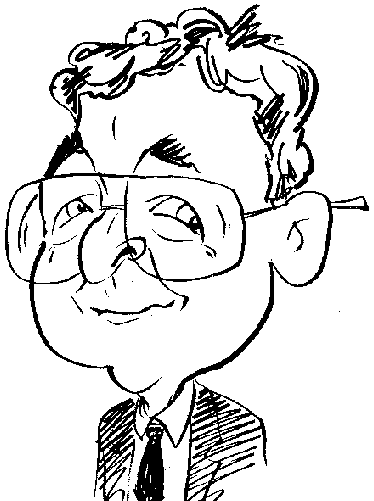 Review controls
Are you up to defeating an enemy who controls floating figures with staring eyes? If so then be prepared to fight the flames.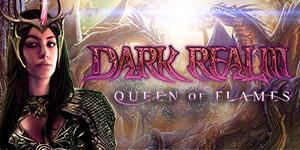 Developed by Mad Head Games, Dark Realm: Queen of Flames is a Hidden Object Adventure game. I have been looking at the Platinum or Collector's version of the game. This version comes with a number of extra items whose access will depend upon the progress made within the main game and bonus chapter.
Following a brief introductory sequence, which can be skipped, you arrive at the main title screen that contains an option to view the various extra items, some of which require you to complete part or all of the main game. However you can access wallpapers, sound tracks, Strategy Guide and your achievements immediately. This title screen also allows you to create profiles for individual players plus make adjustments to settings that include full screen use, aspect correction and the volume levels for music, ambience, effects and voice dialogue.
Four difficulty modes are available for the game. At the easiest level is Spark mode with an optional tutorial, fast recharging of the Hint and Skip features, sparkles identifying Hidden Object scenes and active zones plus a map that can identify locations where tasks need to be completed. Flame mode also offers a tutorial with a slower recharging of the Hint and Skip features. Sparkles only appear to identify Hidden Object scenes and the map does not indicate where tasks need to be completed. With game play heating up, Blaze mode has no tutorial or sparkles. The Hint and Skip features are disabled and the map does not indicate where tasks need to be completed. If none of these modes suit then there is Custom mode as you adjust individual settings to suit your playing ability.
Once the game opens, you are immediately thrown into the action as mysterious figures appear and attack the villagers while setting fire to the buildings. These figures, with staring eyes, seem to float across the ground and are truly terrifying. You are cast in the role of the village Blacksmith's daughter named Valera. It is up to you to discover who is responsible for the attack, their motives and then put things right. Fortunately you quickly receive some assistance that includes an archer, certain magical figures and a pair of magical boots that can render you invisible from those seeking to do you harm.
The game is spread over eight chapters covering various well-drawn locations that are overlaid with animated sequences and interspersed with cut-scenes that have a Skip option. When dialogue is used during the game, you are shown an overlaid video of the character delivering the lines in spoken and printed format. A mouse click will be required to progress through the different sections of the dialogue.
Running across the bottom of the various scenes are the tools available to you. An inventory takes up most of the area as it displays items you have collected. If an item is combined with a plus sign then it can be combined with another item. Alongside the inventory are icons representing other special items you have collected on your travels. These special items include the magic boots mentioned earlier, powerful medallion, map and achievements plus the Hint feature and Strategy Guide.
The game involves a great deal of moving around and between the various locations. The mouse cursor will change shape to indicate when different actions are possible such as picking up an object, examining an area or moving in a certain direction. As part of your explorations you will come across mini-games and Hidden Object scenes.
There are a variety of mini-games. Very brief instructions, available following a mouse click on a Question Mark, are provided. However I often found that a certain amount of experimentation was required before I fully understood what was required. Solving the mini-games was often easier than understanding the instructions.
Hidden Object game play is a mixed bag as different styles are used. There are scenes where you need to find misplaced objects and return them to their original position or positions. In other cases you will be told a story relating to a scene which contains an object mentioned in the dialogue for you to find. Of course there are also examples of a cluttered scene with text items, some listed in different colours to indicate that a further action will be required before the object can be selected.
While well-drawn with layered scenery and challenging problems, Dark Realm: Queen of Flames failed to get under my skin. It is a game that was not difficult to put down when other duties called. I never felt that I was being fully drawn into the story line or feel empathy for the main characters. Available from gaming sites, such as Big Fish Games and Gamehouse.com, the game is priced at USD $19.99 and requires a 1.6GHz processor with 1024MB of RAM and 1.3GB of hard disk space running Windows 7 and later.
http://www.gamehouse.com/download-games/dark-realm-queen-of-flames-platinum-edition