A Match-3 Adventure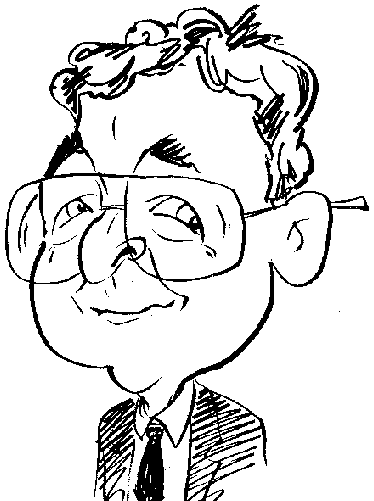 Review controls
Can you navigate through this world, return shadowy figures to their normal shape, create potions, defeat enemies in battle and discover the cave city of Ermin-tera in order to recover the sacred relic?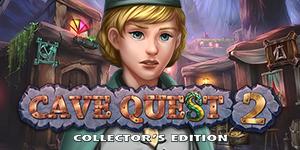 Usually with games of the Match-3 genre, you can look forward to a series of grids with tiles that you need to remove by creating groups. However there are exceptions and Cave Quest is one such title. Developed by MD Studio, this game combines Adventure type activities with various forms of Match-3 game play.
I have been looking at Cave Quest's Collectors Edition which contains a number of bonus items. Of these bonus items, you can immediately access wallpapers plus collections of other characters, music and records. Concept art and a new chapter will need the main game to be completed before access is granted. There is also a walkthrough feature which provides information regarding the various elements making up this game and how best to proceed.
Allowing different people to play the game at their own speed is a Profile feature. Along with adjustments to the volume levels for sound effects and background music, the Profile can include an option to play the game in full screen mode with a V-sync setting and whether to show advice tips. There are three different levels of difficulty that generally have varying speeds of Hint recharging as you select from Easy, Normal and Hard modes. As the game has both Adventure and Puzzle (Match-3) modes, different levels of difficulty can be set for both mode.
The game casts you in the role of Ryvon who is summoned to the local monastery to help retrieve a sacred relic that had been stolen by a thief. This theft of the relic had brought about a plague of fiery desert demons that would invade the city of Ermin-tera. It is up to you to reclaim the missing relic and bring peace to the city and surrounding areas. To make matter worse, the initial suspect for the crime is your cousin Olwen who has since gone missing.
Your view of the various scenes making up this game is encased within a decorative frame that contains the tools available to you. Taking up the usual central position at the bottom of the screen is an inventory showing the items you have collected. To the left of the inventory are shortcuts to access a map feature that can transport you to another location, your task list and the characters you have saved and secrets found. On the opposite side of the inventory are the Hint feature in the shape of a maze and access to the game's strategy guide. Occupying the top two corners of the frame are shortcuts to the skills you have gained and the game's menu.
When faced by a Match-3 puzzle you could find yourself tackling one of the four types used in this game. These types are categorised as Classic, Journey, Alchemy or Battle. With Classic you have to clear a grid that features tiles with coverings that are single, double or triple strength. These grids also contain items that need to be navigated to the bottom of the grid so they can be collected.
A Journey Match-3 requires you to follow a path along a grid by removing tiles that block your route. In some cases you will have the option to choose from different directions. At various times you will need to open doors and remove obstructions blocking your progress.
An Alchemy Match-3 session involves the brewing of a potion and the removal of purple dirt bubbles from the mixture by combining them. As the bubbles are combined they increase in size until they reach 100% before they float upwards and burst.
As you might expect a Battle Match-3 session pits you one-on-one against an opponent. Groups of red tiles need to be created to power your attacks. A match of 4 or more tiles will give you an extra turn in the battle. During the battle you can earn power-up for offensive and defensive purposes as you attack while trying to keep up your health status.
The Adventure element of the game involves travelling around, completing tasks, collecting objects and meeting characters. When you do met a character, you will often be required to provide a service and in return you will be granted a reward in return.
With well-drawn scenes and excellent character representatives, this mixture of Adventure and Match-3 game play plus some hidden object collection is a visual treat and challenging game. I downloaded my copy of the game from Gamehouse.com where it is available for $19.99. The game requires a 1.6 GHz processor with 1038MB of RAM and 397MB of hard disk space running Windows 7 and later.