A Welcome Return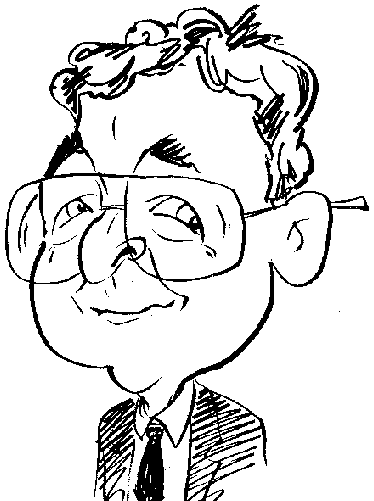 Review controls
Generally upgrades appear frequently but not in this case.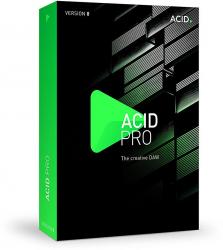 click image to enlarge
While perhaps not quite qualifying for the full Rip Van Winkle award for dormant arousals, MAGIX has awoken its ACID PRO software from a period of slumber that has lasted ten years. In the interim period since the software's last release in 2008, ACID PRO has undergone a change of ownership as the product departed from Sony Creative Software and made its new home with the MAGIX family of graphics, audio and video products.
Now up to version 8, ACID PRO software users can take advantage of the new features built into this loop-based Digital Audio Workstation (DAW) product. Before totally abandoning the Rip Van Winkle scenario, I should point out that the sleeping gentleman's period of rest, which lasted 20 years of slumber, matches the same 20 years that have flown past since the initial release of the ACID PRO product on the marketplace.
As far as I could tell the installation of ACID PRO does not attempt to include any extra items as part of its installation routine, something that MAGIX has been guilty of in the past. Options are available to select an appropriate language (English, German, Spanish or French) and whether to opt for the 32-bit version, taking up 284MB of hard disk space, or the 64-bit version which is slightly larger at 318MB. You can opt to use the default folder or one of your own choosing to better manage your available space plus decide whether a desktop icon will be created. As part of the initial launch of the product you will need to enter the product's lengthy serial number so as to gain access to all the features of ACID PRO following an online registration.
The rather clutter and busy appearance of the ACID PRO 8 interface is a little off-putting and does take a some getting use to with its solid black background and numerous items. Fortunately some effort has been made to group the various tools and options into specific areas as instruments and effects are combined within the software's 64-bit architecture for the creation of loop-based musical productions.
The ACID PRO 8's main interface, which MAGIC tells me now features a new skin, splits the screen up into four sections made up of a toolbar, track list, timeline and a docking area. As you might suppose the toolbar contains the usual collection of options that include New, Open and Save plus Cut, Paste, Undo and get Media from the Web.
The Track List, which can have a cluttered look, especially when multiple tracks are featured, contains the master controls for each track. Among the options available are those for adjusting the Time Display, MIDI track control, monitor track stretching and selecting the appropriate playback device. The Timeline features beat and time rulers plus zoom and transport controls. The docking area can be used for the repositioning of various items.
Since taking over control of this popular Digital Audio Workstation software, MAGIX has added a number of new features, some of which enable users the ability to work with 24-bit 192kHz multi-track recordings in real time or when composing with dozens of plug-in instruments. The MAGIX influence can be seen with the addition of over $1000 of instruments, loops and effects. You get a powerful virtual analogue synthesizer from DN-a1; high-quality audio tools from FX Suite; screaming guitar effects from Vandal SE plus 11 Vita solo instruments such as Pop Drums and Cinematic Synths. There is also a 9GB library of new ACIDized loops and samples which can be integrated into your own work.
In addition to these various bonus items, MAGIX has set up an online store facility. By logging on to www.producerplanet.com you can purchase items categorised as audio or video as you purchase ACIDized loops, sounds and instruments. Prices vary and are listed in US dollars.
Two versions of ACID PRO 8 are available. The standalone version of the product is priced at £119.99. There is also ACID PRO 365 which is available on a subscription basis priced from £5.99 per month. System specifications call for a computer with Internet access running Windows 7 and later with a 1.0GHz processor, a minimum of 1GB of RAM (8GB recommended) and 500MB of hard disk space for the initial installation that form part of the package. You will need 12GB of space for all the loops and instruments.