An Orphan's Story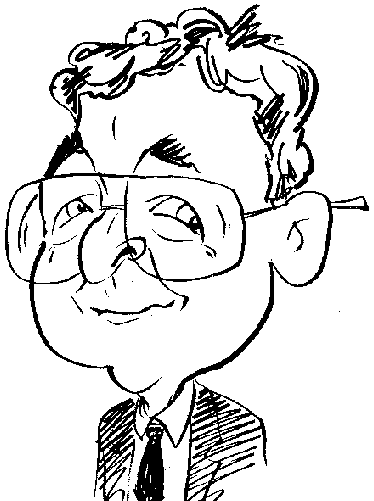 Can you help Katherine find true love and a home she can call her own. ?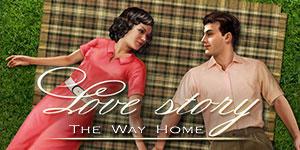 Set in America of the last century, Love Story: The Way Home is a Hidden Object Adventure game. This particular title is based around the story of Katherine as she grows up as an orphan and later relates the highlights of her life over the five chapters making up this game.
As usual with games of this genre, you can create profiles for individual players so that their progress is recorded. A profile can also contain the individual settings for the volume levels for music, ambient and sound effects. Unfortunately the volume adjustment does not apply to spoken dialogue as there is none. All the dialogue in this game is presented in text format for the various conversational interludes.
Other options for the profile deal with playing the game in full screen mode and using a game cursor which changes shape to indicate when different actions are possible. A magnifying glass means you can zoom in for a closer look while a hand indicates that an object can be collected. An arrow points to the direction in which you can move while a gear is used to show when some form of task will be required.
There is a choice of three different levels of difficulty when playing the game. You can select from Casual, Normal or Advanced modes depending upon your game playing skill level. In Casual mode you get sparkles to indicate interactive areas, faster recharging of the Hint and Skip features plus no penalty for mis-clicking during Hidden Object game play. There are no sparkles in Normal mode while Hint and Skip features are slower to recharge and a penalty will occur for over-indulging in mis-clicking during Hidden Object sessions. Hint and Skip features are missing from Advanced mode, as are sparkles but there is a penalty for mis-clicking.
The game opens as Katherine, now rather elderly, admire the peaceful view of Pearl Harbour as she looks back on her early life spent in orphanages. This opening introduction sets the tone for the rather flat uninspiring background graphics. When appropriate, flat images of the characters will be overlaid on the backgrounds. If required to speak, a character will take over centre stage with any animation being limited to little more than minimal eye movement. The character's dialogue will appear onscreen in text format with mouse clicks being required to move through or end the dialogue.
Running across the bottom of the various Adventure scenes will be the game's inventory which holds the items that have been collected. To the left of the inventory is a journal which automatically records the storylines of Katherine and Steven who starts off as a gardener before joining a branch of the American armed forces. The rechargeable Hint feature sits to the right of the inventory and changes to the Skip option during mini-games or puzzles. As the game does not have its own map feature, you might find it worthwhile creating your own but due to the limited number of locations I did not bother although a great deal of moving between scenes is required as you explore buildings and military locations.
When zooming into a scene you will be shown an overlaid close up window of the particular area. You can then carry out any necessary tasks. Once these tasks have been completed then you will have to close the window as this does not happen automatically as you might expect.
The game features a varied mixture of puzzles and mini-games. Often these types of tasks are used to open up specific locations in order to make progress. Brief instructions, available from a Question Mark appearing in the top right corner of the screen, is the only assistance provided for solving puzzles and mini-games which I found to be challenging and felt they were the best part of the game.
Hidden Object game play tends to switch between two different formats. In most instances you will be presented with a text list of items to find in a particular scene. Some of the listed items will be coloured orange to indicate that an additional action will be required before the object before the object becomes available for selection. These additional actions could include opening a drawer, although this does not always help in revealing objects, repairing an item, creating a group of combining parts of an object. The second type of Hidden Object game play involves selecting a number of items that pair in some way.
The game is rather light on content. Experienced player should have no trouble completing all five chapters within a couple of sessions. This is not a game that I could enjoy playing more than once. While originally priced at £7.70, at the time of writing this review Big Fish Game was listing this title at £2.99. System requirements call for a 1.6GHz processor with 1024MB of RAM and 492MB of hard disk space running Windows XP and later.
http://www.gamehouse.com/download-games/love-story-the-way-home