Saving Emily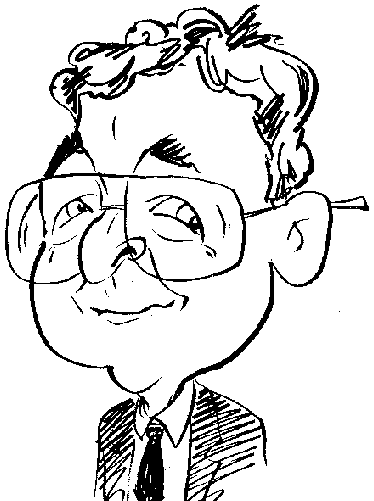 Review controls
Can you step into another world and rescue a young girl seemingly whisked away by an evil spirit.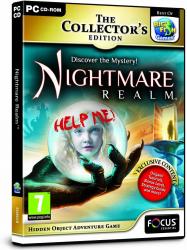 click image to enlarge
Nightmare Realms, developed by Lestra, offers to take you on a journey that will involve twists and turns plus numerous unexpected happenings that could have you feeling that you had wandered into an Alice-in-Wonderland scenario. Available in Collector's Edition format, this Hidden Object Adventure Game comes with a number of extra items that include a bonus chapter, Strategy Guide, Wallpaper, Concept Art, Music Tracks and Origami Tutorials. Apart from the Strategy Guide, which is available immediately, the other additional items require the completion or necessary progress in the main game before you gain access.
The creation of profiles allows different people to play the game and have their progress recorded. Settings for audio levels used by music, sound effects and environment can be adjusted. The game can be played in full screen mode with a custom cursor plus a choice of Casual or Expert difficulty. In the case of the former, you get a faster charge rate of the Hint and Skip features plus sparkles to identify active areas. Expert players are made to wait longer for charging to be completed and there are no helpful sparkles.
The game's opening sequence sets the scene as an evil entity is observed watching a young girl as she becomes the main focus of the game. The girl is then whisked away to a strange world you must explore as you track down, Emily (the young girl), and help bring her back to reality and safety.
Arranged across the bottom of the game's various scenes are some tools to help assist you in this task. Occupying the left position is a Journal with sections for a diary and a map. The diary will automatically record your findings and allow you to back-track to check on discoveries. The map will show thumbnails of locations visited with indicators showing your current position and where tasks need to be completed. You will need to navigate yourself between locations as transportation is not supplied. Positioned centrally is an inventory which can be locked in position or allowed to disappear until required by the mouse cursor invading the area. Completing the tools are the chargeable Hint feature and Strategy Guide.
While the Strategy Guide is meant to be integrated, this feature did not always work as I would have expected. Rather than open itself at the relevant point in the Guide to match my current position in the game, the Guide would open up a couple of pages back. This required me to flick forward through unwanted pages to reach the information I required to complete a necessary task.
You also get assistance from the mouse cursor. It will change shape to indicate when certain actions are possible. This change could be an arrow pointing to a possible exit direction, an eye to examine an area, lips when somebody has information to impart or a finger pointing out an object to collect. When dialogue is called for, this will be presented purely in text format with an occasional word depicted in a different colour.
Hidden Object game play also uses different colours to indicate when an additional action will be required before certain items in the required list can be selected. An item coloured white can be found straight away but those coloured yellow will require an additional task. One of the items found will be your reward for completing a Hidden Object list.
Mini game puzzles do not appear as frequent as Hidden Object sessions. When puzzles do appear you could be asked to create a potion, paint a heart in different colours, arrange symbols in order, travel along all parts of a path or sort tiles into their correct columns. A Skip option does become available after a short delay if a puzzle proves too difficult.
While displaying some impressive scenes and eye-catching special effects, I never felt the story line was strong enough to draw me in. This was a game that I found easy to put to one side and get on with other tasks. I have seen Nightmare Realm, The Collector's Edition listed on Amazon priced at £9.99. The game requires a 1.0 GHz processor with 512MB of RAM and 1256MB of hard disk space running Windows XP and later.