Finding Missing Children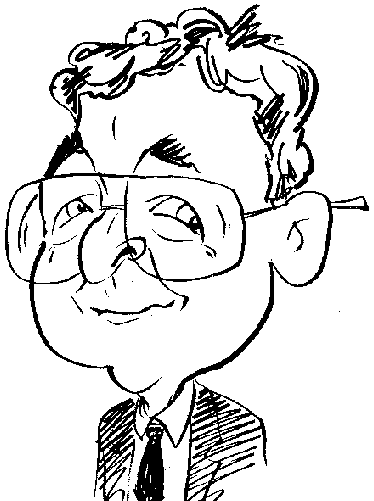 Are you ready to enter various dreamland environments as you search for children missing from Kronville?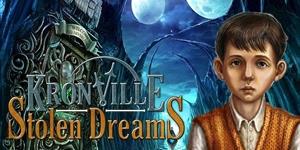 click image to enlarge
Kronville – Stolen Dreams is a Hidden Object Adventure Games that is based on the disappearance of twelve children. Your role in this game is to take on the task of locating and rescuing the missing children from whatever force has imprisoned them.
Unlike many other games of this genre, the options available to players are rather limited when setting up the game environment. You can create named profiles for individual players. These profiles can contain the volume levels used for background music and sound effects plus whether to play in full or wide screen format with a system or custom cursor. However there is no choice of difficulty level – you have to accept the default level which is set reasonably.
The game opens with an animated introductory sequence featuring the Kronville school bus, shadowy figures and a mysterious house fire. This sequence leads to an optional tutorial regarding some of the game's features. If you are in a hurry to get to the main action then you can skip this introductory sequence and decline the tutorial option which basically covers the different cursors and the screen furniture.
A flashback sequence, dealing with a young girl's unsuccessful attempt to rescue her family (mother and father, Sarah and William, plus young brother Henry) from the burning building, is quickly followed by a fast-forward jump in time as you take on the role of Astrid Missy, a child psychologist. The local sheriff brings you Denny, a misbehaving boy for you to sort out. Thus the game begins as you hear about the "man-in-the-hat" and the missing children.
From the view of your office, school premises, street locations and other buildings, Kronville is not the most pleasant and happy of environment. Fortunately many sections of this game take place elsewhere. In these other locations the scenery is more appealing although perhaps there are dangers there.
Whatever the location, your full screen view will be overlaid across the bottom of the scene with the tools that are available to you. Taking up a central location is the Inventory. This feature can either be locked, where it remains always visible, or unlocked so that it only appears when brought into play by the cursor. The Inventory displays thumbnails of the items collected. By hovering over an item a brief description will appear. Chevrons at each end of the Inventory allow you to cycle in either direction to those any items that is not enough room to display.
To the left of the Inventory is your Journal. This feature divides its content in Journal, Goals and Map sections. The Journal will automatically keep a record of all your discoveries so that they can be reviewed at any time. The Goals will list all tasks that have been completed and whatever is your current task. The final section shows a map of the current location showing coloured icons to indicate your current position, locked locations, places where tasks have been completed and where you need to visit to complete a task. This map will instantly transport you between places.
This game mixes the environment of Kronville with those based on different child-centric stories such as Peter Pan and Alice in Wonderland as you move in and out of dreamland. During your various explorations you will meet up with and interact with different characters. These interactions will often include conversations. Generally you will be given a choice in the thrust of your responses and whatever you decide can affect the flow of the storyline.
The game features a number of different styles of Hidden Object game play. Sometimes you will be required to find a set number of similar items such as hedgehogs or child's drawings within a scene. You will also be asked to find a text list of objects or those that match silhouettes. In some cases the same scene will be reused later in the game for another Hidden Object game as you need to combine different parts of objects to match a drawing.
Puzzles and mini games make an appearance from time to time. These interludes are varied and definitely challenging. A Skip feature does become available after a short delay if you find a particularly challenge too difficult. I must admit to being tempted to take this route on more than one occasion.
This game does lack some instant appeal. It did gradually grow on me over a period but it could never claim to be one of my favourite titles. You can download a trial version from various website while Gamehouse.com is currently listing the full version for USD $9.99. The game requires a 1.4GHz processor with 512MB of RAM running Windows 7 and later.
http://www.gamehouse.com/download-games/kronville-stolen-dreams