A Pentax Camera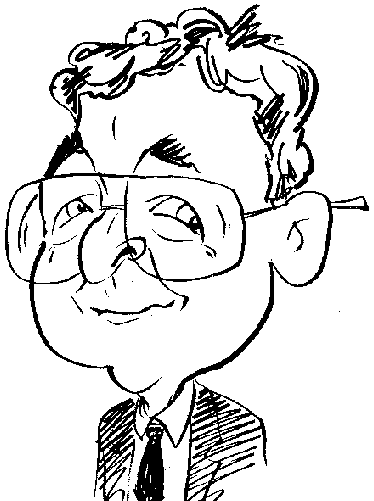 Review controls
Sometimes review products are available immediately but there are occasions when a great deal of patience is required before you get your hands on a product. This is a case of the latter.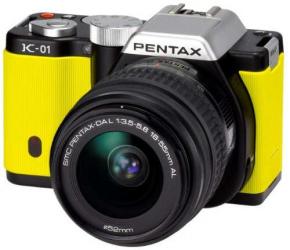 click image to enlarge
The Pentax K-01 belongs to the mirrorless compact system breed of camera. It is the type of device that you are going to want to hand around your neck or dangle from your shoulder rather than stick it in a pocket until required. This camera has been designed from the ground up by Marc Newson who, I must admit, I had never heard of prior to the launch of this product. According to the information I received at the launch, Marc Newson "is the most acclaimed and influential designer of his generation….creating everything from furniture and household objects, to bicycles and cars, private and commercial aircraft, yachts, various architectural commissions and signature sculptural pieces". Obviously I need to get out more.
The Pentax K-01 comes in a choice of black with black grip, black with yellow grip and silver with black grip (the review sample). This camera is available in body-only format, with dimensions of 79 x 121 x 59mm weighing 560g, or with a choice of Pentax K-mount lens. As the camera can use any existing K-mount lens then anybody who already owns one or more of these lenses could go for the body-only option. My review has been carried out using the Pentax DAL 18-55mm lens which adds a further 70mm to the camera's depth.
Along with the camera body and lens, Pentax has included a rechargeable Lithium-ion battery pack, a D-BC90 battery charger unit with 2 and 3-pin power leads, USB lead, neck/shoulder strap, software CD and operational manual. One item you will need to provide yourself is a memory card as the camera has no internal storage of its own. The K-01 supports the SD/SDHC/SDXC format.
As you might suppose from the camera's dimensions and its stainless-steel alloy frame, the K-01 is a fairly bulky model. However it does feel re-assuredly sturdy when being handled while still giving easy access to the various features and functionality of this camera.
The supplied battery pack slots into a concealed compartment on the base of the camera. Unlike some other cameras I have used, the K-01 has a separate compartment for the memory card. This compartment is located on the right side of the camera's body and also houses a miniUSB and HDMI sockets for linking to different external options. You will need to provide a HDMI lead with mini-connector if you intend to use this facility.
Arranged along the top of the camera, starting from the left, you will find a button to pop-up the unit's built-in flash feature; a hot shoe and the previously mentioned flash unit; mode dial; an E dial for setting the shutter speed in some modes; the on/off swivel switch with a central shutter button; AV button plus green and red buttons which can be assigned tasks. Dominating the rear of the camera is a 3-inch LCD screen capable of delivering a resolution of 921,000 dots. As there is no traditional viewfinder, this screen will be your sole method of lining up your captures. With some scenes I was able to detect a slight shimmering effect. Alongside the LCD screen is a row of buttons for AF/AE-L, Play, Info and Menu. This last button gives you access to a total of 11 screens of top level adjustable settings that are well laid out. There is also a four-way controller for navigating through the setting options and a slot that indicates when the memory card is being accessed.
The K-01 camera makes use of a 16MP APS-C CMOS with an ISO range of 100-25600. As mentioned earlier, this camera is compatible with the full range of K-mount lenses which currently stands at well over 200 different offerings.
As you would expect, the K-01 gives you a range of capture modes, including Auto, 19 different scene types and a choice of exposures, selected from the top mounted dial. The camera supports High Dynamic Range (HDR) mode whereby you can capture up to three images at different resolutions from which a composite image will be created. You do have to endure a short delay while the data is processed but the results are often worth the wait.
When capturing content, you have a wide choice of pre-set scenic modes including Food, Pets, Night, Forest, Blue Sky, Sunset, Candlelight and Surf & Snow. You can then add one of the digital filters such as High Contrast, Retro and Toy Camera prior to capture. Furthermore there are a number of additional filters which become available for adding to images already captured. Among these extra filters you will find Invert Colour, Tone Expansion, Sketch Filter, Pastel and Miniature.
The K-01 has a burst shooting mode for capturing fast-moving subjects at up to five images a second. You can also capture full 1080p HD video at 1920 x 1280 pixels at 24/25/30fps or 720p HD at 24/25/30/50/60fps in Mpeg-4 H.264 format. Among other features supported by this camera are Shake Reduction, multi-exposure mode, dust removal, a choice of image ratios (4:3, 3:2, 16:9 and 1:1), and time lapse recording.
The K-01 is not a camera for the happy snapper but more a device for those who like to have some degree of control over the camera's current settings. Image quality is good but then the same could be said of various competitors. This camera's main selling point is the number of available lens that can be picked up from different sources. Pentax has quoted the following prices for available products.
K-01 body only - £629.99
K-01 + 40mm DX XS lens - £679.99
K-01 +DAL 18-55mm lens (as reviewed) - £679.99
K-01 + DAL 18-55mm lens + DAL 50-200mm lens - £799.99