A Rugged Phone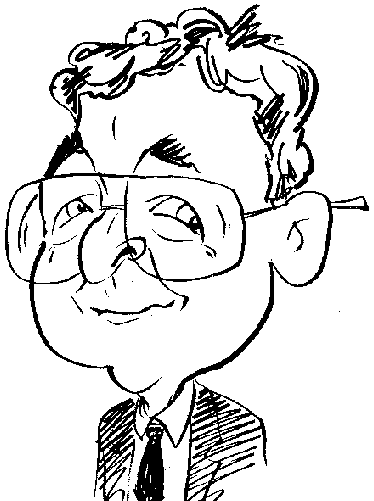 Your social mobile phone is not always suitable for a more energetic lifestyle which is where Sonim Electronics might be able to help.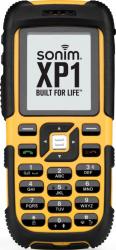 click image to enlarge
While the design concept followed by for the greater majority of mobile phones manufacturers concentrate on aspects of size, weight and features with varying degrees of style, there is a place for a more rugged approach for both industrial and outdoor use. Fitting into this rugged category is the Sonim XP1 model which claims to be the "toughest GSM phone in the world"
With its sturdy black rubber casing, weight of 150g and dimension of 113 x 50 x 22mm, this handset certainly looks the part. First impressions are that this is a chunky model designed more for practical use rather than a status symbol. Taking over the front of this one-piece thick candy-bar style handset, is the 4.5cm colour screen and combination of a control panel arrangement and telephonic keypad.
The screen resolution of 240 x 320 pixels is sufficient for the general use that is the main purpose of the handset. This is, after all a handset that does not posses its own camera feature. And as a result the developers do not expect this handset to be used for viewing still and video images or playing games. The screen is set back a little into the body of the handset and has a hard, scratch-proof cover for addition protection which is just as well considering the amount of wear and tear that is expected of this phone in the normal course of events (more of this a little later).
Situated beneath the screen is a standard arrangement of soft selection, call and end keys with a centrally positioned black and silver navigation pad. The telephone keypad has slightly raised keys to help with selection by touch. These keys glow blue when the handset is in use. A three-button easy call arrangement on the left side of the unit gives you immediate access to your phone book with navigation options. Charging and headset connections are located on the base of the handset while the battery cover is held in place by a screw.
It was noticeable that the Sonim SP1 was slightly slower on powering up than during powering down. During testing the handset generally obtained a reasonable signal in various locations. Options are available to customising the handset with a choice of wallpaper, alarm sounds and ring tones.
The Sonim XP1 posses a reasonable set of facilities. The unit's phonebook can hold up to 500 entries. There is an organiser, calendar, three alarms, stopwatch, countdown timer and an audio recorder that produced rather disappointingly muffled recordings. Support is available for Bluetooth 1.2 and there is a built-in Internet browser for those with an appropriate service subscription. Battery life is rated at 4 hours talk time and 200 hours on standby.
As mentioned earlier the Sonim XP1 has been designed for a rugged lifestyle and should be able to pass a series of test to gauge its ability to withstand a punishing existence. These tests include dropping the handset from a height of 1.65m onto the ground; being used in the shower; as your companion in a bungee jump; being rode over by a car; and exposed to extreme weather conditions (-20C to +60C). I have to admit that some of these tests (especially the bungee jump) did not feature as part of my review.
Along with a standard power lead, the Sonim XP1 comes with a two-piece contraption that I initially struggled to make sense of as there was no mention of it in the documentation. Eventually I was able to work out that this was a docking station with a detachable belt clip. Described as being "built for life", the Sonim XP1 certainly was capable of standing up to more punishment than I would be prepared to endure. SIM-free, this phone, with 240 minutes of talk time and 200 hours on standby, should be available at £189.95.