Kingston DataTraveler 2000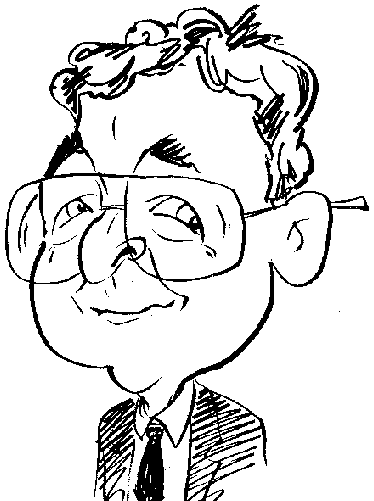 Review controls
While Flash drives are extremely useful when transport data between systems, they can be lost. As a result this type of device does require layers of protection.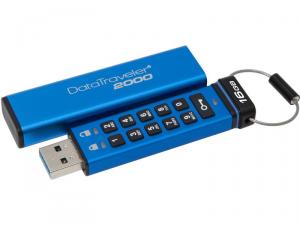 click image to enlarge
Kingston Digital, Inc., part of the Kingston Technology Company, Inc., has added to its DataTraveler® family of products. This new offering is the DataTraveler 2000 which is remarkably similar in appearance to the iStorage DataShur Pro which I reviewed earlier. In fact iStorage is mentioned on the packaging. However there is one major difference in that the Kingston product supports USB 3.1 rather than the USB 2.0 technology used by the iStorage offering.
The DataTraveler 2000 is a USB Flash drive that offers both hardware encryption and PIN protection for the data stored on the device. Whereas most USB Flash drives tend to come with a small removable cap to protect the business end of the unit or allow for this connection element to be withdrawn into the body of the drive, the DataTraveler 2000 takes a different approach to its physical protection.
It uses a sheath into which approximately 95% of the USB Flash drive resides for protection from accidental damage when it is being transported or otherwise not in use. All that protrudes from the sheath is a small stub, indicating the storage capacity of the device (in the case of my review sample 16GB) and a metallic ring pull for the easy removable of the Flash drive from its protective shell.
Measuring 80 x 20 x 10.5mm with the Flash drive in residence, the sheath is metallic blue in colour which is embellished with Kingston and DataTraveler 2000 branding. The Flash drive itself, measuring 78 x 18 x 8mm, adopts a deeper shade of blue without the metallic sheen. Arranged on the front face of the Flash drive is a two column display of alpha-numeric rubberised buttons positioned between a pair of clearly labelled LED lights, signifying when the drive is in a locked or unlocked state, and a Key button.
The rear of the Flash drive contains various snippets of information including that the device features a built-in 3.7V Li-Polymer rechargeable battery that arrives in a partially charged state. It is recommended that you fully charge this battery before use. This process can take up to 60 minutes. However you are unlikely to realise this until you download a copy of the online User Guide.
This downloaded documentation explains how to unlock this drive before it can be used. The documentation also explains how to change the default PIN number to one of your own choosing. Incidentally there is a copy of this User Guide document on the Flash drive, but of course you will be unable to access it until you have carried out the unlocking procedure.
This procedure requires you to press the Key button followed by the default PIN and then the Key button once again. At this point you have 30 seconds in which to connect the Flash drive to an available USB port. Failure to do so will result in the Flash drive automatically locking itself. The Flash drive also automatically locks itself whenever it is removed from its host USB port.
Naturally you will want to change the default PIN to one of your own choosing. When changing the default PIN, the new PIN needs to follow certain rules. The PIN should contain between 7 and 15 digits without using just a series of repetitive or consecutive numbers. As both numbers and letters feature on the DataTraveler 2000's keypad. You could opt for a PIN that is produced by a word. Detailed step-by-step instructions are provided for changing the PIN.
As well as the Locked and Unlocked modes, the DataTraveler 2000 has an Option mode. This mode allows you to enable Read Only, Read / Write and Timeout Lock settings for specific situations.
The DataTraveler 2000 makes use of Datalock® Technology which is licensed from ClevX, LLC. Any encryption is carried out on the drive with no additional software being required. Along with the encryption and PIN feature, the DataTraveler 2000 has a further layer of protection. The drive will format itself after ten invalid login attempts are detected.
Running a series of Write and Read tests with this 16GB USB 3 device on a Windows 7 system, I obtained the following results:-
DataTraveler 2000

| Activity | Write | Read |
| --- | --- | --- |
| 451MB of documents | 40 seconds | 15 seconds |
| 445MB of MP3 files | 13 seconds | 12 seconds |
| 5.04GB video clips | 225 seconds | 52 seconds |
Available direct from Kingston Digital, the 16GB DataTraveler 2000 will cost £96.97 including postage.