Spirits Like Art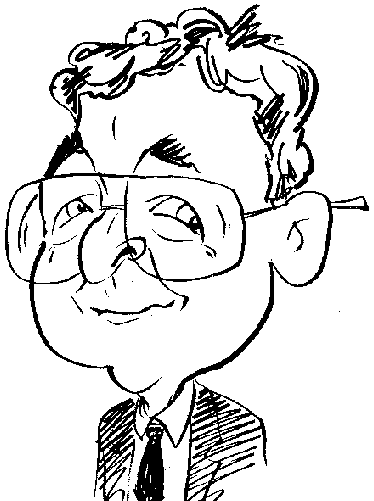 Review controls
Detective Agency 3 - Ghost Painting is a Hidden Object Adventure game.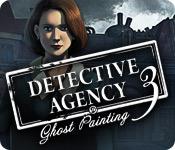 Developed by Iteria Laboratories, Detective Agency 3 - Ghost Painting is one of those titles that keeps drawing you back for another session of activity yet, when you finally get to its ending to solve its mystery, if one ever existed, you find yourself scratching your head and wondering what it was all about. There is a story in there somewhere but, I have to confess, it left me confused and certainly bemused.
At least I felt on familiar ground with the initial set up procedure prior to entering the world of Ghost Painting. Options are available to adjust the volume levels for background music and sound effects plus the ability to play the game in full screen mode. Profiles can be created to record the progress for individual players who have a choice of Easy or Difficulty levels of game play. Easy level has a fast recharging of the Hint feature and simple mini games while Difficulty level takes longer to recharge the Hint feature and sets more complicated mini games. I will leave you to guess my chosen mode of difficulty when playing the game for the purpose of this review.
Your role in the game is that of Detective Cacey who has been summoned to investigate the mysterious disappearance of a painter - the kind who produces pictures rather than the house painter type. In other words an artist rather than a decorator. Adding to the disappearance aspect is the location where this event occurred. The scene of the crime, if it is a crime or merely a publicity stunt gone wrong, is that of Walsingham Manor which has its own history of strange occurrences to piqué the interest of observers.
Originally constructed in 1832, this house belonged to the Moran family. Following several mysterious death connected to the house and its inhabitants, people visiting the building claimed to have seen ghosts. It did not take long for the building to get a reputation for being haunted. The original building was then destroyed by fire with no one claiming responsibility. The house was then rebuilt in the early 1900s in accordance with old descriptions and original designs. The house became the property of the Walsingham family, hence its title of Walsingham Manor.
Filled with numerous paintings, either the output of Will Walsingham or items he has purchased, plus a variety of machines that were another of his great passions, this building and certain of the spirits infecting the paintings provide the different locations you must investigate. Aiding you in this task are a selection of tools arranged across the bottom of the screen. Occupying a central position is the game's inventory feature. If any of the items stored in this facility need to be combined before they can be used, then the required joined together will be carried out automatically for you.
To the left of the inventory are options to access Hints and the game's main menu. A journal, automatically recording the player's finding, is to found on the right of the inventory. As the mouse cursor journeys around the different scenes, it will change shape to indicate when specific actions can be carried out as you move in different directions, examine or pick up items.
Fairly early in the game you will come into possession of an artist case. Once certain tasks have been made to this case, it will be come an integrated part of your tool set and allow you to enter some of the paintings and make relevant adjustments to the images content You can add features to the painting or, in some cases, remove an object to be used elsewhere. As each painting is improved, in return you will receive a torn portion of another painting that will need to be completed as part of bringing the game to a conclusion.
From time-to-time your investigation will encounter spirit figures who float across the screen but do nothing to hinder your progress or cause any other problems. Various mini games make an appearance. These can be solved by the player using a mixture of trial & error or logical thinking.
Hidden Object game play uses the standard format of presenting the player with a list of text items which can be found without a cluttered scene. While all the text items in the list are coloured the same, some of the items will require a separate task before they can be discovered. Generally this involves opening a container or removing a blocking element. Some locations are reused for Hidden Object game play but when this happens there is some variety in the list of items to be found. Usually you are rewarded with two of the located items when the list is completed but there is one occasion when you only get one item.
As mentioned earlier, this was not a game which I found easy to immerse myself into. Maybe one of the reasons for this was the occasional spelling mistakes I found which did annoy me as they should have been picked up during testing. Currently Big Fish Games are offering this product for £7.70. Game specifications call for a 3.0 GHz processor with 1024MB of RAM and 348MB of hard disk space running Windows XP and later.
https://www.bigfishgames.com/games/7577/detective-agency-3-ghost-painting/