Huawei P smart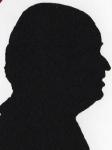 This new phone from the company that are making Samsung and Apple look over their shoulders does not have the eye watering price of some of the recent offerings in fact this is available on PAYG 1 from Vodafone for only £229.

click image to enlarge
This lower price point means that for a lot of people a Huawei phone is now in their price range whereas before they were something to dream of.
It is 14.7x7x.7cm and weighs 144 grams. The viewable screen is 12.7x6.5cm which gives the notional diagonal imperial screen measurement of 5.65inches. The screen is FHD+ 2160x1080 but for those whose sight is less than perfect it can be changed in settings to HD+ 1440x720.
Apart from Android 8 it has a EMUI skin for some extra functionality. The battery is non-removable and is 3000 mAh.
The unit comes with 3GB RAM and 32GB of Internal storage and has Kirin 659 Octa Core CPU.
Going around the unit the right side has the volume rocker and below that the on/off button, the base has a Micro USB connection for charging and connection of an OTG (on the go) device as well as a 3.5mm for headphones.
The SIM socket is on the left this is also where you can insert up to a 256GB micro SD card, the top has a pin hole microphone and the back has the dual 13MP camera with LED flash and below this the now near obligatory fingerprint reader. The selfie front camera option is 8MP.
There is a Health App which is part of Huawei offering and it can be linked to other devices like Smart Watches and Body Fat Scales.
Bootup is 17 sec while 10 sec is shut down, some phones blank screens quickly but then need lots of actual extra time to shut down this figure is the end of activity.
One feature that is not often found is a Split Screen mode that while common on Windows PC's and Notebooks is less common on SmartPhones.
While a lot is made of 'gesture capture' on a new far more expensive SmartPhone by another manufacturer it is available here.
Another less common feature is a dual Bluetooth mode that lets you connect to two devices simultaneously.
I have already mentioned the fingerprint sensor but it also has Proximity, Ambient Light and Gravity as well as a Compass.
Also in the box is a charging lead, a set of headphones and getting started instructions as well as the pin required to insert or remove the SIM.
I was somewhat surprised that this unit had Micro USB rather than USB 'C' but a plus is to still keep the headphone socket that other units just as thin no longer have. Yes the screen is a little smaller than some recent offerings but that does mean it works effectively for those with smaller hands.
So at the start I mentioned to buy it at £229 on PAYG 1 the link is the first one below.
It is also available on the second link below in a range of pay monthly offerings from as little as £18 per month. I suggest you work out your normal usage amount of data and minutes before you commit, so a quality phone available at a mid-range price on PAYG or pay monthly your choice.
http://shop.vodafone.co.uk/shop/pay-as-you-go/huawei-p-smart-payg/
http://www.vodafone.co.uk/brands/huawei/p-smart/#Black/32