Award Winning Performance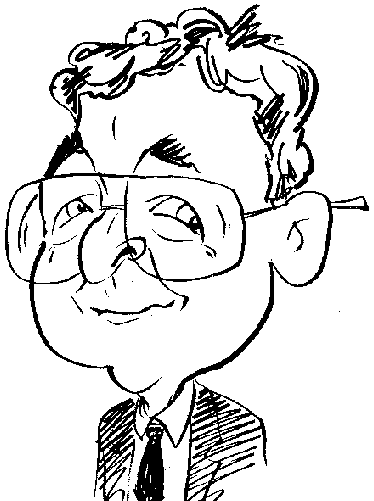 Review controls
With awards aplenty on offer, Huawei led the way at accepting the applause.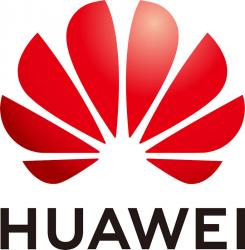 While concerns from various quarters have been raised regarding possible security aspects of the Huawei product line up, Huawei has not been slow in coming forward to receive awards for its various products. These awards amounted up to a total of 47 "Best of MWC" prizes plus several top list entries from the Mobile World Congress 2019 event that was held in Barcelona recently. Huawei's main products on show were the Mate X plus the MateBook series with X and 14 versions prominent.
With its combination of 5G, foldable screen, AI and all-new user experience, the Huawei Mate X picked up 31 awards. These awards included the highly coveted, special award given by the Show's organiser, GSMA, who named the Huawei Mate X as the best new connected Mobile device. This particular award was made for reasons such as the product's Falcon Wing Mechanical Hinge, 5G capabilities, innovative interactions with consumers and Huawei's SuperCharge facility.
"Best of MWC 2019" awards came from organisations such as TechRadar, Android Central, Trusted Reviews, Android Authority, Pocket-lint, BGR, Android Police, Expert Reviews, Android Headlines. Ubergizmo, Fone Arena, Techno Buffalo, Mr.Mobile, Gearbrain, Talk Android, Gadget-March, Techaeris, Gear Diary, Big Tech Question, GeekSpin and Stuff.
This impressive list of awards came up with various reasons for their choice such as "a game-changing smartphone" and "a cutting-edge phone". Elements of the Huawei Mate X that caught the attention of the judges seem to concentrate on its Falcon Wing feature, fast battery charging capability, powerful and long lasting battery plus super-thin form factor and the all-new Leica camera array.
Even with the extensive range of "Best of MWC 2019" awards, Huawei still had room in its Mate X trophy cabinet to gather up even more awards. While not as long as the list of "Best of MWC" awards, Huawei still had plenty of other prizes waiting to be collected. These were "Best in Show" awards from Tom's Guide and TechAdvisor. Further Best awards came from Digital Trends for "Emerging Technology" while IT World Canada gave its award to Huawei for the best foldable smartphone and Mashable considered the Huawei Mate X as being the best tech at Mobile World Congress. An Editor's Choice award, from Slash Gear, was added to the Huawei Mate X collection of prizes. This sat alongside an Innovation award from T3 and the Most Innovative Product handed out by MyPhone.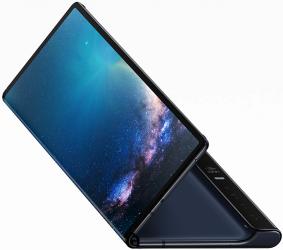 click image to enlarge
Not being able to attend the spectacular MWC 2019 event, I have no idea whether Huawei shared the responsibility for staff members to step forward and collect the numerous awards. I hope the task was shared as several more awards were to come Huawei's way as its MateBook offerings claimed some of the limelight with its own collection of awards. The Huawei MateBook X Pro picked up ten "Best of MWC" awards plus an Editor's Choice for "Best Tech" recognition. The ten "Best of MWC" awards came from TechRadar, Windows Central, Trusted Reviews, Android Authority, Pocket-lint, BGR, Best Products.com, Ubergizmo, GadgetMatch and Stuff.
Features such as "merging performance with panache", "Great for work and play on the move", "a bunch of new magic features" and the addition of OneHop functionality were highlighted by different companies. When delivering its Editor's Choice award, Slash Gear stated that Huawei's is looking to crank up its competitiveness with the new MateBook X. The influential tech publication, Mashable, presented the Huawei MateBook X with its "Best Tech" award.
When it comes to collecting awards, Huawei was not quite finished as its MateBook 14 product was still to be considered in the "Best of MWC" category. Three awards came its way. TechAdvisor named the Matebook 14 as "Best of MWC" for its quad-microphone arrangement that enabled better video calls to be made in busy areas. Expert Reviews followed suit and sited the device as "representing development in terms of smartphone design". Big Tech Question (BTQ) awarded the MateBook 14 "Best of MWC" for its slim design and powerful performance.
With all these awards, I felt sympathy and rather sorry for the person who had the job of packing them all away for the journey back to the Huawei headquarters where they could be displayed for all to see.
As yet I have yet to lay my hands on these products for a close look. As a result I have to rely on information supplied by others regarding these offerings. Hopefully Huawei's UK PR Huawei's local PR company can see a way to rectify this lack of personal use on my part.