Slavic Mythology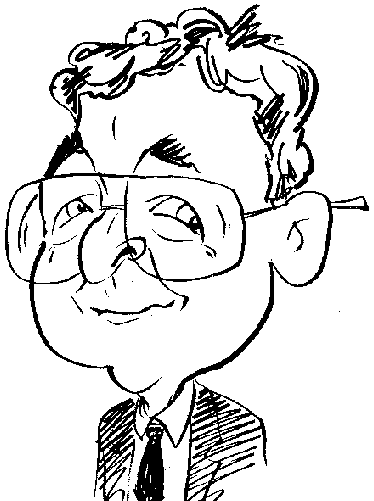 Review controls
As the follow up title to Eventide: Slavic Fable, the House of Fables team have developed Eventide 2: Sorcerer's Mirror which is described as belonging to the Hidden Object genre. Actually the game would be equally at home in the Hidden Object Adventure genre with its mixture of Slavic mythology, magic mirrors, exploration, mini-game type puzzles and an assortment of Hidden Object game play.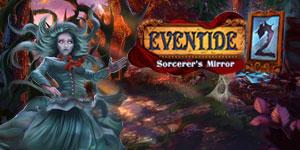 The main Sorcerer's Mirror game comes with a series of extra features made up of wallpapers, music, concept art, cut scenes, Hidden Object scenes and mini-games. Like the original Eventide offering, all these extra items can be accessed immediately. This means you can try out the 16 Hidden Object scenes, 12 mini-games and view the 14 cut-scenes before encountering them in the actual game as you get in some extra practice.
The option to create profiles for individual players allows a number of players to tackle the game at their own speed within a personalised game environment. Adjustments can be made to the volume levels for background music and sound effects while options can be selected for voice-overs, full screen action and a custom cursor which changes shape to indicate when different actions are possible. Four levels of difficulty are available with this game.
Casual level has the fastest recharging of the Hint and Skip features with glimmers indicating active areas and sparkles pin-pointing Hidden Object scenes. This level also features a map showing locations where actions need to be completed, no penalty for mis-clicking in Hidden Object scenes and a tutorial. Advanced level has a moderate recharge rate, no glimmers but does indicate Hidden Object scenes and locations which actions need to be completed on the map. There is a slight penalty for mis-clicking in Hidden Object game play and you can access a tutorial. Featuring a slow recharge rate for the Hint and Skip tools, Expert level has no glimmers, sparkles, tutorial or any locations marking with actions on its map. You will be penalised for mis-clicking in Hidden Object scenes. The fourth level, entitles Custom, allows you to select some features and adjust others.
Sorcerer's Mirror casts you in the role of a botanist, named Mary, living in an enchanted world where magic has an important role to play. The game starts as you, accompanied by your niece, Jenny, are climbing a rock face. However on reaching the top of the rock face, Jenny is captured by a rogue magician who then sends you crashing to the bottom of the climb. You set out to rescue Jenny and help others you meet on your travels, as you put your skills at botany to the test, solve puzzles and conquer various challenges. Using the optional tutorial, available in certain difficulty levels, you can learn about the different types of cursors indicating when you can examine areas, collect items, talk to characters with printed and spoken dialogue plus move in certain directions to reach other areas.
Running across the bottom of the screen are the tools available to you. Taking up a central position is your inventory. If an item in the inventory is accompanied by a plus sign then it can be combined with another or if it is accompanied by a red dot then it can be examined for further action. On the left of the inventory are links to the game menu, diary which is divided into sections entitled Objectives, Choices and Herbarium, plus a map which does need to be found as part of your tasks. At various stages during the game you will be called upon to make a decision as to which of two actions to take. Your choices will be listed in the Choices section of the diary and are meant to affect the flow of the story. On the right of the inventory are options to view the achievements you have gained and access the Hint or Skip feature when necessary.
The game contains well-drawn scenes populated by various human and mythical magical entities who have their own appropriate voices. As a sideline to these characters and other tasks, the game is home to 14 cards and 20 glimmering mirrors which can be collected as you move around. You will also encounter puzzle type mini-games and Hidden Object scenes. The puzzles are varied in type and generally fit in with the style of the game. Although a Skip option is available during puzzles, it was an option that I was rarely tempted to use.
Hidden Object game play makes use of different formats regarding the appearance of the items to be located. Sometimes you will be asked to find a specified number of a certain item. On other occasions you will be shown either a text list or pictures of items to locate. If items in the text or pictures are coloured blue then an additional action will be required before it can be found.
Eventide 2: Sorcerer's Mirror, based on Slavic mythology, provides many hours of challenging game play. The combination of large animated characters, well-drawn scenes and challenging tasks works well. You can purchase this game from various sites including Gamehouse.com where it is priced at $9.99. The game requires a 2.0GHz processor with 1024MB of RAM and 2.16GB of hard disk space running Windows 7 and later.
http://www.gamehouse.com/download-games/eventide-2-sorcerers-mirror