Headphones for the Young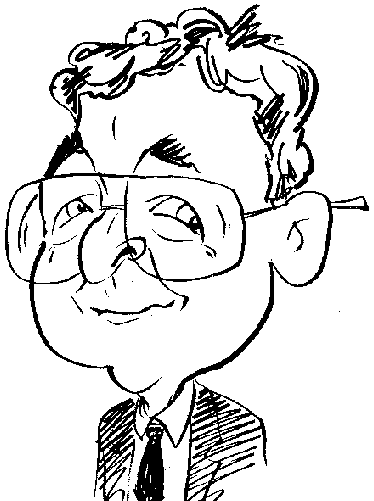 Review controls
Adding to their child-centric product line up, myFirst.tech has released a set of wireless headphones.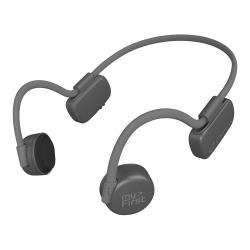 click image to enlarge
Headphones are available in a variety of styles with a collection of attributes that will appeal to a whole range of users. However, most of these headphones, especially those that tend to come my way, have been developed specifically for the more adult section of the population. Widespread as that section of society may be, there is one group that might feel neglected with regards to the choices on offer for their personal use. I am referring to young children, especially with those that might struggle to cope with a large headset, even one that had been reduced to its smaller head size state.
One company that has come to the rescue of a young child looking for a private listening device designed specifically for the smaller head size is myFirst.tech. Along with other child-centric products, the company has developed its myFirst Headphones BC product which is the subject matter of this review.
The myFirst Headphones BC unit consists of a flexible rubber tube framework that will fit comfortable over the child's head. It is lightweight enough so as to cause no discomfort to the wearer. Attached at either end of the framework element are a pair of soft rubber pads which deliver the audio to the listener. Positioned on either side of the framework, and a little higher up than the soft pads, are a couple of control pads. The left pad has volume, power and an LED indicator plus a USB charging port for topping up the headphones' internal battery. The right pad contains the unit's microphone feature and a multifunction touch key for tasks such as pause/play/track navigation and responding to incoming phone calls.
I should point out that the USB port used by this product may not be the one with which you are familiar. It consists of two naked charging power points that magnetically link to the supplied USB lead. I felt that this method of charging the headphones was inclined to suffer from being accidentally disconnected with just a slight knock.
Rather than opt for an on-the-ear or over-the-ear approach to its design concept, the company has made use of Bone Conduction as the method of delivering the audio output to the young listener. Bone Conduction technology, for those unfamiliar with the concept, is a hearing system that makes use of the body's natural ability to transfer and deliver sound through vibration. A built-in sound processor converts the incoming sound into vibrations which are then sent through the bones of the skull direct to the inner ear of the listener.
To achieve this process, the soft rubber pad, which provide the same service as the padded ear-cups on a more standard type of headphones, rest against the cheek bones to deliver their audio. In this way the child is treated to an open-ear experience of listening to their favourite audio. They will also be able to hear what might be going on around them and not feel totally isolated and totally cut off from the world at large.
Audio content is delivered from an appropriate device, smartphone or tablet, via Bluetooth. This link up is created in the usual fashion and I found was generally quick with a stable link. You should get around five hours of audio streaming from a single charge which takes around one hour linked to a power source. According to the product's packaging, the Bluetooth signal should have a range of 15 metres. This might be possible in an open space but I feel a figure of 10 metres is more obtainable.
One feature of this headphones that might appeal to the young child, is that due to its small size, it is unlikely to be appropriated by parents or even an older sibling for their listening pleasure. The myFirst Headphones BC Wireless product is priced at £79.90.
myFirst Headphone Specifications

| | |
| --- | --- |
| Music Playtime | 5 Hours |
| Standby Time | 20 Days |
| Charging time | 2 Hours |
| Frequency range | 20 - 20kHz |
| Microphone sensitivity | -38dB |
| Weight | 26g |
| Connection distance | 15 metres |
myFirst Headphones BC Wireless - Bone Conduction Headphones for Kids