Dispatching Ghosts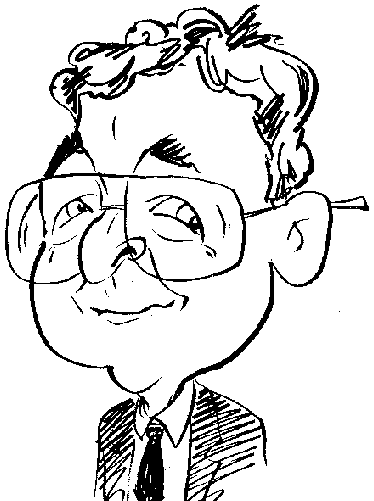 Review controls
Organising a wedding is difficult enough but adding ghosts as wedding guests to the mix can only add to the complexity.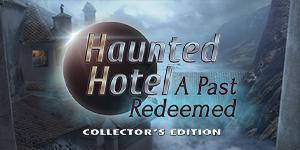 Developed by Elephant Games, this next title is part of a series covering twenty separate games that are based on a hotel that is haunted. This game is entitled Haunted Hotel - A Past Redeemed Collectors Edition. It is a Hidden Object Adventure game based on events surrounding the wedding of James and Rebecca at the Hotel del Pasado.
As usual with games released in CE format, several bonus items come bundled with the main game. While some of the bonus items grant the player immediate access, others, such as mini game puzzles and Hidden Object scenes, require you to have accessed them previously in the main game before trying them again as a bonus item. You also get a bonus chapter with access being granted once the main game has been completed.
Cast in the role of the groom James, you quickly discover that the hotel chosen for your wedding to Jessica is not perhaps the ideal location. Rather than a complement of living guests, the hotel is the residence chosen as the home for enough ghosts to fill a fleet of buses. It is hardly going to make matters easy when creating a seating plan.
Leading this ghostly clan is an old adversary, from an earlier episode in the Haunted Hotel series, named Valentine. Requiring your help, Valentine captures your forthcoming bride and your sister who is helping organise the wedding. He does this to ensure you carry out a series of tasks to free and send on their way all the ghost in the house.
As you explore the hotel, various forms of assistance will be available. The mouse cursor will change shape to indicate when different actions, such as pick up, examine or move in a direction, can be implemented. Arranged across the bottom of the screen are tools for a Map. Menu, Inventory, Hint and Strategy Guide features. Positioned on the right side of the screen is a pop-out tool that provides up-to-date information regarding the Photo Collection and Picture Parts that are found during the game.
While perhaps not worrying too much about a realistic presentation of the various locations, the game's scenes are well drawn making good use of overlaid windows to concentrate your focus on a specific area. Similarly characters are overlaid onto various scenes and can give you the appearance of being tailor dummies that show minimal signs of life apart from offering you a gift or depart the scene in a type of gliding motion. In contrast the ghostly apparitions and their leader Valentine show greater signs of life than any living character seen in the game.
Along with the usual mixture of search & find operations and other task-based acts, the game features a variety of mini game puzzles and Hidden Object challenges. Apart from an option to skip an individual puzzle or challenge, you are given little choice in how the action is presented although with mini game puzzles there is an option to reset the puzzle back to its default state and restart it again.
Generally a mini game puzzle will involve positioning and moving elements to follow or create a pattern within a set area. Hidden Object game play makes use of either a large or small scene which is paired with a required list of items to find. The list will be in text or shown as silhouettes. Sometimes the full list will be shown at once but occasionally the items will be revealed one at a time. In some cases a torch or magnifying glass will be required to locate items due to added difficulties.
For most of the time the game was not particularly challenging although there were a couple of mini game puzzles that really had me thinking and slowed down by progress. Overall I felt the game's content was a little sparse when compared to some other titles I have seen recently. I downloaded my copy of the game from Gamehouse.com where it is priced at $19.99. It is also available from Big Fish Games priced at £15.69. The game requires a 1.6 GHz processor with 1024MB of RAM and 836MB of hard disk space running Windows 7 and later.
Haunted Hotel: A Past Redeemed Collector's Edition > iPad, iPhone, Android, Mac & PC Game | Big Fish (bigfishgames.com)
Haunted Hotel - A Past Redeemed Collector's Edition | GameHouse