Tricky Ricky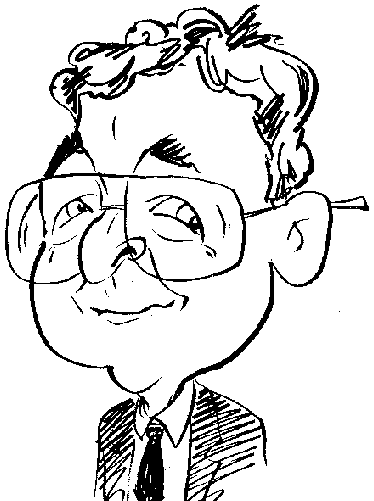 Review controls
It is time to meet Ricky, a member of Hasbro's RealFur family of child-appealing pets.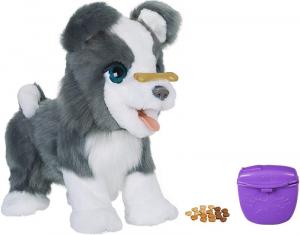 click image to enlarge
In the past I have given home room to a parrot and a cat from Hasbro and have to admit they got on reasonable well together. Now it is the turn of a trick-loving puppy to take centre stage as it entertains a young owner who is lucky enough to find this pet among their Christmas presents..
Not being an expert on the subject of dog breeds, I will limit my description of Ricky to his colour scheme of grey with white feature, paws and tail. Unpacking Ricky is an adventure in itself. A search will need to be made for the various ties, which hold Ricky captive in his cardboard packaging, in order to release the puppy and its accompanying items such as treats which doubles as poop plus an appropriate container. I sometimes feel that some manufacturers want their packaging to be ripped up into shreds by the excited child rather than come up with an easy removable process in order to get at their product. But this is not something I expect to see on the new future.
Ricky is battery powered. However the batteries are not supplied with the product. A cursory search of Ricky's fur covered body reveals that the battery compartment is located at the base of the puppy's body. A Philips screwdriver will be required to open this compartment into which four CLR 14 batteries will need to be slotted. Re-attaching the battery compartment cover was a particularly fiddly operation even when this task was carried out by an adult. To help reduce the drain on battery power there is an on/off switch plus Ricky will go into sleep mode after a period of inactivity.
To interact with the child, Ricky has a number of built-in activation points. These points are located in the nose, cheeks, back, upper lip and right paw There is also a microphone built into the top of Ricky's head enabling the puppy to respond to sounds. Ricky will greet the child with barks and various movements to attract attention while touches on the different activation points will bring forth appropriate sounds and responses.
You could get head tilts, doggie licks, expressive eyes and lip movements plus exciting shuffling to bring more interacting with the child. Examples of this interaction include pressing the puppy's right paw will result in the child getting a "high five" response while a longer press at the same point bring forth a doggy howl
But this is not the limit of Ricky's ability to react. He can also perform a trick with his special doggie bone which is supplied in the package. Ricky will need a little assistance to perform this trick. The child will need to place the doggie bone on Ricky's head just behind his nose. When Ricky hears a loud noise he will toss the bone into the air and catch it in his mouth.
Rather than eat the bone, Ricky spits it out but he does expect a replacement piece of food. Ricky will expect one of his treats which he does swallow. Once eaten the treat will take on the role of poop which is passed from his body. In order to carry out this task, Ricky will need to be posed in a sitting position rather than a standing one. The poop can then be collected in the supplied container and then reused when Ricky is feeling peckish.
While Ricky can perform various action, such as doggie licks and "high fives" plus make a variety of dog-based sounds, his trick ability is limited to the bone catching performance. Hasbro feels the product is suitable for children aged 4 and upwards and I would not disagree. Pricing for the product has been set at £134.99 although it is available from Amazon at the time of publication for £69.99.