Halfords Christmas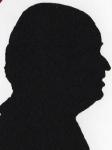 Unusually Halfords decided to hold their Christmas event not in July as everyone else does but at the end of September. While it was predominately bicycles, there was a range of items for motorists and a smattering of technology items.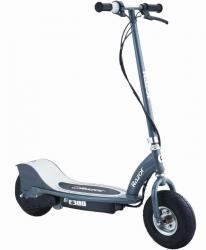 click image to enlarge
Firstly it seems that you need a name to sell a bike so Victoria Pendleton, Bradley Wiggins, Laura Trott to mention just three all had examples on show together with a range of others for young children up to adults at prices from reasonable for a basic model to eye watering to me as a lapsed cyclist since I finished doing my paper round in the late 1950's.
For young children there were a range of sit in cars and also a range of scooters.
Perhaps of more interest to Gadgetspeak readers were the battery powered scooters on offer at £99. When out and about at times when parents take children to and from school I often see mothers pulling the child along on a scooter – probably a lot quicker than walking with them – and if I was out a little earlier of later I see the parent riding the scooter home or to school from delivering or going to collect the child.
Most people seem to think that a bucket and sponge is not enough to clean a car and Halfords have a range of items specially to do chrome, windows or upholstery. So for those stuck for Christmas present ideas providing the recipient is a driver then Halfords probably have something to suit.
One such item is a car cleaning kit from the Halfords Prize Winners range that contains Car Wash and Wax, Upholstery Cleaner, Wet Look Tyre Dressing and Car Polish.
One of the more unusual items I saw was a bag big enough to wrap a 24inch wheel bicycle in, while this may seem strange and in all honesty it is unlikely to surprise the recipient when he/she looks inside but it's the thought that counts.
Technology was there in the shape of several Sat Nav devices including a tiny one for cyclists. But all those items need to be charged. In a car its easy you just plug in to a cigar lighter socket and while a lot of the users will have Apple devices Halfords have brought out an Apple lightning charging pack complete with USB to lightning cable and both a 13AMP plug front and also a USB fronted cigar lighter adapter.
Another such device comes in a ball like a Christmas tree bauble with the USB to lightning cable and a USB fronted cigar lighter adapter the one I saw was red.
Back to bicycles a pair of bike lights made of silicone rubber in white and red to attach to your bike these are capable of both constant and flashing modes so you should be seen.
The already mentioned Gift Bag comes in a pack 16x12cm and has instructions on the back for packing the bicycle.
I have asked to review the battery powered scooter so if you see a pensioner riding around the streets of Surrey then it could be me.
The Halfords site is huge and will surely have something for any motorist or cyclist.
http://www.halfords.com/cycling/bike-accessories/kids-bike-accessories/giant-gift-bag-stars