Compulsive Collectors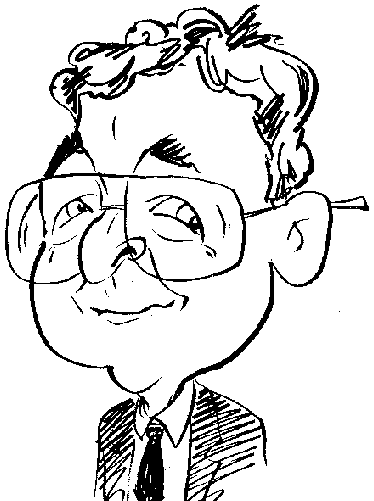 Review controls
By switching from investigator to judge, you have to decide how your subject characters should be punished.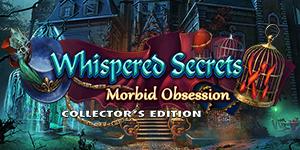 According to Grandma, innocent interest in knick-knacks and curiosities can become a passion. That passion can then become an obsession and with a good push the obsession can become criminal. This is the premise behind Grandma's game of Whispered Secrets - Morbid Obsession.
I have been looking at the Collector's Edition of this Hidden Object Adventure Game. As usual with titles that fall into this category, the main game is bolstered by a number of additional items, some of which are available immediately while others will require the main game to be completed before you are granted access. Providing instant access are sections for Wallpaper, Concept Art, Music, Collectibles and Achievements with the latter two offering little until some progress has been made. Keeping you in suspense until you have finished the game are a Jigsaw puzzle, Hidden Object game play, Mini game action, Movies plus a bonus chapter and a hidden chapter if you achieve a certain standard.
When setting up this game, you can create profiles to allow different people to play and make certain adjustments to the gaming environment. Different volume levels can be set for music, ambient, sound effects and voice dialogue audio. Further options allow you to select full screen viewing and use a custom cursor. When playing the game there is a choice of four different levels which are classified as Casual, Advanced, Hard or Custom. These levels offer varying rates of charging for the Hint and Skip features, the use of sparkles to indicate active zones, helpful messages and map features.
You can also affect the balance of game play by selecting from three different types of additional action. Do you prefer a predominance of Hidden Object game play over that of mini game style puzzles? Maybe you are more of a mini game addict or would a balance diet be more to your taste when it comes to tackling problems. The choice is yours as you select your preferred option of additional game style. Hidden Object game play makes use of different formats. Sometimes text is used to show the required items but occasionally silhouettes are used when objects need to be moved from one location to another. Mini game puzzles are used to block entry to areas and vary in style.
Your role in the game is that of a detective asked to solve three separate cases. Each case is based around an individual named Nancy, Raymond or Julie. These three characters are all compulsive collectors of their favourite article. In Nancy's case it is bird cages, especially those built by her grandfather, while Raymond has a passion for murder weapons especially of the knife variety. Julie can not resist getting her hands on a peacock and its colourful plumage.
All three characters have been enticed to visit a special house where a private auction is promised to be held. The auction promises to contain an item in which they would be interested. However this was a trick to entrap them in a situation from which you have to rescue them. Along with their compulsion to collect their favourite item, each character is accused of a crime and you will be asked to judge on this as part of your investigation.
The house, where the auction is meant to be held, and its owner has some decidedly unusual features. Looking like a nightmarish version of the Joker from Batman, the house's owner is named Curioso. As befits his name, sometimes parts of his body do appear to be detached as he takes great pleasure from the discomfort of his victims.
The house, with its rather garish colour scheme, seems to concentrate its available areas to the three traps holding the individual victims. As well as restraining the captive, these areas act as portal to different areas of the character's past life. You will need to use these portals several times in order to carry out your investigations.
Various tools are arranged across the bottom of the screen to aid you in this game. A centrally positioned inventory is sandwiched between Journal, Tasks and Strategy Guide on the left with a Map feature and Hint facility on the right. The mouse cursor has its part to play as it will change shape to indicate when certain actions can be carried out.
A pop-out bar on the left can inform you whether jigsaw pieces or collectibles are available in the current scene. Gathering the collectibles and jigsaw pieces are important tasks as it will give you access to extra game play once the main game has been completed. I was unable to detect a way of going back later in the game to collect any of the pieces I might have missed first time around.
Even with the different bonus offerings, the game does feel a little on the light side with regards to content, Admittedly, while not really bothering searching for collectibles and puzzle pieces, it took just two lengthy sessions to complete the game including the bonus chapter.
I downloaded my copy of Whispered Secrets - Morbid Obsession from Gamehouse.com where it is available priced at $19.99. The game requires a 2.0 GHz processor with 1024MB of RAM and 828MB of hard disk space running Windows 7 and later.
Whispered Secrets - Morbid Obsession Collector's Edition | GameHouse