Restoring Your Sister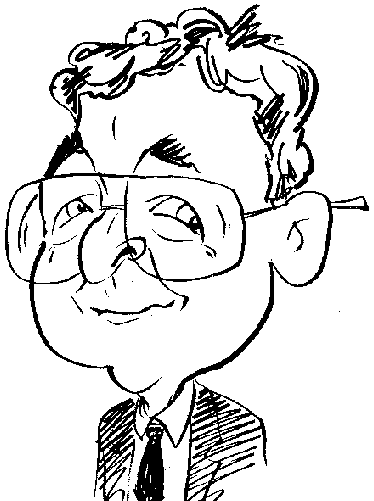 Review controls
When your sister gets a new job you are invited to visit her place of work in the game of Labyrinth of the World: Shattered Soul.
Labyrinths of the World: Shattered Soul belongs to the popular Hidden Object Adventure game genre. This review is based on the Platinum version of the game which comes with various bonus items to enhance the appeal of the main game. These bonus items include Concept Art, Wallpaper, Music, Free Search, the ability to replay puzzles at your leisure, extra game play and a Strategy Guide. Some of the bonus items are available immediately while others require a certain amount of progress in the game or even completing the main game.
Different players can play this game at their own speed with their progress and preferred game environment choices stored in their profile file. You can set the volume levels for background music, effects, environment and voice-overs plus whether to play in full or widescreen mode. There are also options for a custom cursor, which changes shape to indicate when different tasks are available, and special effects.
Four levels of difficulty are available with this game. Casual mode has the fastest recharge of the Hint and Skip features while active zones are indicated by sparkles. Advanced mode has a slower recharge rate and no sparkles indicating active zones. Playing hardcore mode means no Hints or Skip features and no sparkles. The final mode is that of Custom where you can set levels for various features to suit your skill level.
An animated introductory sequence with a voice-over commentary sets the scene as you receive a letter from your sister Margaret. She has recently started work with a certain Dr Thomson who some regard as a mad genius scientist. As a result of their work some earth-shattering inventions have been created. You are invited to pay them a visit and see some of the work developed by the partnership.
On your arrival you discover that Margaret has not been seen for several days. In fact, as it turns out, Margaret's soul has been shattered into pieces as a result of one experiment and this has put the world into great danger. It is up to you to seek out your sister's shattered soul by exploring four worlds filled with cunning challenges in order to rescue your sister Margaret and stop the threat to the world.
The game is spread over five chapters with most scenes taking over the full screen. However this view does changes to letterbox style during linking cut-scenes featuring various characters imparting information and, in some cases, useful gifts or attributes. It was noticeable that, although the characters would speak, there would be no lip movement during the dialogue. I found this rather off-putting.
Overlaid the bottom area of the full-screen elaborate scenes are the various tools at your disposal. Occupying a central position is an inventory holding the items you have collected or been awarded. If an object has a plus sign next to it then an additional action will be required before it can be used. The inventory also houses a Harlequin doll which can be reused to collect items that might otherwise be unobtainable.
To the left of the inventory are your journal, with sections for objects, people and notes, plus a map that can transport you between locations. The game's Hint feature is on the right of the inventory. Initially the Hint feature will have a head-dress of four question marks which are replaced during the game by attributes you receive as a reward. The Strategy Guide is positioned just below the Hint feature.
There are several Hidden Object scenes dotted throughout the game. They follow the standard pattern of giving you a text list of items concealed within a cluttered scene. These items will need to be found. Items in the list that are coloured orange will require an additional action before they can be selected. If any of the Hidden Object scenes prove too challenging then there is an option to switch to completing a jigsaw by placing the individual puzzle pieces on a faint outline of the picture. You will be rewarded with an object for completing the Hidden Object scene or jigsaw.
The game contains a number of challenging puzzles that are varied in style. Although trial and error can be used on some occasions, often a degree of though will be required. An option is always available to reset a puzzle to its original state while a Skip option will appear after a reasonable delay.
As well as saving Margaret, solving puzzles and completing Hidden Object scenes or jigsaws, you need to be on the look out for masks and coins. Once found the masks can be used to exchange for exhibits to be put on display in four museums scenes. In a similar manner the coins can be used to furnish a boudoir with decorative objects.
While visually impressive with challenging problems to solve, the game did suffer at times from delays as you move between scenes. I also found it disconcerting that there was no lip movement although other facial movements were present. Available for downloading from Gamehouse.com, Labyrinth of the World – Shattered Soul Platinum Edition is priced at USD $13.99. The game requires a 1.6GHz with 1024MB of RAM and 1.64GB of hard disk space running Windows 7 and later.
http://www.gamehouse.com/download-games/labyrinths-of-the-world-shattered-soul-platinum-edition