Shadow of the Daemon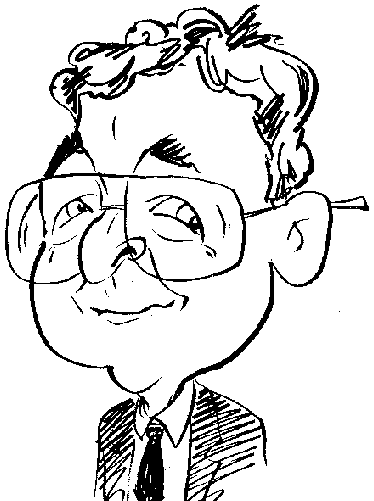 Review controls
As a paranormal investigator you should be prepared for the unusual as you try to solve the mystery surrounding the Big Pine Lodge.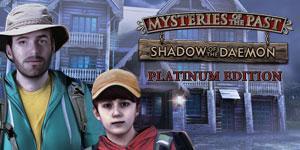 click image to enlarge
"Mysteries of the Past – Shadow of the Daemon" is a title that belongs to the popular Hidden Object Adventure game genre. In this game you take on the role of a Paranormal Investigative Detective who goes by the name of Jane. You have been summoned by the manager of the Big Pine Lodge where strange happenings have been occurring including guests disappearing and the establishment taking on the appearance of being abandoned for many years despite being a running concern up until a couple of days ago.
Firing up the game is not the quickest operation especially when you consider that further delays occur later as individual chapters are loaded. The usual options of adjusting volume levels for music and sound effects are available along with playing in full screen mode with either a system or game cursor. You also have the option of disabling your own character's thoughts which appear at various stages of the story.
There are three difficulty modes available for this game. Casual mode offers a faster recharge of the Hint and Skip features with sparkles to indicate interactive zones and items plus no penalty for bouts of indiscriminate mouse clicking. Normal mode takes longer to recharge the Hint and Skip features and will penalise you for over clicking during the varied Hidden Object scenes. There are no Hint and Skip features, or any sparkles to help identify points of interest, in Hard mode and you will suffer a penalty for over clicking in search of objects.
The game is spread over four main chapters with a bonus chapter that becomes available once you have completed the others. You start off at the Big Pine Lodge which certainly gives the appearance that the building is lacking in love and attention. All the various scenes have a slightly washed out look as if the life had been sucked out of them.
Running across the bottom of these scenes will be the tools available to you during the game. Taking up a central position is the game's Inventory which holds the different items collected or received as a reward for fulfilling various tasks. To the left of the Inventory is your Journal. This book will keep track of any important clues and elements of the story. The journal also contains a list of objectives and whether they have been completed or not plus a map showing available locations and where tasks need to be completed. This map, which can also be accessed from next to the light bulb Hint feature on the right, can instantly transport you between locations.
As your mouse cursor moves around the various scenes, it will change shape to indicate when different actions are possible. In this way you will know when to examine an item, pick up an object or interact with the occasional other characters you encounter during the game plus move in various directions.
Hidden Object game play has a significant role to play in the game. Rather than restrict you to a single type, the Hidden Object scenes are varied in their make up. In some cases you might be expected to locate a specific number of unidentified pairs, either by type or use, in a scene. On other occasions you will need to collect parts of items which then reform so that they can be placed into their correct position within a scene. Of course there is also the old standard of collecting items listed in text format. If an item is listed in a different colour then an additional action will be required before you can select the object. On more than one occasion you need to carry out at least two actions.
A challenging mixture of puzzles and mini-games are dotted throughout the game. Generally the type of puzzle or mini-game is appropriate to the style of the game. A Skip feature, when playing in Casual or Normal mode, will appear after a delay just in case you find a particular puzzle too difficult to solve.
I felt that the story of the search for the two members of the Miller family and solving the mystery of the recent events was rather convoluted with numerous twists and turns. The game also features several rather lengthy conversation interludes with a mouse click being required to move on to the next section of the dialogue with no easy option to skip past these sections.
I have been reviewing the Platinum version of this game which comes with a couple of extra items that only become available once the main game has been completed. There is a bonus chapter and you can view concept art from the game. While the main game has plenty of content I was disappointed with the Bonus element of this title. The system requirements of this game call for a 2.0GHz processor with 1024MB of RAM and 740MB of hard disk space running Windows XP and later. GameHouse is currently listing this downloadable game priced at $19.99.
http://www.gamehouse.com/download-games/mysteries-of-the-past-shadow-of-the-daemon-platinum-edition