Leprechaun Gold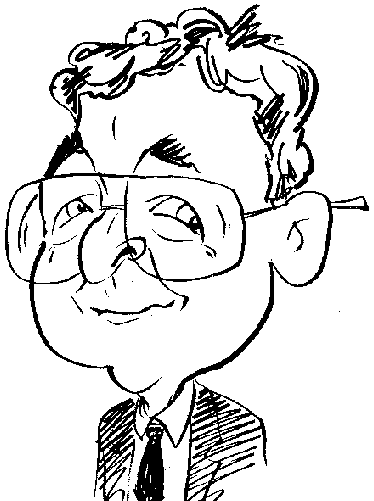 Review controls
Sometimes an "old wives' tale" can have a grain of truth in it as Friendly Fox reveals in this next gaming title.
There is an old legend which states that a mischievous fellow, known as a leprechaun, has a pot of gold which is kept hidden from human eyes. While many attempts have been made to relieve the leprechaun of its wealth, this can only be achieved on the eve of the Summer Solstice. But be aware that the leprechaun can call upon help from other mysterious creatures to protect what is his if you try to steal this pot of gold.
Friendly Fox has taken this legend and use it to form the basis of the company's Immortal Love - True Treasure title. I have been looking at the Collector's Edition of this Hidden Object Adventure game. As usual with CE branded titles, several bonus items have been bundled with the main game. You get a bonus chapter, screensaver section, concept art, music, Hidden Object game play, wallpaper, movies and collectible items. In some cases you will need to complete the main game in order to gain access to these extras but some will allow immediate access.
With personal settings for various volume levels and full or wide screen viewing, this game can be played in a choice of difficulty levels by selecting from Casual, Advanced, Expert or Custom levels. As a result you get different rates of charging for the Hint and Skip features, the indication of active zones plus helpful hints and a map with useful suggestions regarding your next action. You also get a Strategy Guide to provide assistance.
Whatever your choice of difficulty, you are cast in the role of Shannon who is due to be married to Count Patrick O'Dwyer tomorrow. Rather than being a love match, the marriage is to ensure Shannon's family do not loose their home due to debts which the Count has promised to settle. But matters do not turn out as expected.
As a result of finding evidence, there might be more than a grain of truth in the existence of the leprechaun's gold. The discovery and repair of a magical bracelet, which offers to provide protection, only adds to the state of confusion. Finally realising that the current date is that of the eve of Summer Solstice can only mean one thing. The wedding is put on hold and the game of Immortal Love can begin.
Assisting Shannon in her search for the leprechaun gold are tools running across the bottom of the screen. Taking up a central position is the game's Inventory. Any items in this area accompanied by a plus sign will required some work before they can be used. To the left of the Inventory are the bracelet, mentioned earlier, and a Map showing your current position and where tasks need to be completed. The game's Hint feature, shaped as a heart, and Strategy Guide are on the right. A fly-out button on the left side of the screen will inform you how many foxes and morphing objects can be found within the current scene. Additional help is provided by the mouse cursor which changes shape to indicate when it is over an area where a certain action can be performed.
Providing her with company on her search for the gold, Shannon teams up with Liam, a hunter, and is joined later by Patrick, her delayed groom. The three companions work their way through a series of adventures that sometimes involve coming into conflict with mythical beings. Fortunately the bracelet is able to protect you in such instances. However to activate this protection you will need to find and return the good and missing parts of the attacking creature's soul. You will be rewarded with the true story of how it came to be in existences.
As part of their journey, a disagreement will arise concerning which is the best route to take. Liam wants to do one way while Patrick prefers a different route. You have to decide who to follow as you attempt to achieve your ultimate goal. Whatever your choice, you eventually end up all back together and will eventually be faced by another decision.
Mixed in with the all game's main scenes will be two morphing objects and two foxes which can be collected as you carry out tasks that often involve solving mini game puzzles and Hidden Object scenes. While the game's mini game puzzles are varied in style, I was slightly disappointed in the difficulty of the challenge they offered although there were one or two exceptions where I was tempt to opt for the Skip route.
Hidden Object game play used various formats in their presentation and style of action. In some cases an overlaid window was used to display the scene containing the items. This scene is then paired with a series of silhouettes in turn showing the objects to find. Full screen view of scenes are also used for Hidden Object action. Sometimes the accompanying list will be in text format with any entry coloured orange needing an additional task. Generally you will just need to find the relevant items but occasionally they will need to be replaced in the scene in their correct position.
Apart from the discovery of a spelling mistake in the game's Strategy Guide, I was reasonable happy with the performance of the game. I downloaded by copy of the game from Gamehouse.com where it is priced at $19.99. The game requires a 1.8 GHz processor with 1024MB of RAM and 1.59GB of hard disk space running Windows 7 and later. I look forward to trying out the next title from Friendly Fox.
Immortal Love - True Treasure Collector's Edition | GameHouse