Protect the Forest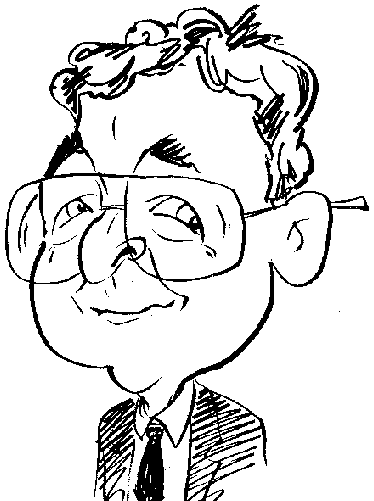 Review controls
When plants take on the shape of people, you know there is trouble afoot and you will be called into action.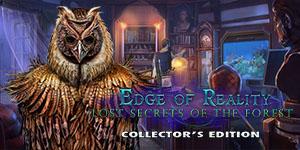 A Friendly Fox will take you on an excursion to the Redwood National Park. This educational trip comes in the form of Edge of Reality - Lost Secrets of the Forest. I have been checking out the Collector's Edition of this Hidden Object Adventure game. As usual with titles bearing the CE designation, this game comes with a number of bonus items to add extra appeal to its participants.
Gathered together in an Extra's section, available from the product's main title screen, are offerings dealing with Screensavers, Concept Art, Music, Wallpaper, Mini Games, Hidden Object scenes, Movies and a Bonus Chapter. While the first four topics grant immediate access, the other offerings require some, if not all, progress to be conducted in the main game before they unlock their delights. You can also dip into Achievements and Collectible options as you move through the game.
Before setting out to explore this popular California natural resort, you can make certain adjustments to the game playing environment. Adjustments can be made to the audio levels used by music, sound effects and dialogue delivered by voice actors. Various options can be set for a custom cursor, full and wide screen viewing plus a choice of four difficulty modes. Depending upon whether you opt for Casual, Advanced, Expert or Custom, you will get different speeds of charging the Hint and Skip features, the use of sparkles to identify relevant areas and where tasks need to be preformed as part of the information provided on the game's Map feature. Profiles can be created to record the progress of different players.
Your role in this game is that of Amanda Jones who spent many happy holidays in the Redwood National Park as you learned about the plants and animal life living there. A family argument brought these visits to an end. Now Amanda is returning to the area as a botanist sent to investigate some strange events that had been reported by Dr. Finch.
The game starts as you take a coach trip to the Park. This coach trip is in a vehicle which spreads its content over two screens as you search for required items and complete assigned tasks. This initial sequence does give you an opportunity to get use to the format used by the game.
Arranged across the bottom of the screen are the tools made available to you. Taking over the lower left corner of the screen is your information area. This area contains a map, an option to view tasks and achievements plus review notes and events. Next in line is the game's inventory followed by access to a Hint feature and Strategy Guide.
You also have access to a pair of Owl-eye glasses which emits an outbreak of sparkles when it can be used. The glasses can be used to detect symbols embedded in a scene which, when collected, produce a flash-back scene. Completing the tools is a fly-out jewel on the left side of the scene. This fly-out will reveal the number of animals and objects that are waiting to be collected in the current scene. You also get assistance from the mouse cursor which changes shape to indicate when certain actions are possible at the current location plus a family dog, called Grey, that can fetch certain articles.
As you travel around the Redwood area you will encounter various characters, some friendly others not, but who can you trust in these situations. These characters include a police officer, Dr. Finch, Great Aunt Tina, the park's director Mellar, various children of the Forest dressed in Owl costumes. and certain magical creatures that all make their presence felt. Sometimes you will be able to make use of animal-based attributes in solving puzzles.
While the program's favourite Hidden Object format appears to be a combination of a cluttered scene with a text list of miscellaneous items, sometimes the list concerns a designated number of certain items. The game also uses a story from which some words can be linked to objects within an accompanying scene as part of its Hidden Object activity. Mini game action is varied with putting items in a specific order being fairly regular along with navigating a maze using tools.
While the game play of this title felt a little on the light side, I can see this title appealing to the many who support animal welfare and looking after natural resources. I downloaded my copy of the game from Gamehouse.com where it is priced at $19.99. The game requires a 1.8 GHz processor with 1024MB of RAM and 1.25GB of hard disk space running Windows 7 and later.
Edge of Reality - Lost Secrets of the Forest Collector's Edition | GameHouse