New Wave Telecom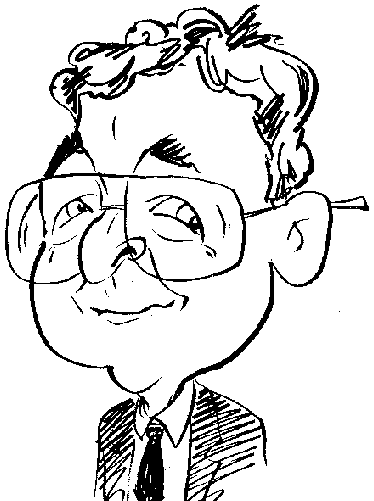 Review controls
No doubt you have probably heard on good authority that there is no such thing as a free lunch. This is because there will be a time when a payment of sorts will be required. However not everybody would agree with the no free-lunch sentiment. Definitely failing into the category of believing that a free lunch is possible is the team at FreedomPop.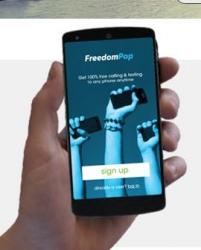 click image to enlarge
Launched publicly in 2012 FreedomPop describes itself as being a new wave telecom company with a fresh look at how to provide its customers with the type of service they required. The company is headquartered in Los Angeles and includes Niklas Zennstom, the Skype founder, amongst its backers. The support of Zennstom might go some way towards explaining why FreedomPop has adopted its approach to its mobile phone service. As Skype delivers free communication, Dropbox offers users free data storage and Spotify provides free music, so the aim of FreedomPop is to bring a free 4G mobile phone service with free wireless Internet and free home broadband to all and sundry.
I have recently been checking out the FreedomPop mobile phone service. This service is currently available in three main flavours. The Basic 200 version, which I have been using as the basis for this report, is the free of charge offering. It will provide users with a monthly allowance that is made up of 200 minutes of voice communication, 200 texts and 200MB of data.
As well as the free version, FreedomPop has Premium versions of the product which are available on a subscription basis. FreedomPop Premium 1GB gives the user 1000 voice minutes, 1000 texts and 1GB of data. Also included in this package is the company's Premium Voice service will is designed to improve the delivered call quality by switching between VoIP and traditional cellular voice networks in weak signal areas. After a free trial for a month, the Premium 1GB service has been priced at £9 per month.
Offering unlimited voice and text options is the company's Premium 2GB service. As you might expect from its title, you get an allowance of 2GB of data. Also bundled with this product is the free of charge Premium Voice service. Pricing for this version is set at £11.99 per month.
The FreedomPop SIM can be ordered online and it will be delivered by post. You will need to provide details that include your residential and email addresses plus credit card details. For some reason there was a delay in the dispatch of my SIM with the result that, rather annoyingly, I received email requests for feedback regarding the FreedomPop service before the SIM card arrived which was a bit like jumping the gun. Fortunately my SIM card arrived shortly afterwards.
You will need to pair the SIM card with the FreedomPop downloadable Messaging app from the Play or iOS Store. Once this Messaging app has recognised the SIM card, it will activate the FreedomPop service for your phone. You will be sent your password for this service via email.
The FreedomPop Messaging app insists on becoming your default app for this particular service. The Messaging app provides voice and text messaging features including a record of recent calls. A Setting option, selected from the three bars in the top left corner, brings up the current status of your chosen monthly allowance. You will be presented with a list showing the number of minutes, text and data MB that are available plus the remaining days left in your current month.
From the Settings menu various adjustments can be made to numerous features that have been categorised as Audio, Call and Network. Using these various settings options and testing the free components of the FreedomPop service produced a mixture of results, some good and some that were definitely not so good.
Sending and receiving texts to and from various sources was trouble free. The same could be said of accessing data via a handset hosting the FreedomPop SIM. However voice communication was a totally different matter.
When phoning a landline, the recipient of the call reported numerous break-ups in the audio while I encountered some audio break-up. Switching to another mobile with a different SIM removed the problem. When instigating a call from mobile to mobile, the recipient had to endure the noise of waves breaking in the background. I was spared this unwanted addition to the communication. Finally when attempting to conduct a call to somebody who was also using FreedomPop, I was the one who had to put up with background audio as I could distinctly hear an echo of my part of the conversation.
As yet I have not been able to find a cure for any of these problems. I found the FreedomPop SIM was fine for text messaging and access data but I would have trouble justifying using my 200 free minutes of calls due to the accompanying sound effects that either the recipient or myself had to endure. It all comes down to what you want for your free lunch.