Ready for Walkies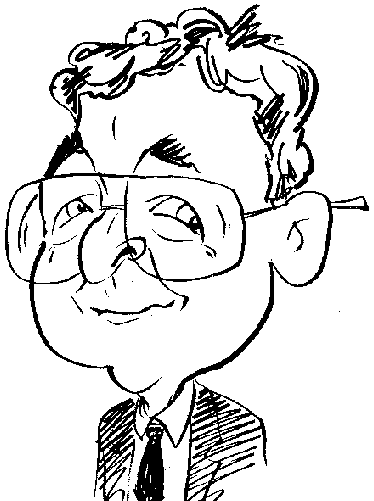 Review controls
The bond between a boy and his dog is the subject of this next game.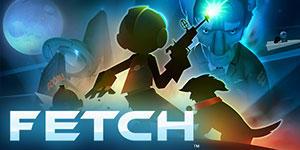 click image to enlarge
With the title of "Fetch!", the main subject matter of this next game should be reasonably obvious. To avoid any confusion regarding this matter, the central character of this particular game is a dog, named Bear, who is kidnapped by an evil fire hydrant. Just in case you are worried about being cast as a dog, I should explain that your role in this game is that of Milo, a young boy who is the dog's owner, best friend and would-be rescuer.
Spread over five chapters, which are broken up into segments containing tasks, this cartoon style adventure game uses point and click as your character moves around and between scenes as he searches for his kidnapped friend. But first there is a little game play that needs to be tackled before Bear is swallowed by what appears to be a fire hydrant and you discover that many other dogs have recently disappeared. Naturally the rescuing of these other dogs and returning them to their owners is added to Milo's list of tasks.
As your character is directed around various locations, including a number that are situated underground, Milo will need to be on the look out for dog tags which need to be collected. Milo will also need to carry out tasks that often seem inconsequential. For example there appears to be no obvious reason while Milo will throw paint balls at a poster, or touch three mice displayed on another poster, other than that they are there. Yet these two tasks were required in order for Milo to make progress in the game at certain stages as he moves left, right, up and down to solve puzzles and carry out other tasks.
Puzzles abound in Fetch! While some of these puzzles are based on logic as you carry out tasks to allow you to make progress such as using control valves to adjust water levels so you can claim another dog tag. Other examples of puzzles are more in the style of arcade game play popular in the past. You could be asked to shoot the eyes of ghostly aliens as they appear in random locations while destroying meteors intent on homing on your weapons over five levels of action.
Another example of arcade style game play involves feeding a very hungry snake with different coloured fish while avoiding the nasty tasting HOPAS and destroying groups of three bombs before they reach the snake and blow it to pieces. Feeding seems to be a popular concept in this game as later you need to feed skulls with flying fish. Among the numerous characters and creatures that Mile must encountered are a robot, little pirate, the three mice mentioned earlier, alligator, submarine, UFO and a coconut eating bird – that's the bird eating the coconut and not the other way round.
While the game does allow you some freedom when selecting a path to take through the various scenes, it does, at times, block Milo from moving in certain directions or from tackling particular puzzles until specific tasks have been completed. Each completed task, which might bring a financial reward, is clearly indicated with the arrival of one of the 50 achievements that make up this fun game which I found easy to put down and go on with other tasks. The game does lack in addictivity..
You can download this game from various gaming sites including Gamehouse.com where it is available for $9.99. System requirements call for a 1.6GHz processor with 1024MB of Ram and 775MB of hard disk space running Windows 7 and later.