Back to School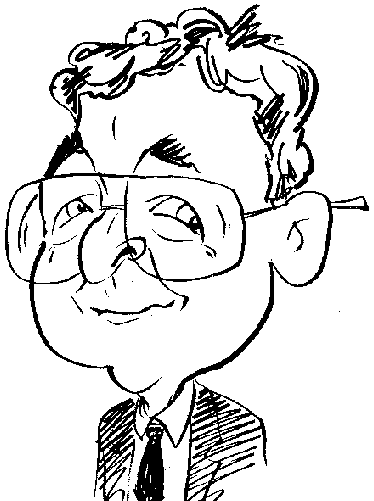 Review controls
It is Fantasy Mosaic time yet again as Match Gem takes you back to school to brush up on your mathematical skills.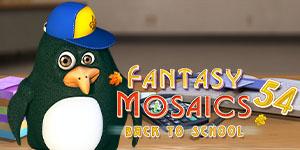 As the latest environment for their long-running Fantasy Mosaics series, Match Gem takes us back to school to tackle nanogram game play. You will be accompanying Penguin Harry as he goes back to school to brush up on his mathematic skills. He can then put this knowledge to work by becoming a mosaic puzzle expert in Fantasy Mosaics 54 - Back to School.
Nanogram game play involves the creation of mosaics that are built up from a series of coloured layers produced on grids made up of cells. Each layer is produced by following numeric clues positioned along the top and left side of the grid's columns and rows. These clues provide information regarding the number of cells that need to be filled in and how many groups will reside in a column or row. You also need to be aware that at least one cell should be left blank between each similarly coloured group.
The usual option are available when setting up the gaming environment. Profiles can be created to allow different people to join Penguin Harry in solving the nanogram puzzles laid out over numerous levels. Adjustments can be made to the volume level settings for background music and sound effects. The game display can be viewed in full screen mode with either a system or hardware cursor.
There is a choice of three levels of difficulty as you select from Casual, Advanced or Zen. The three modes have different modes of releasing information regarding cells that need not be filled in and are unwanted. Casual will inform you almost immediately while Advanced makes you wait until a column or row is completed. If you opt for Zen mode then the unwanted cells are not revealed until the full mosaic is completed.
Sitting alongside the grid used to produce the mosaic is a panel providing useful information. Heading the panel is a pair of rechargeable power tools that provide the means to reveal the status of single cell or a group of cells to help you decide whether the cells should be filled in or left clear. Positioned next is a palette featuring the six colours used in the current mosaic. Each colour icon in the palette could be overlaid with a symbol depicting whether it was currently locked or not, in use and was no longer required. The software will automatically switch to another colour when necessary. However you can carry out this task yourself if it helps. Completing the panel is feedback regarding the number of mistakes made when selecting cells in the current level. By exceeding the four error limit, you will need to replay the level in order to make progress.
Penguin Harry's time at school is spread over 20 levels of action. Each level covers a different aspect of the educational environment and features five specific mosaics based on the school theme. As each pack of five mosaics is completed, you will be rewarded with a visual treat in the form of a scene displaying an external or internal view of a part of the school or some other element such as a backpack. Rather than provide instructions for these scene, you are left to explore them and work out what is required.
Fantasy Mosaics 54 - Back to School continues the pattern set by earlier titles in this long-running series. Disappointingly the game does not feature anything that was really new. I downloaded my copy of the game from Gamehouse.com where it is priced at $9.99. The game requires a 1.6 GHz processor with 1024MB of RAM running Windows 7 and later.