Egyptian Mosaics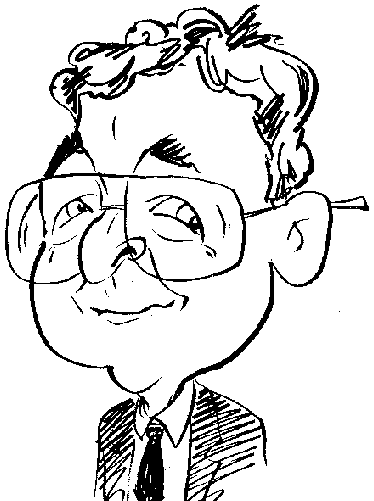 Review controls
By following clues you can make your own mosaic images.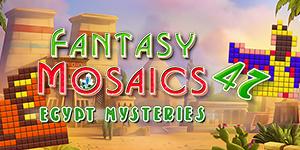 Now up to number 47 in the series, the latest version of Fantasy Mosaics takes the game player on a trip to Egypt. Like the earlier games in this series, number 47 belongs to the nanogram genre. With Fantasy Mosaics 47, you are faced with 100 grids from which you need to create various mosaics. This task is completed by using numeric clues arranged along the top and down the left side of the grids that need to be faced.
For those unfamiliar with nanogram game play, you need to use the numeric clues to decide which cells in the grid should be filled in and which cells should be left blank. If more than a single number is used for a column or row then a gap of at least one cell will need to be left between the blocks of cells that are filled in by the player. Each grid is made up of several layers that are dedicated to each of the colours used to create the particular mosaic.
During the creation of a mosaic, you are allowed to make up to four mistakes. Exceed this limit and you will need to restart the grid from scratch. To assist in the creation of each mosaic, you are provided with a pair of power-ups which will need to be charged after each use. The charging process is carried out by making progress in the current grid. One of the power-up can be used to reveal whether a single cell can be filled in or left blank. The second power-up will reveal the make-up of a 3 x 3 block of cells.
Usually with products of this type, I found that the software gave the player complete freedom with switching between the various layers and colours used. This facility would often help with the creation of a mosaic as it could help you decide whether certain cells should be filled in or left blank. However with this version of the software, I found, that in some instances, Fantasy Mosaics 47 would not allow you to change a layer and its colour until it felt the player had made enough progress with the current layer / colour. In fact I can remember having to completely fill in one colour before I was allowed to switch to another layer / colour.
As each grid is completed you will be presented with a reward screen. This will show a small image of the mosaic - often this was the first indication I had regarding what the mosaic was meant to look like as the enlarged grid view did not really depict an appropriate image. You will also be provided with information regarding the number of power-ups used and mistakes made plus the time taken to complete the mosaic. Up to three stars and a gold / silver / bronze trophy, depending upon performance, will be your reward for the completion of each mosaic.
As mentioned earlier Fantasy Mosaics 47 contains 100 grids which are distributed equally between 20 chapters of five images. Once a chapter has been completed, the game's backdrop, based on a desert environment, will be enhanced with various elements. Sometimes the element could be a building which you could enter or an oasis inhabited by an alligator that does not like water. On other occasions, the enhancement could consist of a logic puzzle which you could solve or not as the mood takes you.
Allowing different people to play this game, profiles can be created to record their progress. Adjustments can be made to the volume levels for background music and sound effects. The game can be played with three different levels of difficulty. These levels are entitled Casual, Advanced and Zen. They use a different method for the removal of the numeric clues once used.
The game, which can be downloaded from Gamehouse.com priced at $9.99, does tend to be more relaxing than frustrating. The game requires a 1.6 GHz processor with 1024MB of RAM and 140MB of hard disk space running Windows 7.