To Sit Or Stand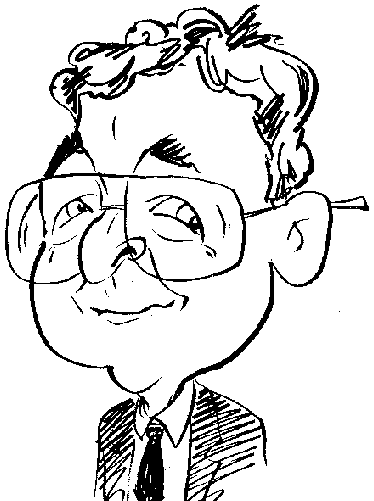 Review controls
How much time do you spend sat in front of your computer? It does not matter whether you are playing games or carrying out more productive tasks. I suspect that in many cases your answer could well consist of a number of hours. I know that my answer would definitely be a number of hours.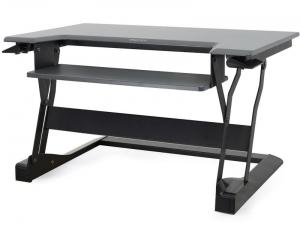 click image to enlarge
While not immediately registering on your consciousness, a significant word in my original question is that of "sat", a position that could sometimes be replaced with or used alongside "huddled". There are points of view which state that being sat or huddled in front of a computer plays a major factor in the cause of RSI or, as in my particular case, back problems. In my defence I should state that my back problem made its presence felt before my interest in computers took a firm hold on my existence.
Several methods of avoiding RSI, or the development of back problems caused by computers, have been promoted by various companies including Ergotron. Based in St Paul Minnesota, and with office around the globe, the Ergotron solution is hardware based with products such as the recently released WorkFit-T Sit-Stand Desktop Workstation which is currently occupying space in my home.
As its titles implies, this piece of kit can be used either in a standing or seated position as the mood takes you. Constructed of metal arms with a metal base frame supporting solid wood platforms, the WorkFit-T workstation is a substantial and heavy piece of kit. Available in a choice of white or, as with my review sample, black, the WorkFit-T weights in at around 28kg which does means you are going to need some assistance when removing this product from its packaging and positioning it on a suitable platform. A footprint area that measures 56 x 81cm (D x W) will be required for positioning the WorkFit-T on a firm base.
When positioned on an appropriate surface, you can make use of a pair of levers located at the front of each end of the WorkFit-T unit. These levers are used when you need to raise and lower the height of the workstation. It its compressed state the WorkFit-T has a height of 15cm and this can be increased by as much as a further 38cm for when you are using your computer in a standing position.
The physical expansion of the WorkFit-T uses a counterbalancing mechanism. This mechanism is based on Constant Force™ technology to facilitate the quick height adjustment. While the raising of the unit is automatically carried out, you will need to apply downward pressure while holding down the levers to lower the unit.
Whether in the raised or lowered position, the WorkFit-T gives you two distinct storage areas. The lower platform has been designed for use by a keyboard. There was just about enough room left for a mouse but I felt more comfortable with the mouse placed on the upper platform where a greater area for movement was available.
The main upper platform has dimensions of 59 x 89cm (D x W). This area can be used for a range of peripherals with the main computer unit being placed on the floor. In my case I used to the upper area for a flatbed scanner, my favourite Yamaha wooden speakers, mouse mat and a portable hard drive to mention just some items.
I could have also placed my monitor on this platform but instead Ergotron had supplied a separate piece of equipment for holding a monitor. This additional monitor stand kit consists of a sturdy support metal arm and a square metal plate which sits between the arm and the rear of the top platform as it links the two elements together. Screws are included in the kit to facilitate the attachment.
The WorkFit-T product is rated at being capable of supporting between 4.5 and 15.9kg of external weight. When mounting the various elements on the WorkFit-T some care does need to be taken with the positioning of the various leads so that they do not become entangle or trapped when changing the height of the workstation. Ergotron has included lead protectors and ties to help ensure that important leads are not put in a dangerous situation.
It is relatively easy to switch the height positioning of the various elements making up this product as you change from a seated to a standing posture. However it is entirely up to you as to when, or how often, this type of change takes place so that your body can benefit from the repositioning. With its quality and sturdy build, I feel that the WorkFit-T Sit-Stand Desktop Workstation is more suited to an open-office environment.
The Black WorkFit-T workstation has a price tag of £310 with the white version priced at £20 more. The monitor kit is priced at £68. These prices exclude VAT and any delivery charges for this weighty product.
http://ergotron.com/ProductsDetails/tabid/65/PRDID/915/language/en-GB/Default.aspx