Bottles not Cartridges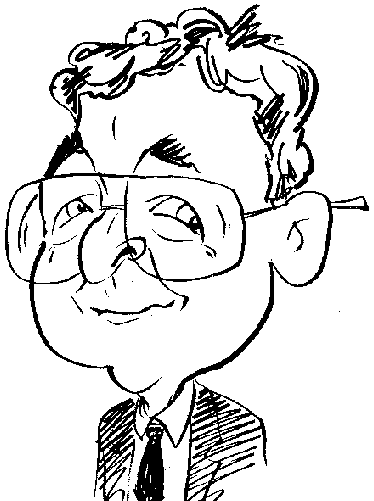 Review controls
It was just over twelve months ago that Epson turned its approach to the printer inkjet market on its head. This change was brought about by the company's EcoTank technology.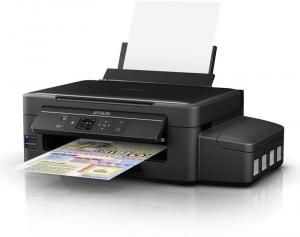 click image to enlarge
For those not familiar with Eco Tank, this technology uses bottles rather than cartridges to store the ink used by the printer. Whereas a standard cartridge will hold approximately 3 or 5ml of ink with a price point of £5.99 for the 3ml of colour ink or £7.19 for 5ml of black ink, an EcoTank bottle has a capacity of 70ml of ink priced at £7.99 for both black and the various colours. A set of four EcoTank bottles (Black, Cyan, Magenta and Yellow) should give you around two years of print activity based on an image rate of 200 pages per month. You do not need to be a mathematician or financial genius to realise how the EcoTank approach will reduce your running costs.
Making use of the EcoTank technology is the Epson ET-2550. This is a multifunction device offering Print, Scan and Copy functionality with a choice of WiFi or USB connectivity. This black box, due to the ink bank attached to the right side of the unit, is perhaps not the most appealing looking device and it does require a larger footprint. The ET-2550's actual dimensions are 489 x 300 x 169mm (W x D x H).
Ignoring the bottle bank element for a moment, the ET-2550 follows the standard arrangement of an A4 flatbed scanner mounted on top of an inkjet printer. Paper input is from the top rear of the unit with the printed documents appearing from an opening at the front. The capacity of the input paper slot is either 100 standard sheets or 20 photo sheets.
Positioned on the front of this multifunction device is a control panel which can be adjusted to an angle to suit the user. This control panel features a 3.7cm colour LCD screen providing menu options and feedback regarding status and other issues. Arranged either side of this screen are power, Home, navigation, cancel and start buttons. Also positioned on the front of the printer is a memory card slot for members of the SD family.
It is now time to return to the bottle bank with its four fixed bottles that hold the Black, Yellow, Magenta and Cyan ink. A complete set of four 70ml bottles of ink are supplied with the product. You need to transfer the ink from the original containers to the fixed bottle bank units. This is an operation that is slightly fiddly as you break of the top of each bottle and then drain its content into the bottle bank. By applying gentle squeezing pressure, this will speed up the draining process until all the ink has been transferred.
The tricky part comes when removing the bottles without getting some ink over your fingers. The only time I managed this was with the yellow bottle with the result that several hand washing operations were called for with the other colours. Wearing a latex glove would have helped avoid this problem which could occur every couple of years.
Once filled with ink, setting up the ET-2550 does require a certain amount of time as you are kept waiting on more that one occasion while various checks, including one that took around 20 minutes, are carried out and the necessary software is installed. Partway through the software installation, you need to make the decision whether the unit connects via WiFi or USB to a computer. I opted for WiFi and took advantage of the WPS feature for an automatic connection.
Network utilities and Epson Net Print software will be set up along with a choice of applications that include Easy Photo Print, Event Manager, MyEpson Portal and E-Web Print. There is also a connect Printer feature that allows you to print content from devices using an Internet connection from anywhere in the world. There is support for Mobile and Cloud printing services such as Apple AirPrint and Google Cloud Print.
Being an Epson printer, it should come as no surprise to hear that this device uses the company's Micro Piezo™ technology when producing its documents. This technology makes use of 180 nozzles for black and 59 nozzles per colour with variable-size droplet technology that delivers a minimum droplet size of 3pl to produce 5,760 x 1,440 dpi print resolution.
The A4 flatbed CIS (Contact Image Sensor) scanner delivers a resolution of 1,200 x 2,400 dpi (H x W). Content can be scanned direct to a computer or, in photocopy mode, to the printer. An A4 colour scan took 41 seconds to be printed while a monochrome version of the same image was produced in 10 seconds.
When printing documents from a computer, the supplied driver offers a choice of print qualities. While Fast mode is only really suitable for producing draft documents with rather faint print, both Standard and High modes are acceptable for internal and external document use. You also get an additional mode whereby you can move a slider bar to adjust the balance between print speed and quality. Print speeds, using my standard monochrome and coloured documents, are listed in the table below.
Epson ET-2550 EcoTank Multifunction

| | Monochrome | Colour |
| --- | --- | --- |
| Fast | 40ppm | 18ppm |
| Standard | 25ppm | 6.5ppm |
| High | 6.25ppm | 2.5ppm |
As with standard documents, the ET-2550 print driver gives you a choice of quality when printing photos of various sizes. Using the Epson Easy Photo Print utility, I printed s a series of photos at both Standard and High quality. The timings for these prints are shown in the next table. Print quality was more than acceptable with both print modes.
Epson ET-2550 EcoTank Multifunction

| | Standard | High |
| --- | --- | --- |
| 10 x 15 cm | 61 seconds | 110 seconds |
| 13 x 18 cm | 85 seconds | 159 seconds |
| A4 | 185 seconds | 346 seconds |
While this EcoTank technology has resulted in a big drop in the running costs of this printer, the upfront cost has seen an upward jump. The ET-2550, which comes with a three year warranty, is currently priced at £259.69 on Amazon.co.uk. This multifunction device requires a Windows XP and later or Mac OX 10.6.8 or later.
http://www.epson.co.uk/gb/en/viewcon/corporatesite/products/mainunits/overview/16268