An Ecotank Printer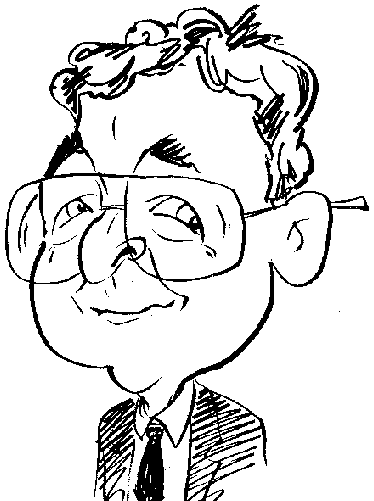 Review controls
How often do you need to change the cartridges in your inkjet printer? Imagine doing it just once a year or even less frequency.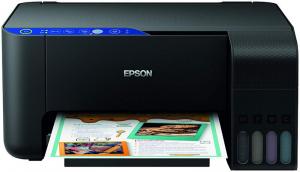 click image to enlarge
Unlike most inkjet printers, whether of the single or multi-purpose variety, which rely on cartridges for their ink supply, the Epson Ecotank family of devices make use of ink supplied from bottles. The latest such device to join my computer set-up is the Epson ET-2711 model.
This product is classified as a 3-in-1 device which means it offers the user the ability to access print, scan and copy facilities from a single device. Decked out in a fairly standard matte black coating, ET-2711 has dimensions of 375 x 347 x 179 mm (W x D x H) in its closed state. Adopting the regular box-shaped appearance of a flatbed scanner mounted on top of the printer unit which, in turn, sits on top of the paper output facility, the ET-2711 is reasonably compact as it resides in a home / office environment. Situated at the top rear of the unit is the paper input try which has a capacity of 50 sheets. Running along the front of the device, positioned just below the flatbed scanner lid is a control panel. This panel consists of touch-sensitive buttons for power, WiFi, WiFi Direct and Scan in monochrome or colour plus option indicators, using a one or two button press, to activate WiFi and ink checking facilities. I must state that I was disappointed by the lack of a screen element in this control panel.
As usual when setting up this kit you will need to remove several pieces of blue sticky tape, you can then set above loading the cyan, red, magenta and black ink supplied with the product. This is one area in which Epson has made improvements over the approach used by earlier implementation of the technology. The ink tanks are now located in a module situated in the right front corner of the printer and looks to be part of the unit rather than a late addition add-on. Transferring the ink from the supplied bottles, which can hold the equivalent of 88 cartridges, to the different tanks has been made earlier. The bottles have been engineered for mess-free refills, bringing a thankyou from my jeans that suffered from ink spills in the past, and designed to only allow the correct colour to be inserted. I found the process to be straightforward and easy. A gurgling noise indicates that the process is being undertaken and the process stops as each tank is filled.
Once the ink filling is complete, you can move on to other set-up features. These are listed on a folded sheet of paper or you could use the on-screen instructions provided on the supplied software CD. You can power up the device and an automatic charging process will take place. This will be followed by a print test. Personally I found it easier following the instructions using the software CD.
As part of the hardware set up, when adding the ET-2711 to a computer system, you have a choice of Wi-Fi or USB link. While I selected the Wi-Fi option, a USB link up was required at one point during the process involving the network set-up. Further options include installing a firmware update and selecting from software such as Manuals, Photo Scan, Event Manager, Epson Scan, Scan PDF, Web Print and Photo +.
As a 3-in-1 or multi-function device, this product needs to satisfy the user in the fields of printing, scanning and photocopying functionality. With the clue that I have not mentioned an ADF (Automatic Document Feeder), you will not be surprised to hear that the ET-2711 does not support the automatic feeding of documents, via the scanner, to the printer. Manual scanning is a choice of selecting monochrome or colour output at a resolution of 2400 x 1200 DPI with output formats that include BMP. JPEG, TIFF, PDF and PNG. Opting for photocopying mode, whereby the scanner sends its image direct to the printer, produces an A4 monochrome image in 11 seconds while a colour version of the same image required 31 seconds.
You have a choice of three main print qualities with the driver supplied with the ET-2711 depending upon the user's needs. You can select Draft, Standard or High quality. While Draft mode is really only suitable for checking the layout of documents unless you are looking for a faint print effect. Standard mode should be fine for most tasks with High mode kept for important documents, The print driver supports Duplex printing but this is a manual operation requiring the user to turn the paper round half-way through the process.
Epson ET-2711 Print Speeds

| | Monochrome | Colour |
| --- | --- | --- |
| Draft | 18 | 12 |
| Standard | 16 | 7.5 |
| High | 5 | 2 |
From these figures, produced using my standard 101 word documents with and without a small colour image, it shows the ET-2711 is not a speed demon when it comes to printing. It was also noticeable that a number of blank sheets were ejected during Draft printing plus a paper jam that was tricky to clear.
Epson has priced the ET-2711 at £229.99. Replacement bottles of ink are priced at £8.99 each. Coloured ink is rated at 7,500 pages each while Black ink is rated at 4,500 pages.
https://www.epson.co.uk/products/printers/inkjet-printers/for-home/ecotank-et-2711