Dangerous Devices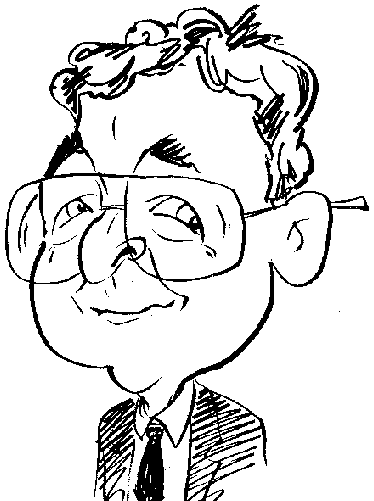 Review controls
Evil forces can take up residence anywhere and wait for the ideal opportunity to apply or afflict their influence.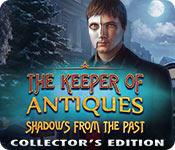 Developed by EleFun Games, The Keeper of Antiques: The Last Will is a Hidden Object Adventure game with more than a passing acknowledgement to the American TV series entitled Warehouse 13. As you might surmise from the game's title and the reference to Warehouse 13, artefacts with magical properties have a part of play in this game but more of that later.
I have been looking at the Collector's Edition of the game which comes with a number of bonus extras. Available from the main title screen are options to target Wallpapers, Art Gallery, Screen savers, Sound tracks, Achievements, Collections and Puzzle. While many of the bonus items give instant access, the last three require progress in the main game before they allow entrance. There is also a bonus chapter that only becomes available once the main game has been completed.
Prior to entering the main game you have the opportunity to create profiles for different players and make adjustments to the gaming environment. You can adjust the volume levels for the audio when applied to music, environment, sound effects and dialogue delivered by voice actors. Other options available include viewing in full screen mode and using a custom mouse cursor.
Depending upon your skill level, there is a choice of four difficulty settings. You can select from Casual, Normal, Hard or Custom. While Custom settings lets you cherry pick from various options, the other three choices contain different rates of charging for the Hint and Skip features plus the use of glimmers and sparkles to identify features, a map showing targeted locations and a penalty for mis-clicking during Hidden Object game play.
You are cast in the role of a Special Agent, Alexandra Anderson, who specialises in strange occurrences. Your current assignment is to investigate the unusual goings-on occurring in the town of Netville. Initial research has indicated that the problems occurring in Netville could be due to the appearance of a dangerous artefact and the effect it was having on its surroundings.
Helping you explore the various well-drawn scenes is a combination of tools arranged across the bottom of the screen plus a mouse cursor which changes shape to indicate when different actions are possible plus the appearance of sparkles and glimmers. A centrally positioned inventory, holding items collected, is sandwiched between a map and Keeper Tool on the left and a Strategy Guide and Hint feature on the right. The Keeper Tool is used to detect infected artefacts and help alleviate their influence. As mentioned your mouse cursor will change shape so that you advised when to pick up an item, examine an area or travel in a particular direction.
When an outbreak of sparkles indicates a Hidden Object scene, you will be faced by different types of challenges. It might involve searching for a text list of items with those coloured green requiring an additional action. Sometimes silhouettes will be used instead of words with the colour green retaining the need for an additional action. There are also occasions when clues will need to be solved to identify a required item. In some cases the different formats will be combined and used in the same scene. Fortunately, from time-to-time you will be offered the opportunity to switch to a matching game based on Mah-jong as you remove pairs of unblocked tiles with the same embellishment. This choice is not always given.
Numerous puzzles make an appearance through the game. Various styles of activity are used with the recreation of images and the duplication of patterns being popular choices. A Skip option is available should a puzzle prove too difficult.
Interspersed throughout the game are animated scenes, in letter-box format, to help move the story line along. There are also conversational interludes with dialogue from voice actors
s. You will also be faced by an occasional influence from different artefacts which will require the Keeper Tool to be brought under control. Keeping you fully occupied will be the need to be on the look out for collectibles and puzzle pieces.
The game does take a little getting used to but it is well worth the effort. I downloaded my copy of the game from Gamehouse.com where it is priced at $19.99. It is also available from Big Fish Games priced at £10.80. System requirements call for a 2.0 GHz processor with 1024MB of RAM and 1730MB of hard disk space running Windows XP and later.
The Keeper of Antiques: Shadows From the Past Collector's Edition > iPad, iPhone, Android, Mac & PC Game | Big Fish (bigfishgames.com)