A Digital Prince of Denmark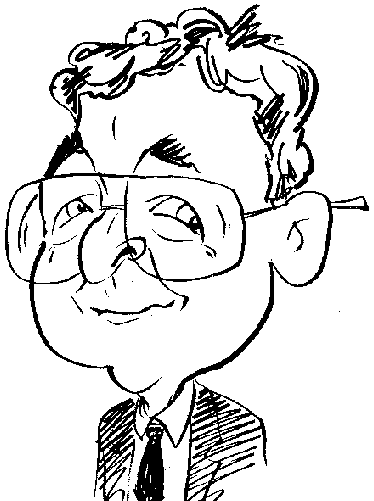 Review controls
The works of Shakespeare have been turned into musicals or modern day equivalents. Now we have a game that takes its inspiration from a classic Shakespeare title.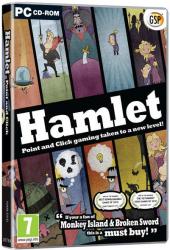 click image to enlarge
Shakespeare wrote about many things including royalty, treachery, murder, comedy, magic, court cases and even some cross-dressing. However the idea of time travelling was never a theme that Shakespeare considered for any of his literary creations. How this particular theme would have affect his work is anybody's guess but maybe we are about to get an answer with the arrival of a game from Alawar Entertainment, entitled Hamlet, and now available as part of the Avanquest GSP label.
Developed by MIF2000, this version of Hamlet certainly takes a great of liberty with the original Shakespearian offering of murder, betrayal and revenge as it mixes in that all-important ingredient of time travel to complicate matters and add a twist to the original dramatic story. Presented in a point & click cartoon style of game, this digital version of Hamlet requires you to solve a steady stream of puzzles in order to make progress in the game. So how does this version of Hamlet differ from Shakespeare's tale of the Danish prince?
While Hamlet, the Prince of Denmark is away undertaking royal duties, in some ways like some modern day members of our Royal Family who pop off to countries around the world on State business, Claudius and Polonius have taken the opportunity to murder the Danish King and Queen plus imprison Ophelia with the intension of forcing her to marry Claudius. On his return, Hamlet vows to avenge the death of his parents and rescue his beloved Ophelia before the forced wedding can take place.
However before Hamlet can put his plans into operation, he, unwittingly, becomes involved in a time travelling mishap involving your game character. On a research mission into the past, this time traveller manages to materialise in the exact spot that is currently being occupied by Hamlet with the result that the time traveller, that's you, takes over the persona of Hamlet. This coming together of your character and Hamlet could have disastrous results and cause time ripples that could spread on forever. The only way to stop this happening is for your character to fulfil Hamlet's vow of revenge and rescue, thus stopping the time anomaly from occurring.
According to the instructions you receive at the beginning of this game, you will need to use a combination of point & click and logical thinking in order to solve the various puzzles that inhabit the 25 levels of the game that are spread over five chapters. Obviously my idea of logically thinking differs somewhat from that of the game's developers. Sometimes you are forced to disregard logic altogether and apply an out-of-the-box approach in order to arrive at a solution that will allow you to make progress to the next scene and another bout of head scratching and rising frustration levels.
Of course some form of help is to be expected in a game of this type and there is some there but perhaps not of the straightforward kind that features in many other games. You can click on your character who might respond with a hint that could prove useful. If you wait long enough then a recharging Hint feature will make itself available and offer a clue as to what might be required. Hopefully this will be enough to set you on your way as the recharging process is painfully slow and you could spend a great deal of time clicking on various objects in the hope of getting a reaction.
As well as the normal (perhaps inventive would be a more appropriate description) puzzles which could involve using items such as a friendly bird, pipe outlet, weather changing device, loudspeaker, fan and a flower to perform a task, there are a number of Boss battle that call for more super-fast reflexes rather than intuitive thinking. You will need a sense of humour to really enjoy this game.
Hamlet's charm, that's the game and not the character, does not lie with its graphics although some could find them appealing and there is some animation but with it humour and the feeling you get when you finally working out what the puzzle required in order to be completed. Rather than classify this game as a point & click, you could refer to it as a try & succeed game. You will certainly need to try many things in order to help Hamlet succeed.
Hamlet requires a system with a 1.0 GHz processor, 512MB of RAM, 100MB of hard disk space with support for DirectX 9.0 running Windows XP and later. Pricing has been set at £10.20.
http://www.avanquest.com/UK/software/hamlet-162093?meta=play&cat=casual-games