Elastoplast Items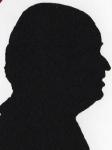 I think of a plaster for a minor scrape of the skin, while most will say the biggest name in plasters is Elastoplast but they do other things apart from plasters. Here I am looking at plasters, wound healing ointment and wound spray.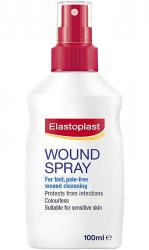 click image to enlarge
What most used to call 'Blood Poisoning' is actually sepsis and that can be fatal. Some years ago I was feeling unwell for several days but as I had an Asthma review on the Thursday I did nothing, I walked into the nurse's room at my health centre she looked up from her desk and said 'you are not well'. Asthma review conducted with speed, and then taken straight to see duty doctor, thorough examination, phone call to another doctor more tests with me feeling worse by the minute. The Doctor admitted she had no idea what was wrong with me but knew I should be in hospital, ambulance called she waited with me until it came and handed letter to paramedics taken under blue light to A & E straight into a bay doctor examines me, second doctor called, injection given and attached a drip, by now I am drifting in and out of consciousness, later I remember him saying you are very lucky in two hours who would be blind, and, if untreated dead by the weekend. A tiny cut left untreated often can be the cause of sepsis.
The first of the three items is something found in most first aid cupboards some Plasters these are extra flexible and breathable. The pack I got was of assorted sizes and ideal for anywhere like a body joint where there is always movement.
Next something that I had not used before Wound Healing Ointment which is stated to reduce scaring and promote up to twice the speed of healing, it comes in a 20 gram tube.
The last of the three items is perhaps the one easiest to carry in your bag or purse Wound Spray that provides antiseptic wound cleaning, ideal when out and about with children.
All these are ideal out and about products when the first aid cabinet is not to hand.
In a stiffened card provided with the items is a section headed Don't Just Cover It, Heal it.
Point One is Cleanse, the first step to optimal healing is making sure the wound is clean and the wound spray should be used to prevent infection.
Point Two, Protect, guard the wound from dirt and bacteria to allow it to heal and the extra flexible and breathable plaster is ideal for bits that flex and move.
Pont Three, Heal, apply wound healing ointment until it is healed completely.
For further advice on the best way to treat various scapes Elastoplast have an online wound advisor. This will take you through an 'online consultation', asking a set of questions and then suggesting the correct way of dressing the wound.
All these items should be available from your local pharmacy. Alternatively Amazon stock all of these items for purchase online: