Where's My Wallet?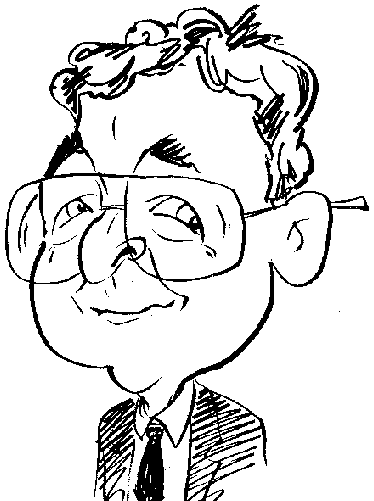 Review controls
Technology can help you find what you may have misplaced.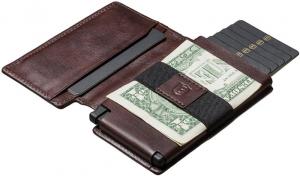 click image to enlarge
Have you noticed how often the word "Smart" is tagged onto numerous inanimate objects and devices to give them the appearance of so-called super-intelligent facilities? In some cases this built-in intelligence feature can be combined with a fund-raising facility to provide the cash to take the new concept from its original thought to full fruition. One product recently arriving on my review schedule workspace that fits into both the "Smart" and fund-raising categories is that of the Smart Wallet.
Developed by Olivier Momma and Rick Scharnigg, two students, with plenty of crowd funding campaign experience to fall back on, came up with the Smart Wallet concept in 2015. In partnership with Richard Cannerman, this trio launched the Ekster Kickstarter campaign which raised over $1,000,000 as the Smart Wallet was brought to the market's attention and prospective customers.
So just what is this Ekster Smart Wallet that can attract donations faster that I can spend the content of my traditional, and often empty, style of wallet. Available in a choice of rather grandly and importantly named styles and a range of colours, my review sample of the Ekster Smart Wallet belonged to the Parliament Classic family and was decidedly smaller than the usual occupant of my inside breast pocket packed with items that I feel I would really struggle to get through a single day without requiring regular access for a variety of general purposes.
Officially described as the slimmest Smart Wallet on the market this pocket storage device has a thickness measurement starting at 35mm. With various slide-in pockets, you can load up the Ekster product with your six favourite, most frequency used cards, and place them under the control of the unit's integrated card slide mechanism so that they are selected for quick and easy access at the press of a toggle switch.
Justifying its "smart" designation, the Ekster wallet comes with a solar-powered Crowd=GPS tracker. requiring three hours of sunlight to give the user two months of access for communication between the wallet and a paired smartphone. This process is carried out using the Chipolo mobile application downloaded from the appropriate store. An account will need to be created either using social media log-ins or as a password protected email address. You can then track the exact position of the wallet by instigating a Ring feature to detect close proximity or using the supported Crowd-GPS network facility to help tract the wallet when misplaced beyond the immediate vicinity. The Ekster Smart Wallet also supports the use of Google Assistance or Amazon Alexa to instigate communication vocally for hands-free activity based on the phone and Smart Wallet partnership. Fortunately I have never been discovered taking to my wallet.
Pricing for this product depends upon which Parliament, Classic or Vachella family is the chosen type. The Parliament wallet under review, that I have been using, is priced at US$79. I found that the size of the product was rather small for my needs and required a certain amount of spring cleaning in order for the removal of those items too large for fit in the Ekster Smart Wallet. However in other respects, this Smart Wallet does provide a range of features that will appeal to those looking for a way to emphasis their commitment to the use of modern technology especially if they have a habit of misplacing their wallet and its possessions.
The Parliament Smart Wallet from Ekster can be found from Amazon for £55.
The full range of Ekster smart wallets can be found on their website