Joining a Treasure Hunt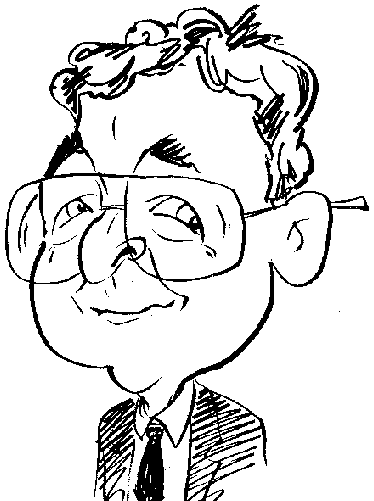 Review controls
Eden's Quest: The Hunt for Akua is a treasure hunt dressed up as a puzzle game with just a smidgen of adventure game play to add some extra sparkle.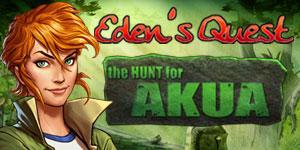 Eden's Quest: The Hunt is set on an island that is divided into zones that need to be completed in the appropriate order. In this game you are cast in the role of Eden Hunt who has recently received a Woman of the Year award for her discovery of a 2300 year old Egyptian tomb.
On her return from this mission, Eden discovers that she has been invited to take part in a challenge to join a treasure hunt to find Akua and win the prize of $10,000,000. As she is looking to finance her next mission to the Andes, Eden decides to take up the challenge by journeying to the island and put her skills to the test. And so the game begins with rather basic graphics and a storyline that will not set the pulses racing.
During this opening introductory sequence, the game makes use of comic book style graphics with the dialogue being delivered by voice actors and printed text. However once Eden arrives at the island and meets Maeva, who informs her of some of the conditions regarding the competition, the use of voice actors no longer occurs with dialogue limited to just text although the style of graphics remains the same. Eden then meets Gordon, a sort of handyman, who explains about the different types of barriers and totems that appear and disappear from time to time as you are presented with problems to solve.
These gates and totems make use of a traffic light sequence of colours to indicate their current state. Red means that the gates will be locked and your passage will be blocked until a specific challenge has been completed. This challenge will be issued by a totem with red eyes. Sometimes a gate will have orange bars and this means that you will need to solve a puzzle based on the sliding blocks and key challenge before you can pass through. Green gates allow free passage but you also need to be on the look out for totems with green eyes as these present a range of challenges that need to be completed to earn the points required later in the game. These totems have a habit of popping up out of the ground and then disappearing once the challenge has been met.
To assist Eden in solving these puzzles, hints can be purchased using coins that can be earned playing a game of YoX, with the captain of the boat that brought Eden to the island, or found lying around the different locations. Failed challenges can be replayed but the amount of points on offer will be reduced. The game of YoX is played out on a board of counters with different values. Each player (that's Eden and the boat captain) take it in turns to select a counter as they try to be the first to reach a total of 500 points. Eden will receive some coins if, or should I say when, she wins.
As well as points being earned for the completion of each puzzle, Eden will receive a piece of a template. Once all the challenges have been completed in a zone then Eden will need to use these pieces to fill in a Tangram in order to progress to the next zone and continue with the quest with even more puzzles. The pieces of the Pangram can be rotated when necessary.
On her puzzle solving journey around the island, Eden will meet other characters, including those taking part in the treasure hunt, and encounter mysteries as staff and competitors start to disappear. Unlike the totems which sprout up from the ground and then sink back into the ground, the human characters are static. While the sliding blocks and key challenges appear on a regular basis, other puzzles are less included to be repeated – once is more than enough in some cases.
These puzzles are unlikely to cause, even inexperienced player, more than a moment of thought even without the use of the Hint feature which I only used once merely to test the facility. Yes there were a few puzzles that made me think a little but no more than a handful and I quickly became bored with the game due to the lack of really thought-provoking challenges. This game is more suited to a child.
You can download Eden's Quest: The Hunt for Akua from various gaming websites for around $9.99. System requirements call for a 1.5GHz processor with 512MB of RAM and 290MB of hard disk space running Windows 7. It should provide an hour or two of entertainment.
http://www.gamehouse.com/download-games/edens-quest-the-hunt-for-akua
.