Collecting Cards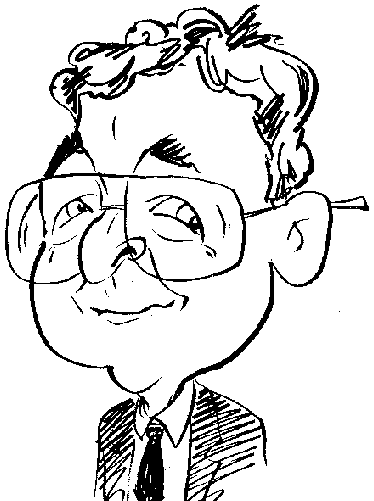 Review controls
Can you find all the cards that could bring riches beyond your wildest dreams or would you have a batter chance of winning the lottery.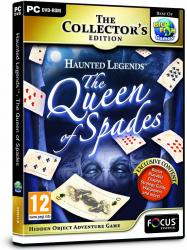 click image to enlarge
Developed by ERS Game Studio, Haunted Legends – The Queen of Spades is a Hidden Object Adventure offering. Available in Collector's Edition format, this game involves the issues that can arise when an individual decides to sell their soul to the devil in exchange for a deck of cards with magical powers. The individual in this case is a Countess and the promised cards were deemed capable of providing their owner with unbelievable riches and came with protection provided by an evil looking dwarf. Following the death of the Countess, others have tried to find this deck and benefit from the riches on offer without success but can you do better.
Along with the main game item, this Collector's Edition comes with a number of bonus elements. These elements are made up of extra content, secrets and a Strategy Guide. In some cases you will need to complete the main game before being granted access to the bonus items. The one exception is the Strategy Guide which consists of General Tips, eight chapters and a bonus chapter.
Unlike other Strategy Guides found in many titles which open at the correct screen for your current poison in the game, this Strategy Guide always open with the Home page so you need to flip through to find the assistance you need. This was especially annoying as the game gave no indication as to which chapter you were tackling when requesting assistance.
You enter the game as an experienced inspector, skilled in the task of searching for missing people, called in to find an officer Pierre Disparc. This person had gone missing when searching the Countess's old mansion. Presumably his disappearance could have something to do with the rumours regarding the deck of cards.
Allowing different people to play this game, and have their progress recorded, is the capability to create profiles. Other set-up options include adjusting the volume levels for music and sound effects plus opting for full screen viewing and the use of a custom cursor. When it comes to playing the game, you have a choice of Regular or Expert mode. With the former you get fast Hint and Skip charging with the appearances of glints and sparkles to indicate active areas. Charging for the Hint and Skip features take longer in the latter mode with no assistance from glints and sparkles.
Running across the bottom of the different scenes when playing the game are the tools made available to you. Taking up a central position is the game's inventory with chevrons at either end which allow you to cycle through items when there are too many to show at once. To the left of the inventory are shortcuts to the game's menu and Strategy Guide plus a count of the cards you have already collected. When clicking on this item you will be shown all the cards you have collected. Completing this area and positioned to the right of the inventory is a diary which automatically records your findings.
As you travel between the game's various locations, including one which requires a boat trip, you will be faced by mini-game puzzles and Hidden Object scenes. Mini-game puzzles vary in style and are generally used to block access to areas by appearing on doors. A Skip option is available should a puzzle prove too difficult. Hidden Object game play involves a cluttered scene with a text list of items that need to be located. Items that might prove too difficult to be found can be located using the rechargeable Hint feature. At the completion of a Hidden Object scene, one of the items will be added to the game's inventory as a reward.
In order to successfully complete this game, you will need to find all the cards in the pack. In my case I was able to collect 48 cards. Missing from my pack was three Aces and the Jack of Clubs. Using the Strategy Guide, I was able to backtrack to earlier scenes and pick up the missing cards. The creation of a full pack meant I was able to take part in a card game against the evil dwarf.
With its mixture of mini-game puzzles, Hidden Object action and card collecting in several locations, this game felt a little bitty and was lacking in any addictive quality. I have seen this game listed on Amazon priced at £9.50. The game requires a 1.4 GHz processor with 1924MB of RAM and 615MB of hard disk space running Windows XP and later.
Haunted Legends: The Queen of Spades Collectors Edition (Windows 7) | Amazon