If Dolls Could Talk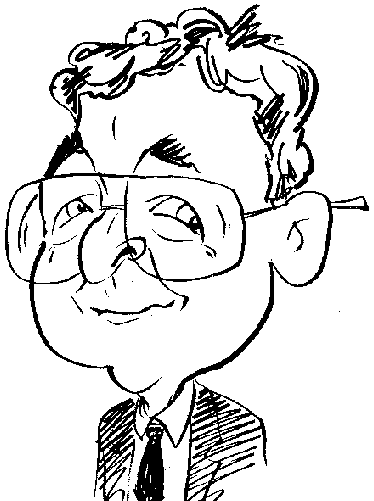 Review controls
At first I though an apostrophe was missing from this product's title but then I decided the eyes were of a type rather than a belonging.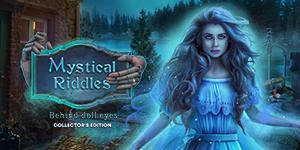 Mystical Riddles - Behind Doll Eyes is a Hidden Object Adventure game developed by Domini Games. I have been looking at the Collector's Edition of the title which features a number of bonus items to supplement the main game. Made up of 11 different categories, these bonus items cover topics such as Runes, Movies (cut-scenes), Wallpaper, Music, Hidden Object scenes, Mini Games, Achievements, Concept Art, Boudoir, Doll and a Bonus Chapter that only becomes accessible when the main game has been completed. In some cases, such as Movies, Mini Games and Hidden Object scenes, these items will need to have been encountered in the main game before they can be replayed.
Before venturing into this gaming environment, you have the option to create profiles allowing different people to play the game and have their progress recorded. Adjustments can be made to the volume audio levels for music, sound effects, environment and voice dialogue plus the brightness of the screen which can be set for full view mode or a stretch image. Further options allowing for activating a custom cursor, special effects and a select indicator. When playing the game there is a choice of four difficulty levels. Depending upon your choice, you will get a specific rate of charging for the Hint and Skip features, identification of active zones and the amount of details on the game's map feature.
Following brief interludes featuring a Frankenstein process and a manic doll, you are introduced to your on-screen persona who is an expert mystery solving detective. You are hired by Mrs Dorothy Burns who is worried about her son, Peter. His demeanour has changed recently and he is about to marry his fiancée Lily who might not be all she seems. Cats act strangely around her and she has very cold hands. Mrs Burns believes Lily might be involved in Black Magic. Into this scenario you need to operate on a task base investigation to discover what is going on.
You need to operate in an environment of well-drawn scenes with overlaid animated figures plus atmospheric sound effects. Various tools are arranged across the base of scenes to assists you make progress and discoveries. Taking up a central position is an Inventory holding the items you have collected. Any accompanied with a plus sign will mean that some work will need to be carried out before they can be used, To the right of the Inventory are shortcut icons for the Hint feature, Strategy Guide and Step-back option. Positioned to the left are a ghostly camera for taking snapshots, which play a big part in the game, Map feature, Notebook and a fly-out list of special items found throughout the game. Some additional help is provided by the mouse cursor which changes shape to indicate when certain actions are possible.
As mentioned earlier, your investigation is task based as you explore different locations, make important discoveries and meet various characters. Any dialogue delivered by characters will be spoken and shown in text format. In come conversations you will be able to question these characters.
It does not take you long to discover that this case is not a matter of appeasing a mother worried about her son's forthcoming marriage. Its more to do with the creation of lifelike dolls to replace women who have dies before their time. This change of approach does open the door for the use of Black Magic and the appearance of ghostly spirits in several scenes.
As you would expect, this game features a number of Hidden Object scenes and mini game puzzle offerings. In fact there are 21 Hidden Object sessions and 18 mini games. It almost seems as if Domini Games has gone out of its way to be different with its approach to Hidden Object game play. Several different formats are used for this aspect of game play. While images are often used, sometimes they are placed alongside a scene or combined in a kind of clue located using a magic eye-piece or concealed within a story. In case you find a style too confusing then an option is available to switch to Match 3 game play.
Mini game action also gives you a choice of action. This will involve selecting either the Easy or Difficult version of each puzzle. While some instructions will be supplied, they are not always much help. I struggled with several examples especially when required to plan a route ahead of activating it in order to make progress. Fortunately the Hint feature can be used in Skip mode.
The game also features a number of specific items which are scattered throughout the game and these can be collected. There are 15 Runes, 15 Dolls and 59 Snapshots. While some of the Snapshots need to be found, others will need to be captured using the ghostly camera which happens to be a Polaroid device.
With its mixture of challenging puzzles, mixed game play and excellent graphics, Mystical Riddles - Behind Doll Eyes seems to have all the necessary ingredients for a successful game but it failed to get under my skin. This is a game that I found easy to stop playing to carry out other tasks. This title is available from Gamehouse.com where it is priced at $19.99. The game requires a 2.0 GHz processor with 1024MB of RAM and 1.47GB of hard disk space running Windows 7 and later,
Mystical Riddles - Behind Doll Eyes Collector's Edition | GameHouse